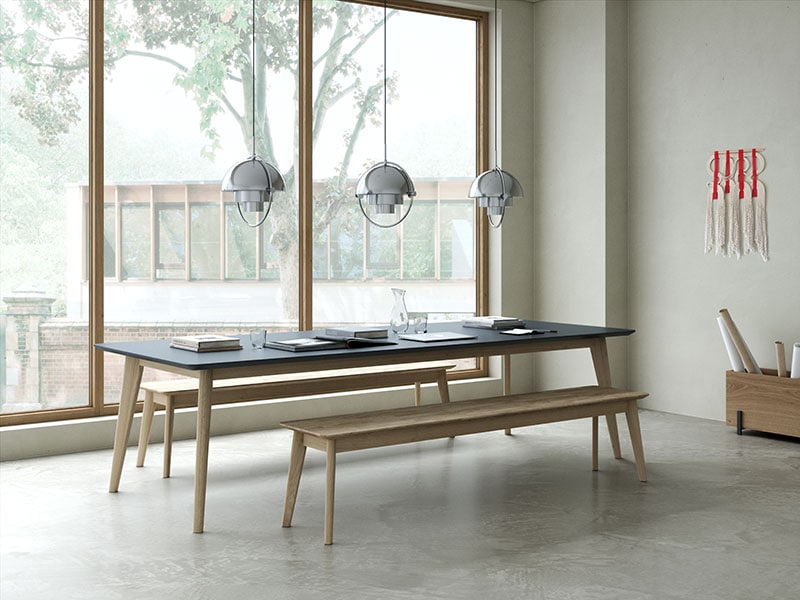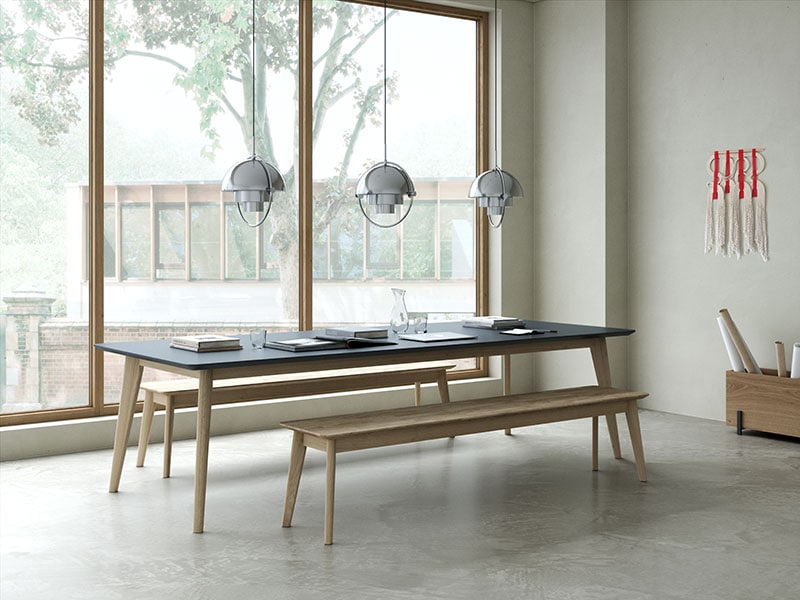 FUNCTIONAL BENCH IN A SIMPLE DESIGN
The AD1 bench, designed by the Andersen Design Team, is a classic bench with a clean, Scandinavian look embedded in its beautiful legs in solid oak. The seat is available in either laminate or finger jointed oak.
A bench is a good alternative to chairs for a more informal look. The AD1 bench goes perfectly with the AD1 table, but can also be used with other types of tables, or on its own in a waiting room or similar context.
The bench is ideal for informal meetings and in canteens/common rooms.
Materials
Sizes
Downloads
PRODUCT HIGHLIGHTS
• Legs in solid oak and a seat in either laminate or finger jointed oak
• Simple Scandinavian design
• Custom size available
• Creates an informal look
• Creates more seating than chairs would