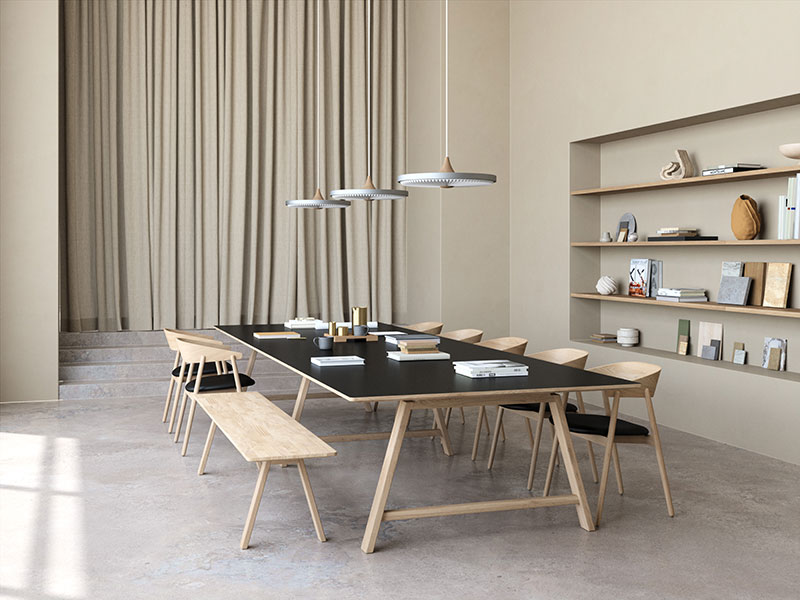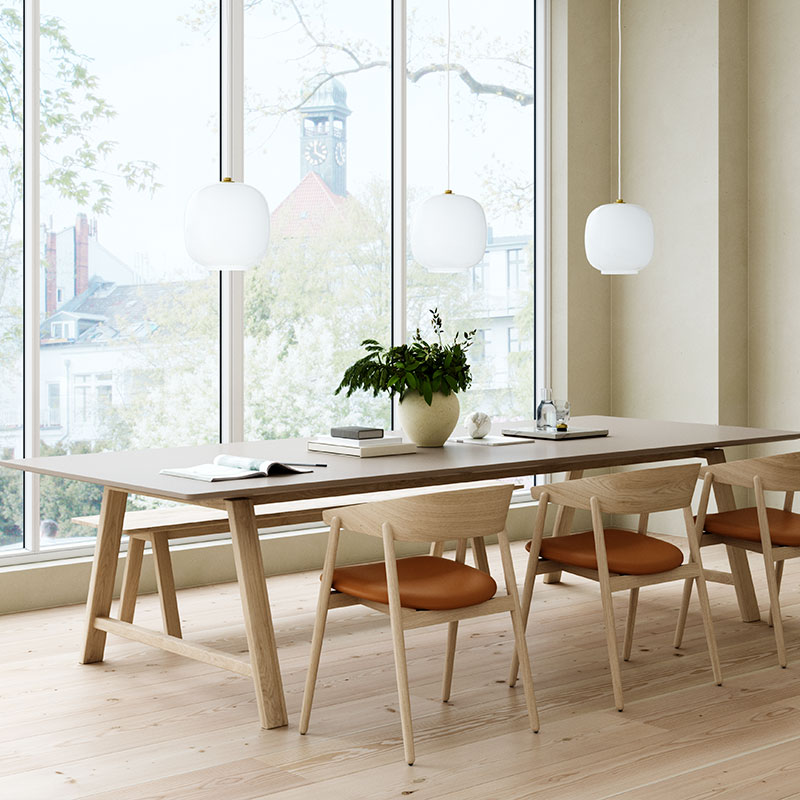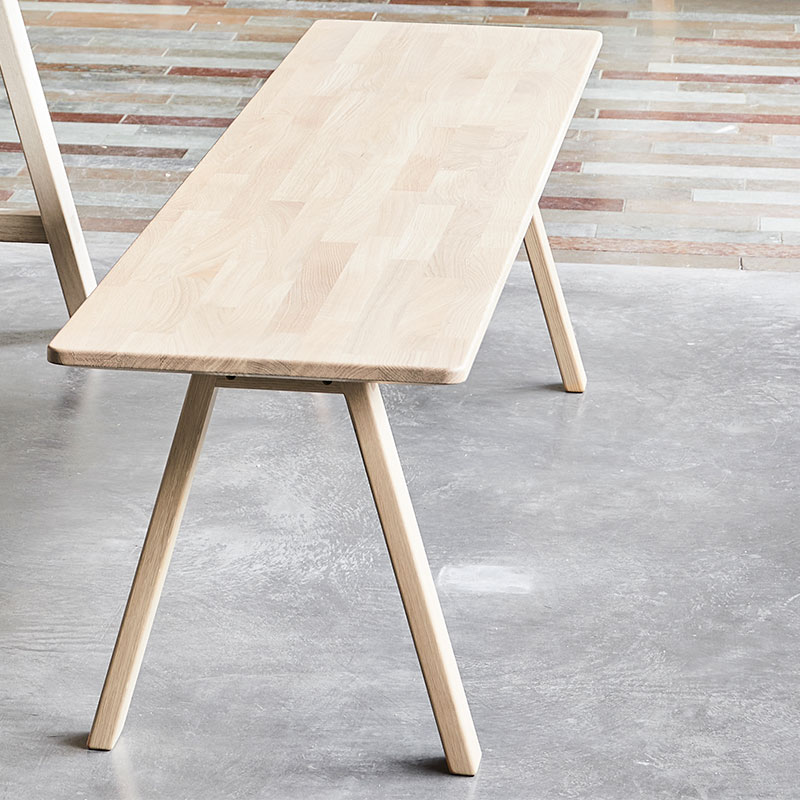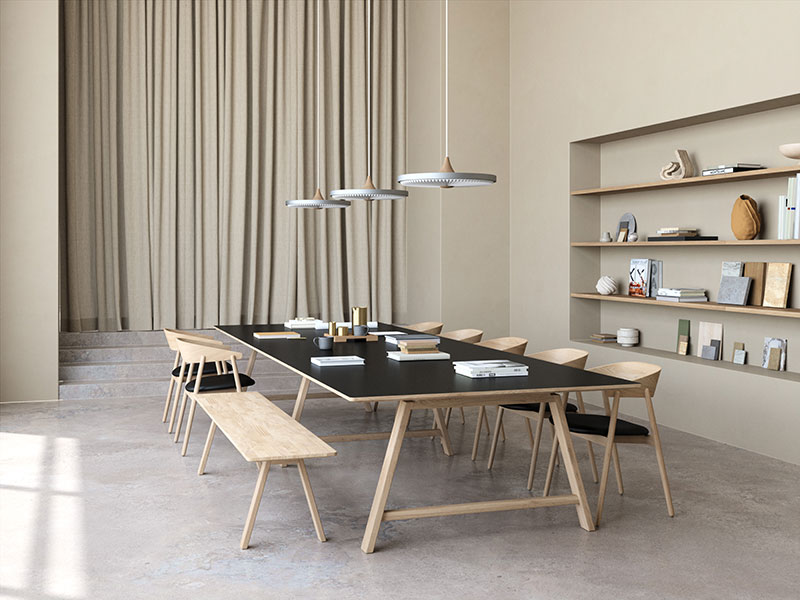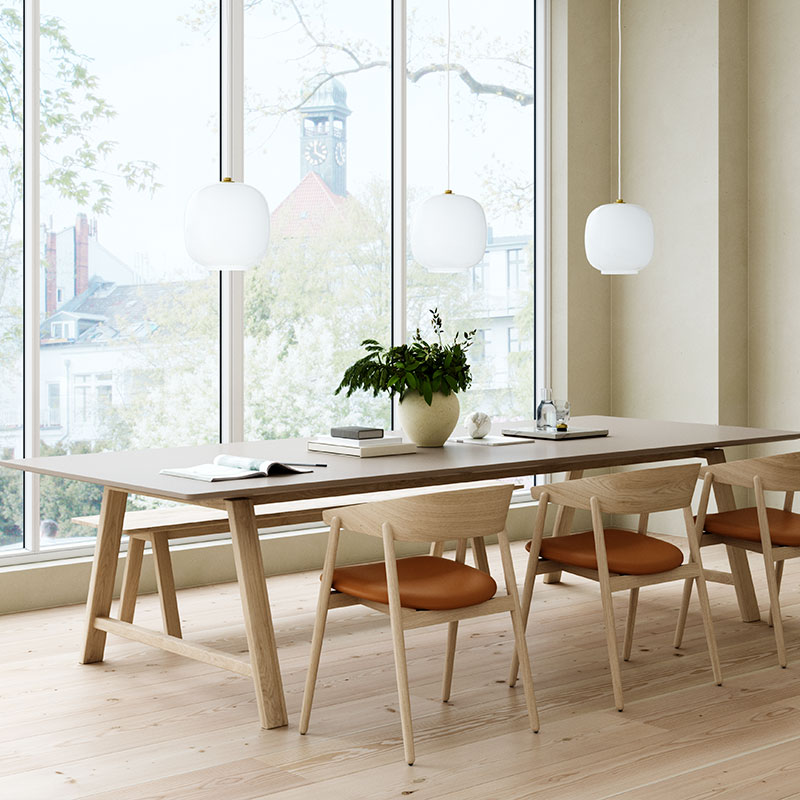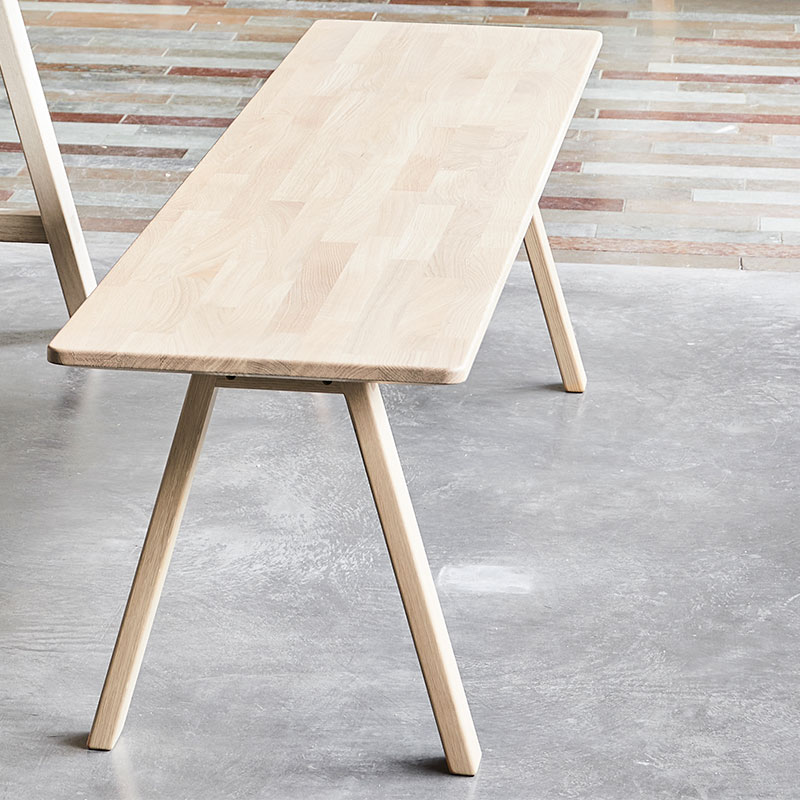 CLASSIC BENCH IN OAK
The B2 bench by Andersen Furniture is a classic bench in oak with elegant, sloping legs and visible joints.
The timeless and minimalist design makes the bench perfect for any space, and it is easy to pair with a variety of table styles.
The bench gives any room a more down to earth look while creating more seating than chairs would. The bench is therefore ideal for informal meetings and for canteens/common rooms.
Materials
Sizes
Downloads
L 200 × W 40 × H 45 cm - Weight 45 kg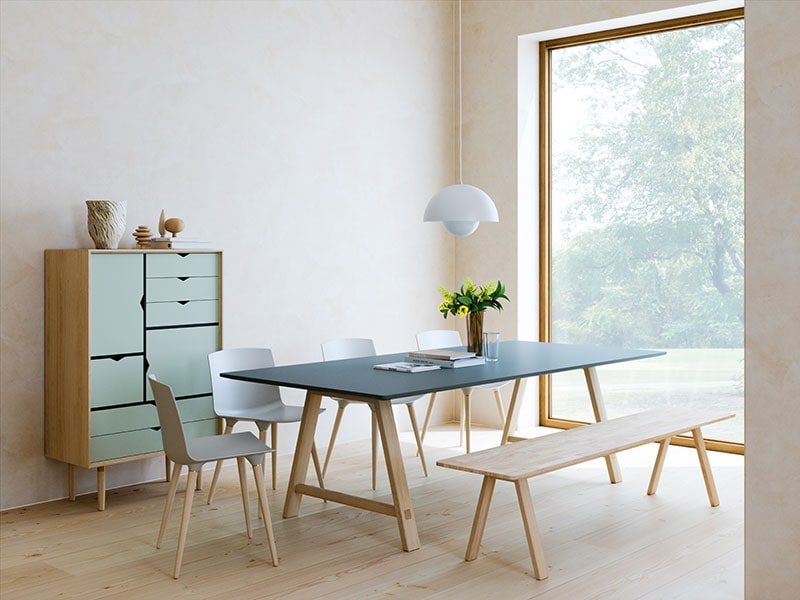 PRODUCT HIGHLIGHTS
• Made of finger jointed oak
• Stable bench with elegant sloping legs
• Custom sizes available
• Creates an informal look
• Creates more seating than chairs would