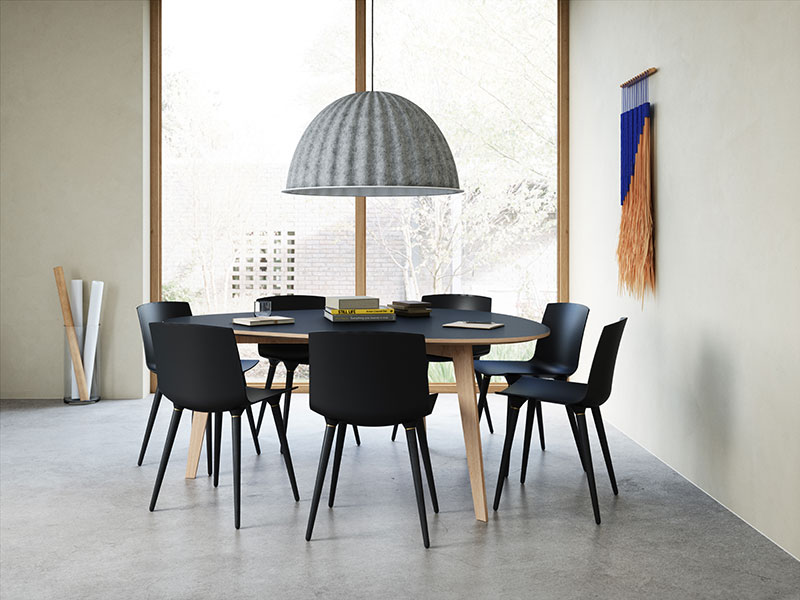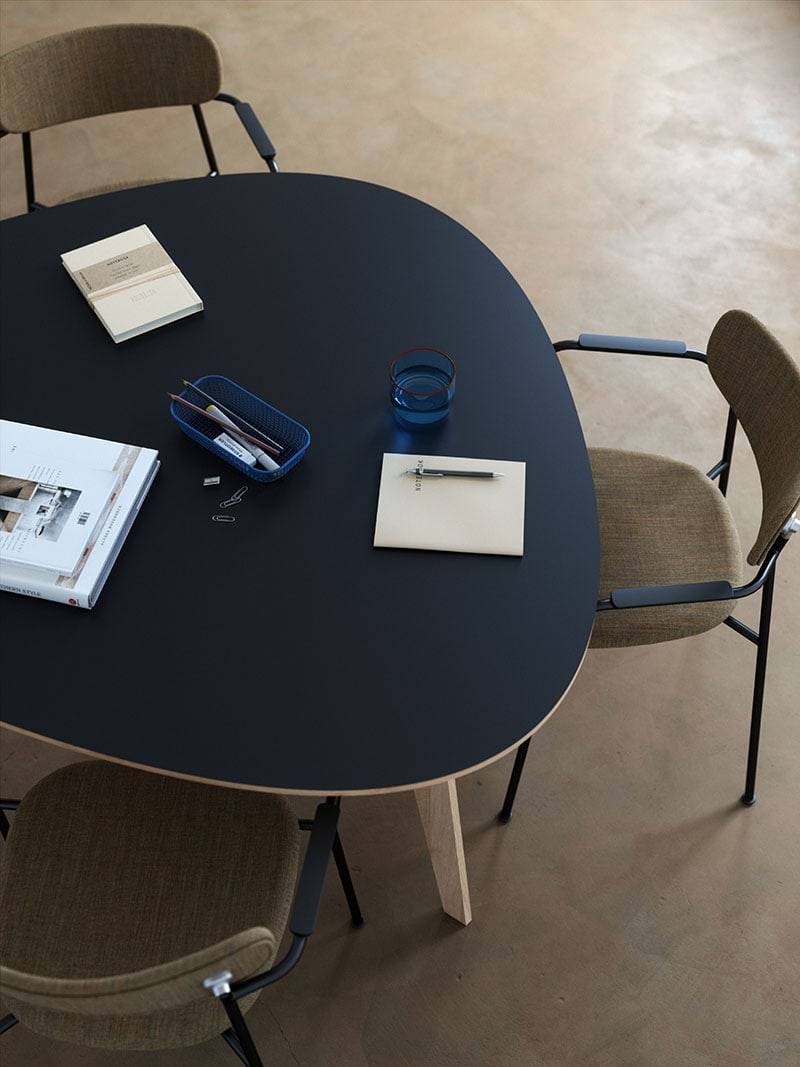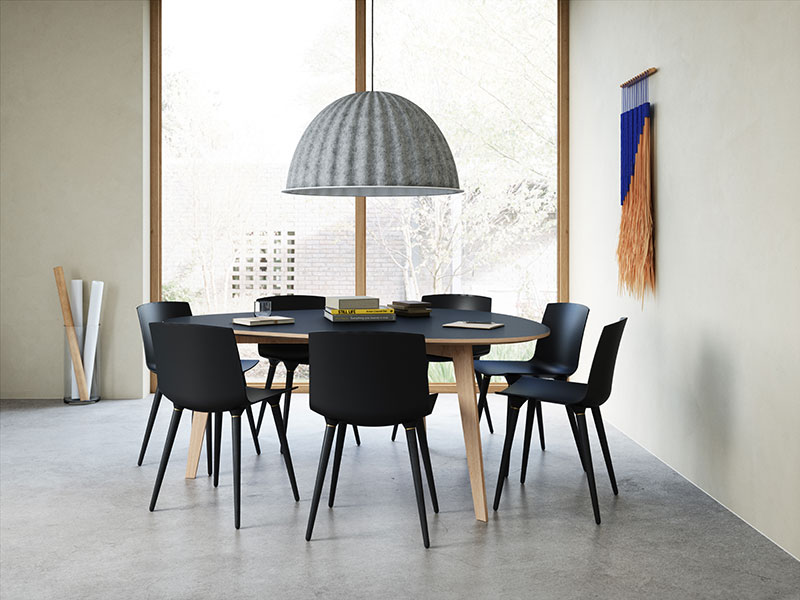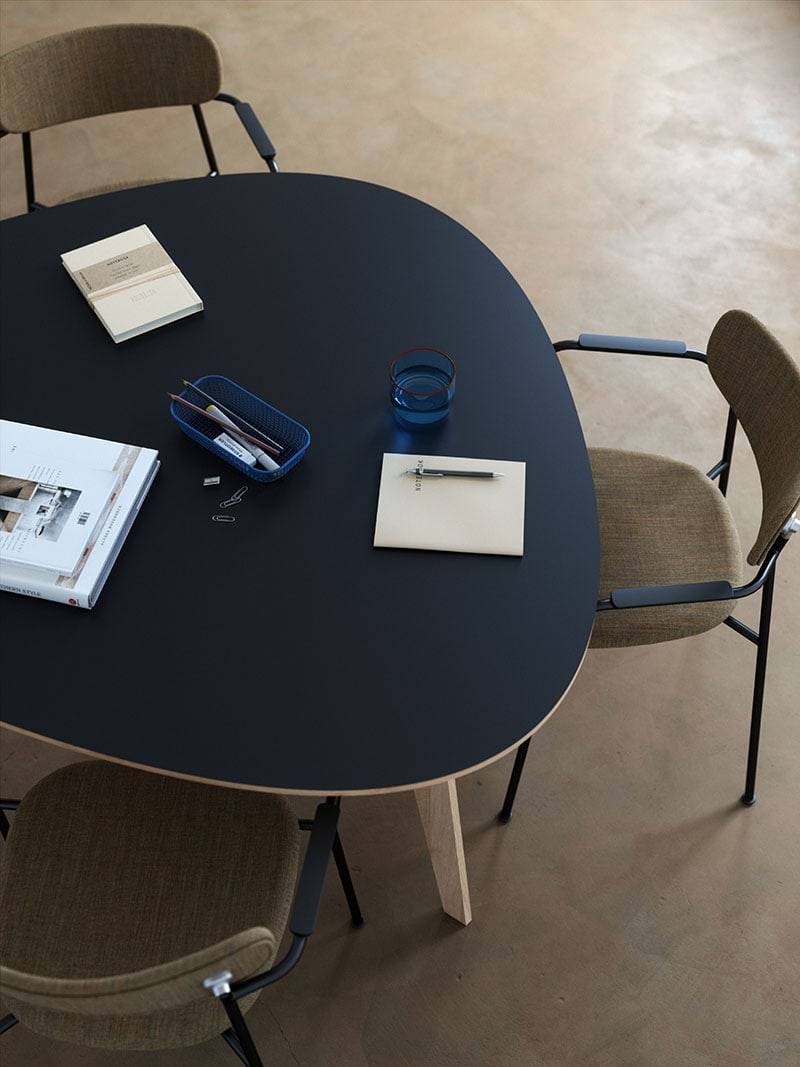 BEAUTIFUL ORGANIC SHAPE
T8 is a characterful table with a unique, soft design profile and tasteful details. The table offers endless possibilities and is useful
in all contexts.
Its organic form makes the table highly communicative, allowing everyone around it to speak to each other. In addition, it should be noted that a table of just 150 x 127 cm doesn't take up much space, but still provides seating for 5 to 6 people.
Materials
Sizes
Downloads
Table top / colour laminate (HPL)
Table top / Fenix laminate
Wood / Frame & table top edge
L 120 × W 104 × H 73,5 cm
L 150 × W 127 × H 73,5 cm
L 173 × W 150 × H 73,5 cm
PRODUCT HIGHLIGHTS
• Elegant Scandinavian design and look
• Beautiful organic shape
• Tabletop of durable laminate or luxurious, velvety soft Fenix laminate
• The ideal table for internal meetings, as everyone can easily talk to everyone else
• Available in 3 sizes