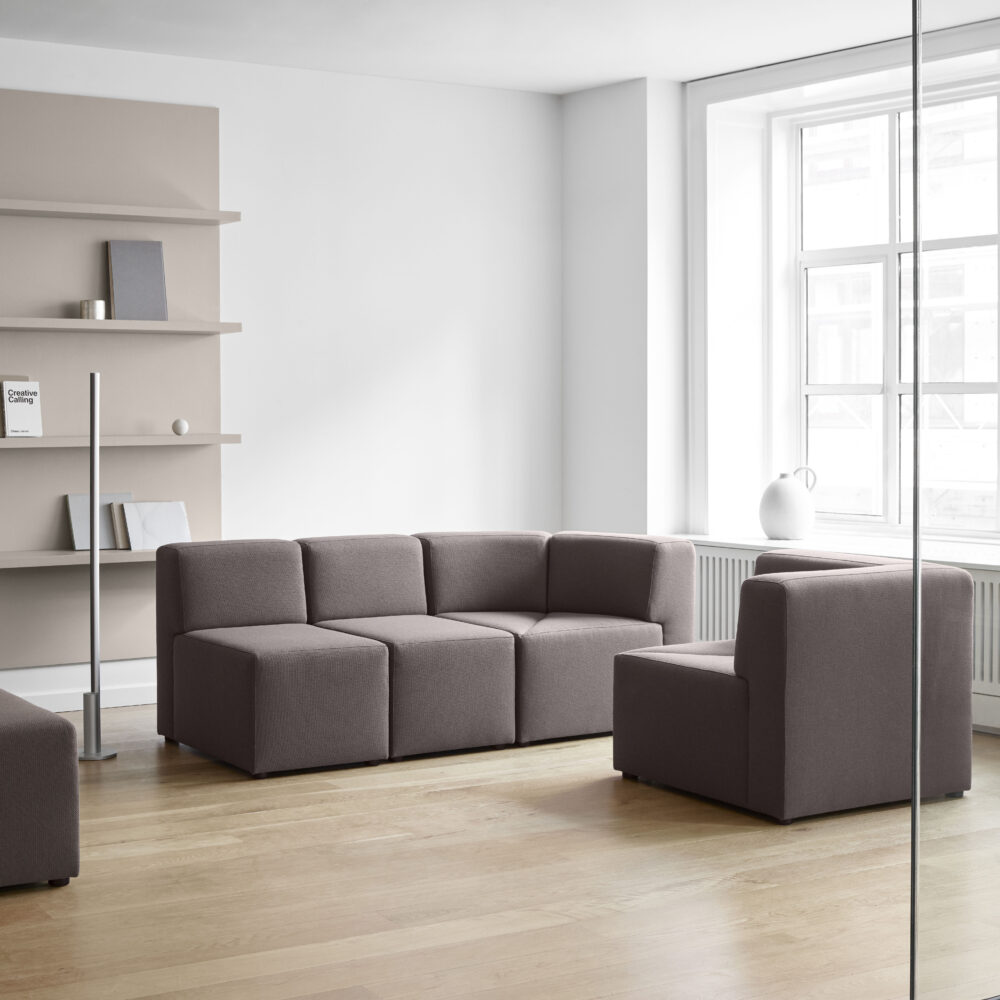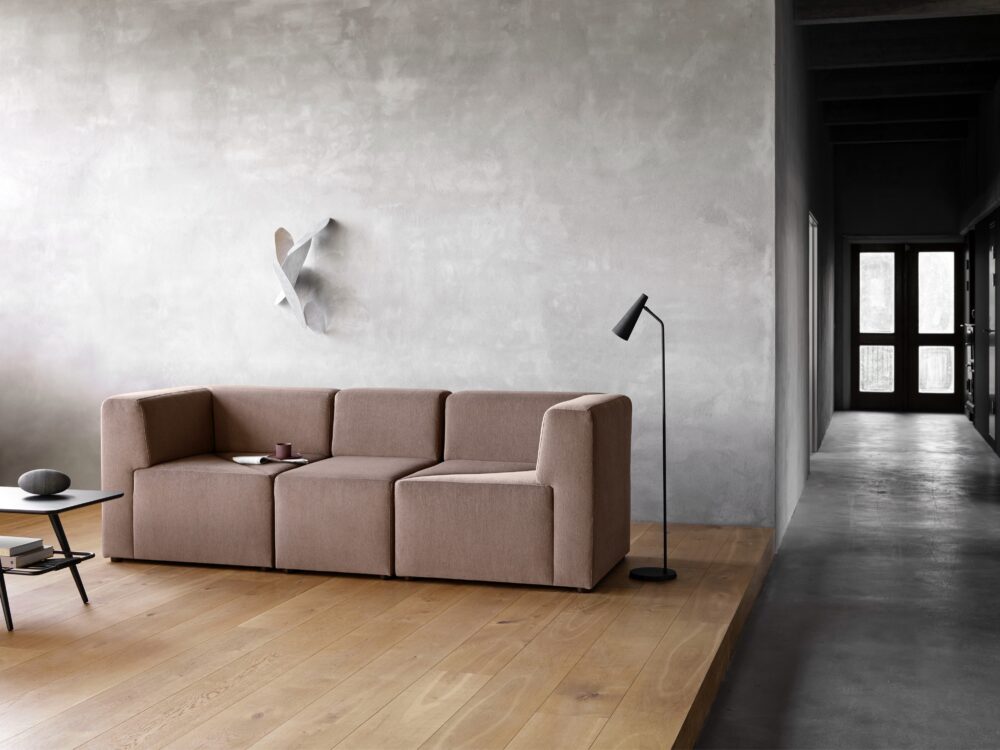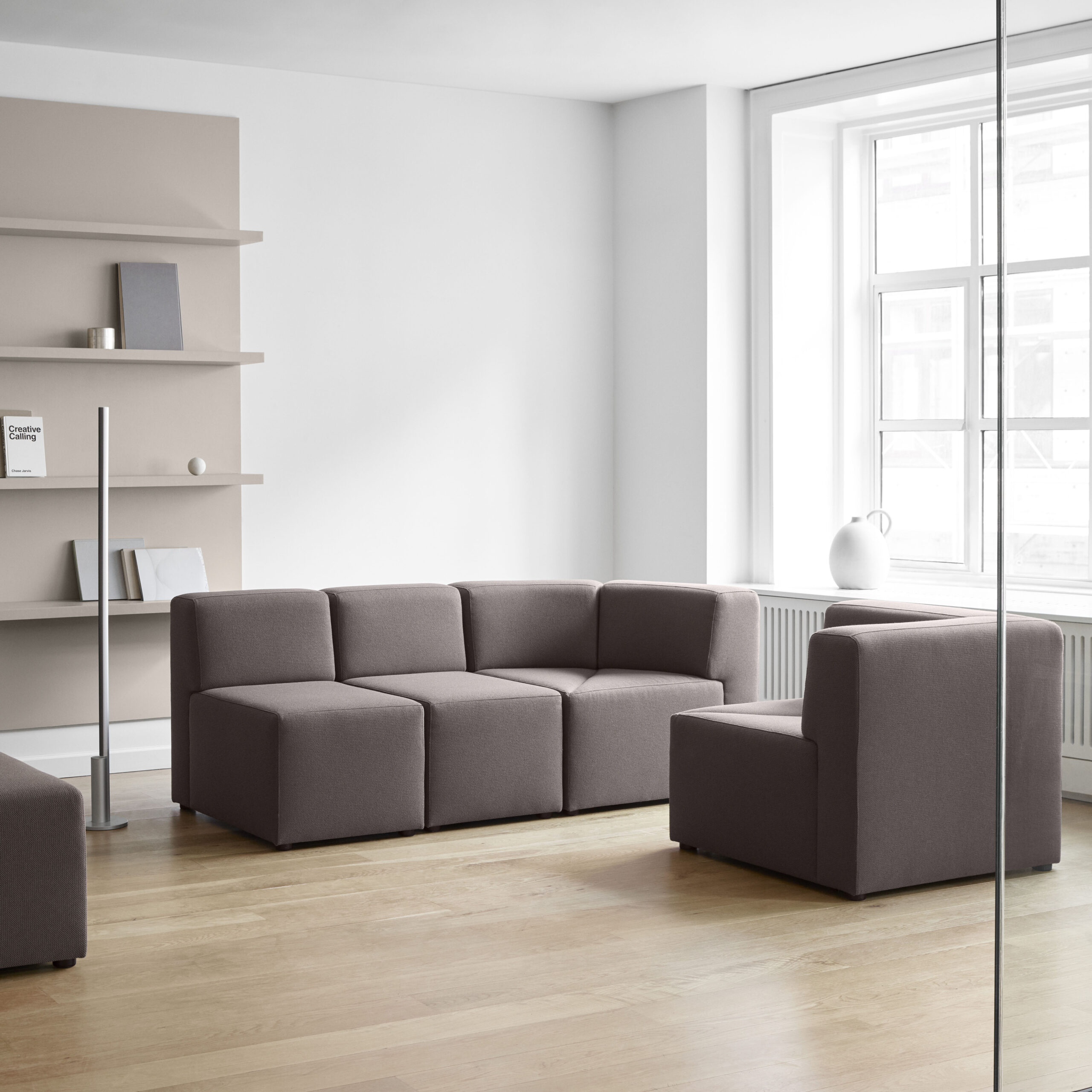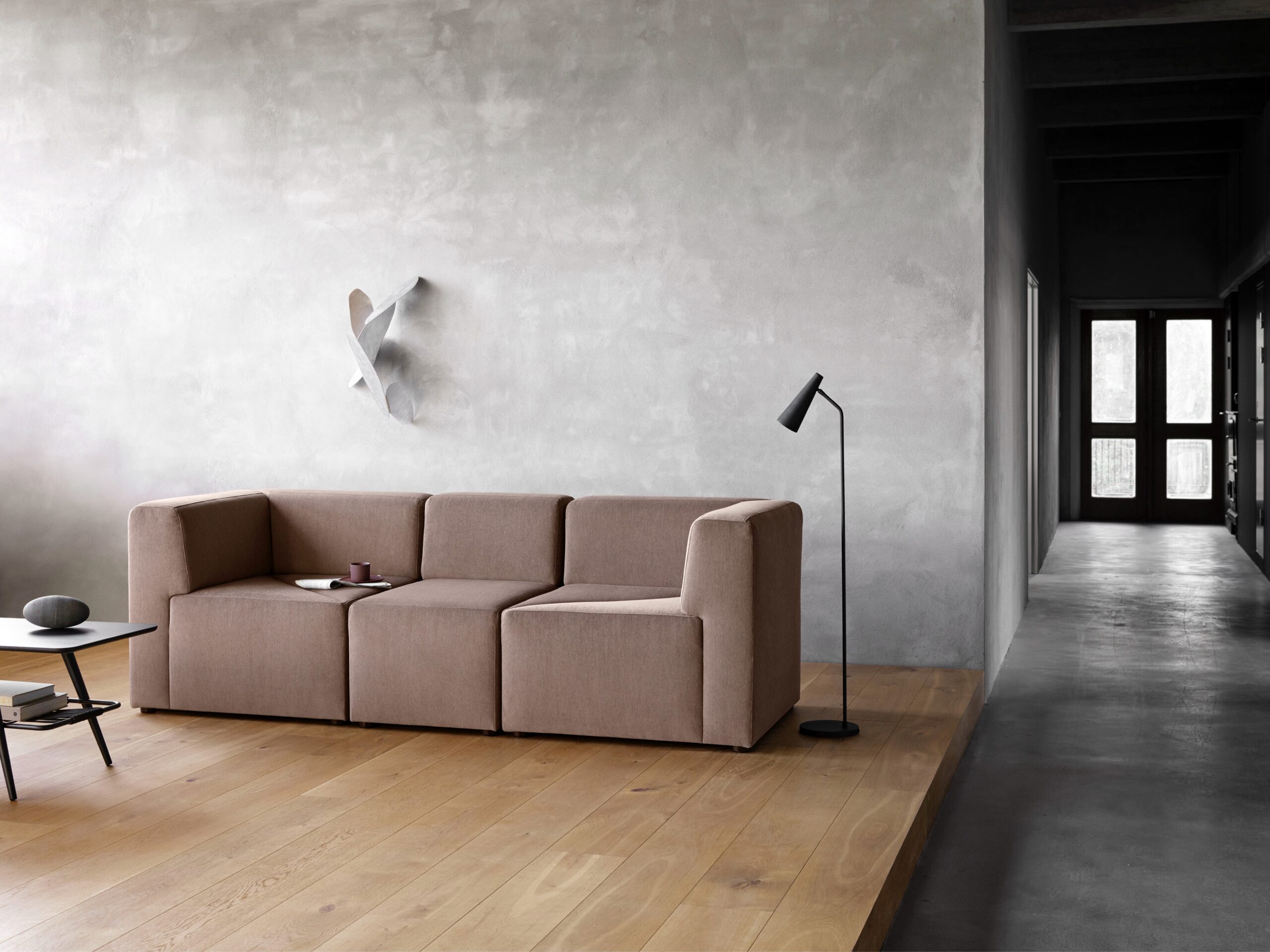 MODULAR SOFA
The A2 sofa is designed by Louise Siig Nielsen. It features long, elegant lines and beautiful stitching details, giving the sofa a contemporary, exclusive look.
The A2 sofa is modular and allows you to create your own sofa. There are 4 different modules that can be combined in multiple configurations as needed. In addition, you can choose between a 90° sharp corner or a round soft corner for a more relaxed look.
The corner modules also allow you to choose beautiful stitching on the corner seat as an extra detail. The modules simply click together, which means that the sofa can be easily disassembled, reassembled and reconfigured.
Thanks to the mobility and design of the A2 Modular sofa, it is ideal for the home, the workplace, lounge areas, and any other type of living area where additional comfort is desired.
The sofa contains differentiated foam to ensure the highest possible sitting comfort. The Andersen A2 Modular sofa can be upholstered in a range of different Kvadrat textiles in a wide variety of colours, making it possible to create exactly the sofa you want.
See the different color options in our 3D integrator above, you can also see the different sofa modules
Materials
Sizes
Downloads
Upholstery
Fabric, price group A: (Kvadrat: Floyd, Remix 3)
Fabric, price group B:(Kvadrat: Canvas 2, Re-Wool)
Fabric, price group C: (Kvadrat: Fiord 2, Hallingdal 65, Divina 3, Divina Melange, Steelcut Quartet, Steelcut Trio)
L 90 × W 55 × H 78 cm - Straight module
L 90 × W 90 × H 78 cm - Round corner module
L 90 × W 90 × H 78 cm - 90 degreds corner module
L 90 × W 55 × H 46 cm - Pouf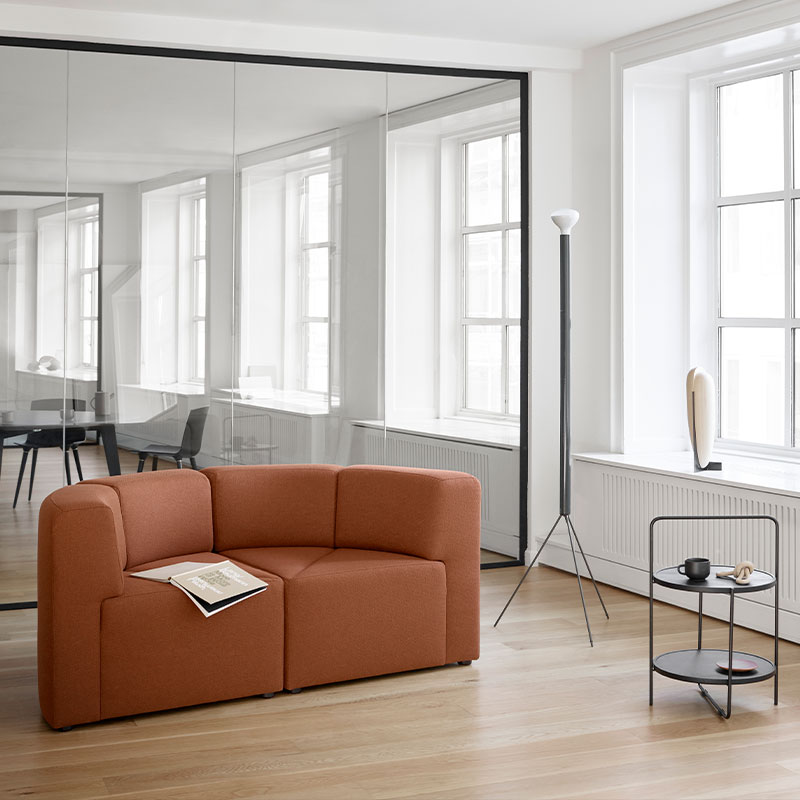 PRODUCT HIGHLIGHTS
• Modular sofa with a straightforward "click together" system
• The corner of the sofa is available in both a round and an angled module, depending on the desired look
• Wide variety of fabrics and colours – design your own sofa
• Excellent sitting comfort