MAINTENANCE
To make the most of your furniture from Andersen it is important for you to read the instructions on how to care and maintain for the particular furniture.
See your maintenance guide here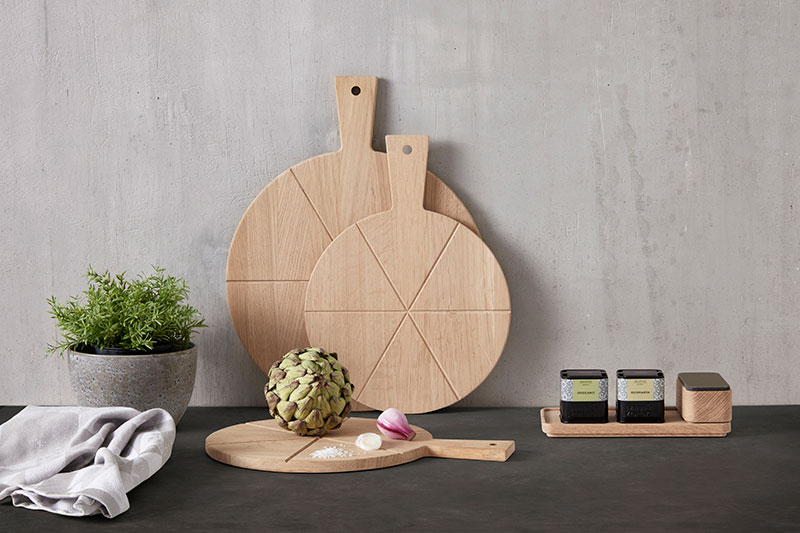 MAINTENANCE OF ACCESSORIES
For the Tapas Board, U3 Cutting Board, Carving Board and Serving Board, which are made of untreated solid oak, the following instructions apply:
Oak wood has a high content of tannic acid, which makes it antibacterial. The product is therefore suitable for use in connection with food.
Before use, we recommend that the product is treated with sunflower or rapeseed oil. In order to preserve the product's glow and resilience, it is also recommended that it is regularly maintained with oil.
Also be aware that the wood fibers may rise after use. This can be remedied by sanding with sandpaper grain 240 or finer.
The product cannot be machine washed, but can be washed on all surfaces with soapy water. Always follow the instructions that come with your product.