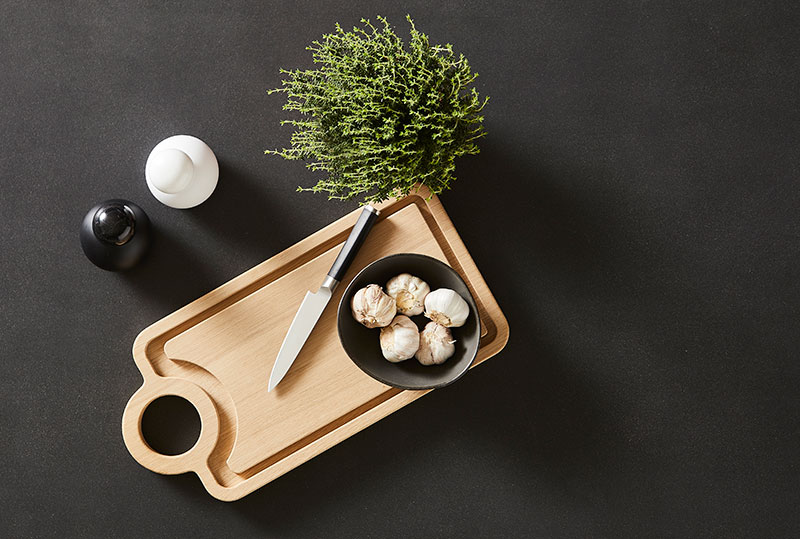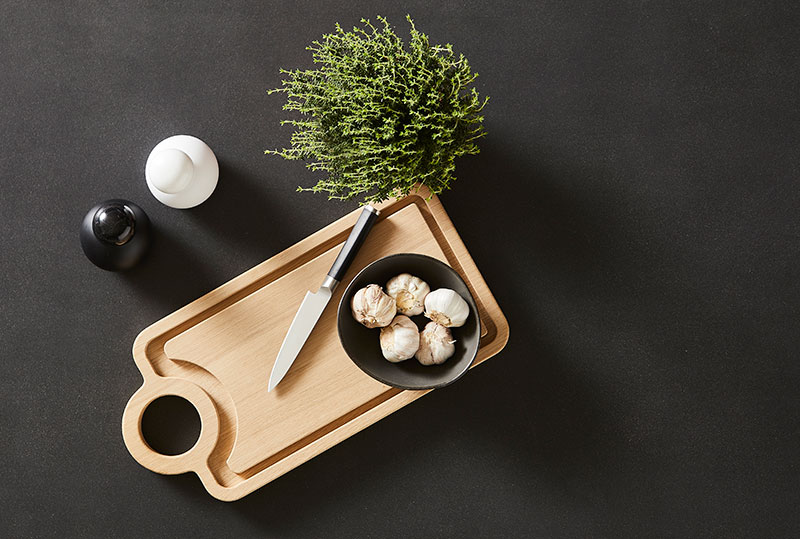 Elegant with organic forms
Circle cutting and carving Boards is designed by Rakel Villesen, who has focused on rethinking the classic cutting and carving board and added more functions into her design.
This has resulted in the round handle so the boards can be stored on a hook and become a decorative element that adds warmth and personality to the kitchen.
The boards is perfect for serving delicious food. The boards are made in solid oak, that contains a high tannin content, making it antibacterial.
Materials
Sizes
Downloads
W 22 × H 44,5 cm - Carving board
W 22 × H 44,5 cm - Cutting board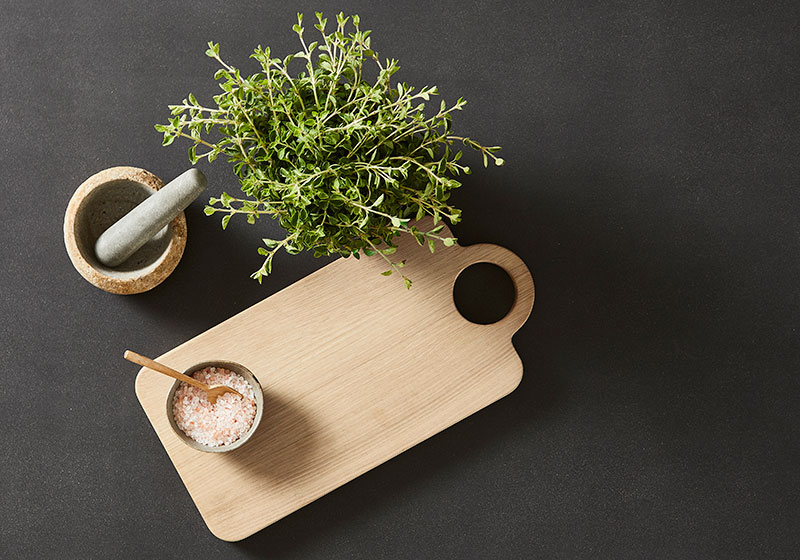 MAINTENANCE
We recommend that you treat the board with non-color food oil before use. This protects the wood and makes it more resistant towards stains. It will also help the wood to maintain its glow. You can regularly treat the board with oil to give it the best treatment. Please be aware that the fibers from the wood can raise after use. This is natural, but you can remove this by grinding with sandpaper 240 or higher.
The board must be washed by hand and is not suitable for dishwasher.