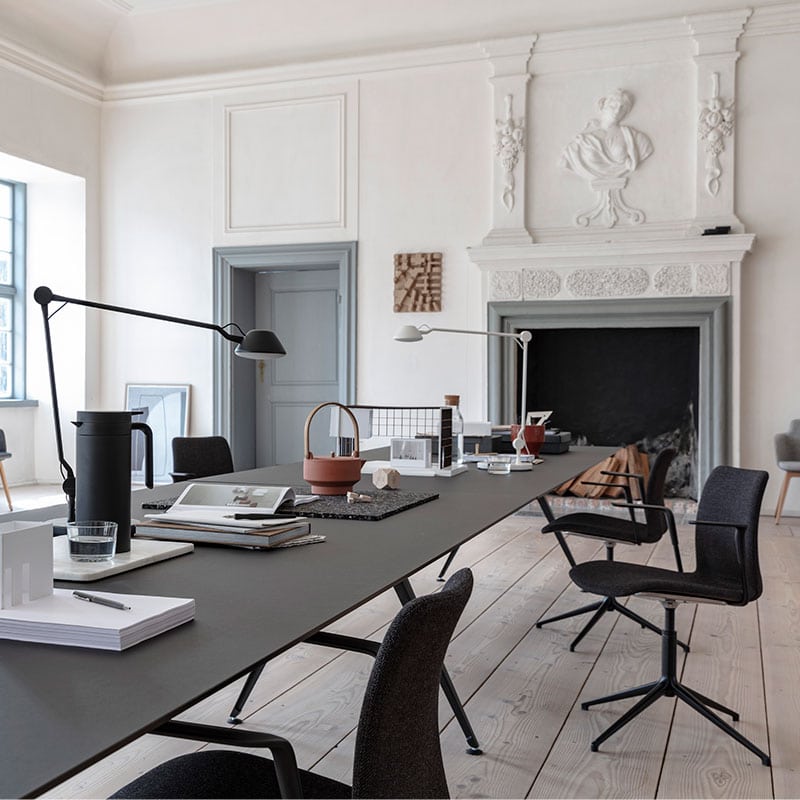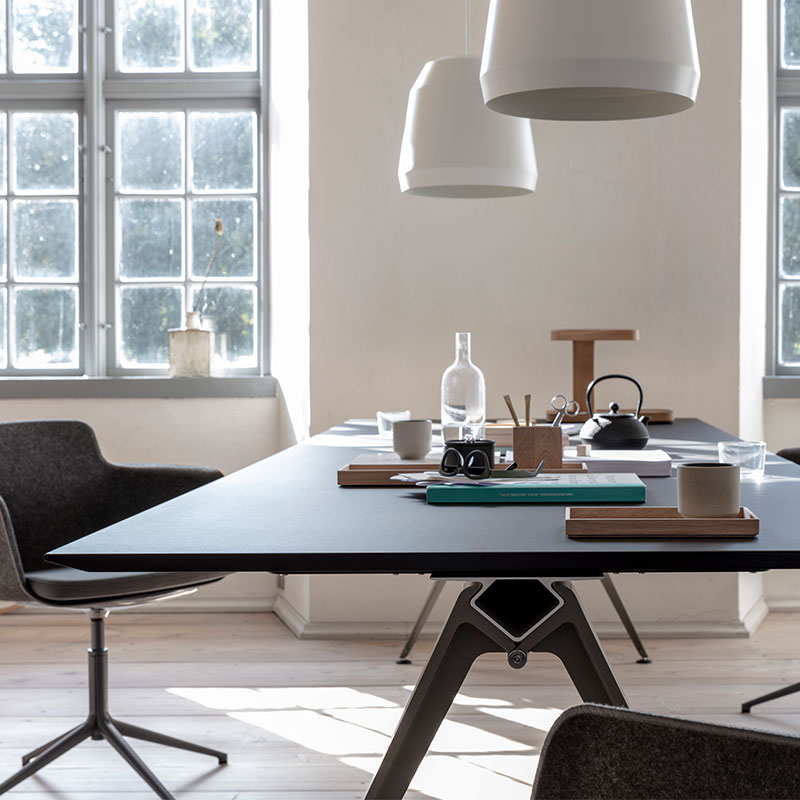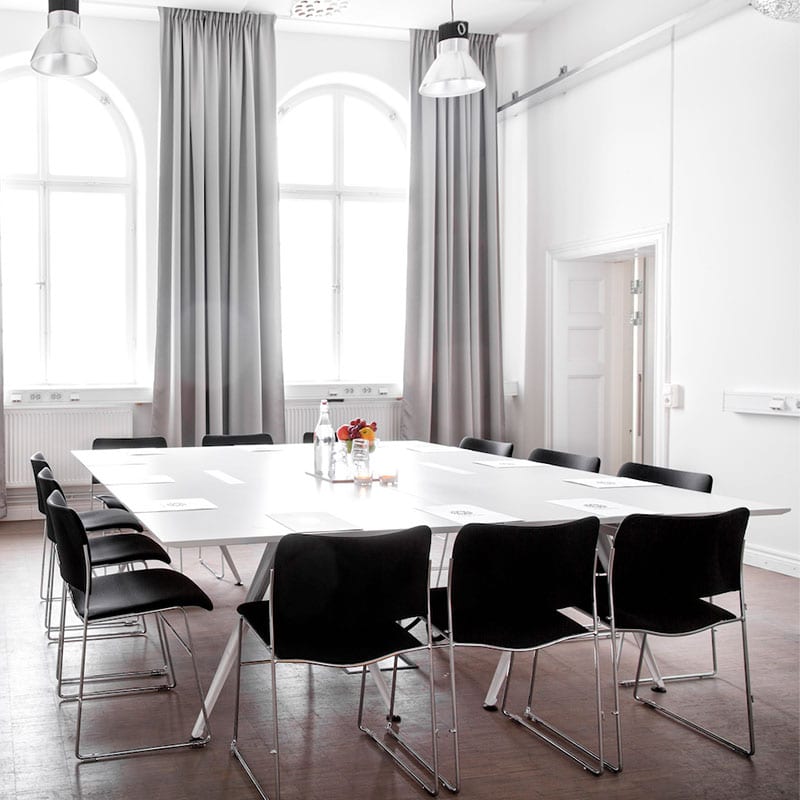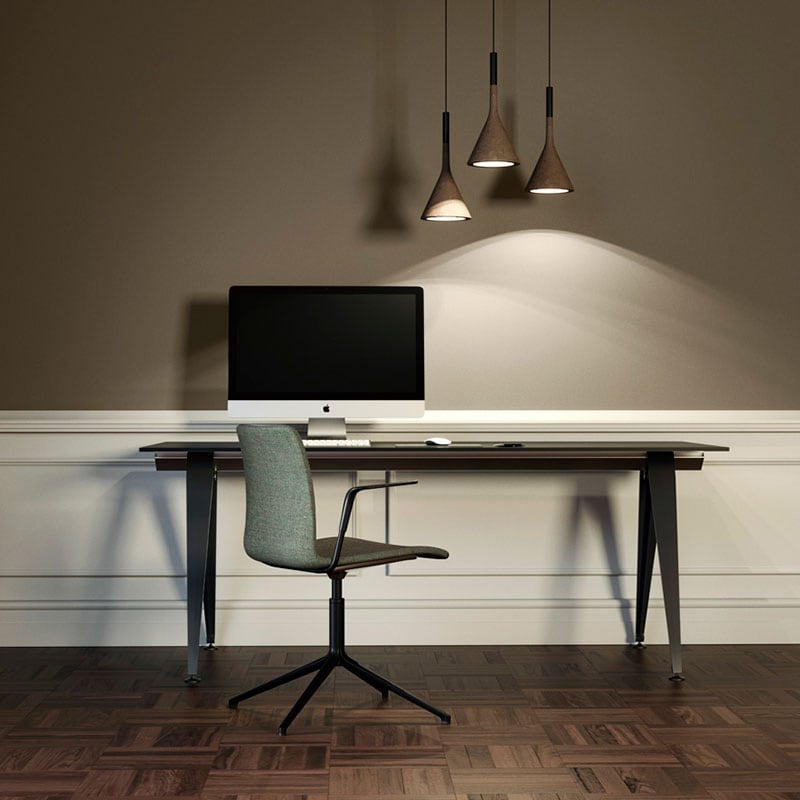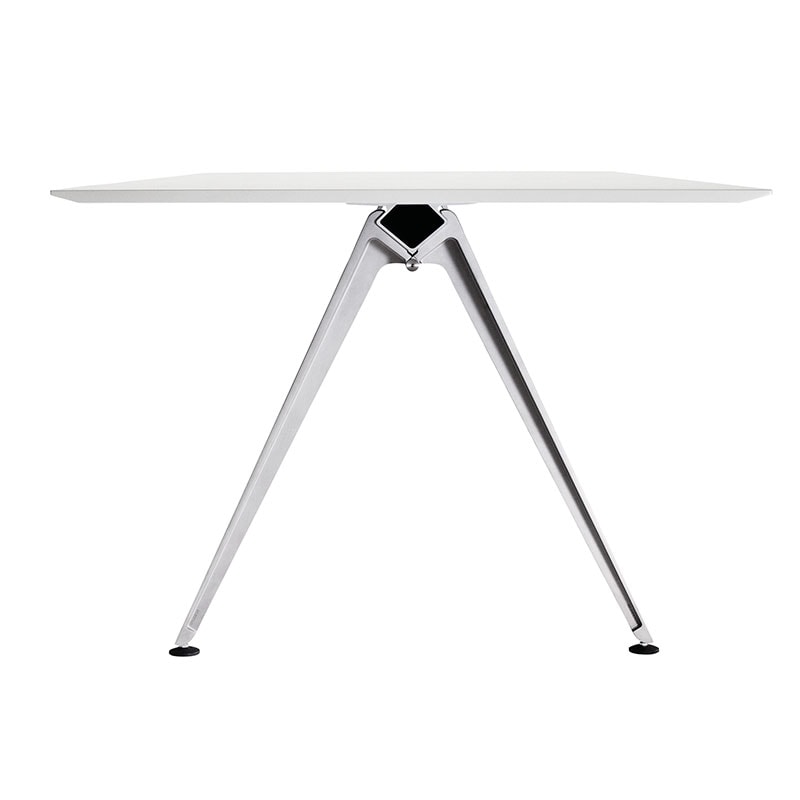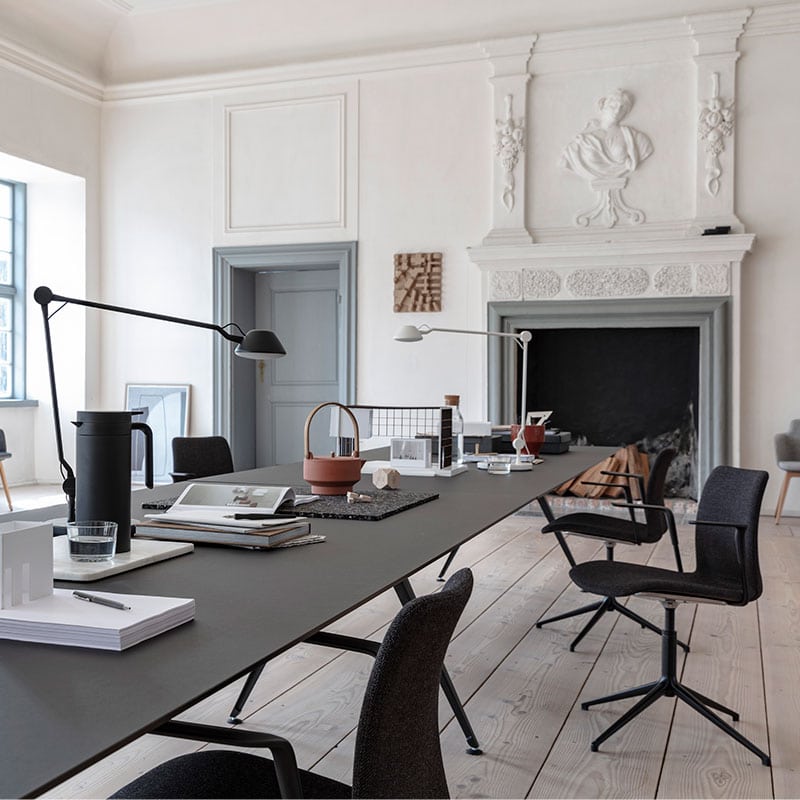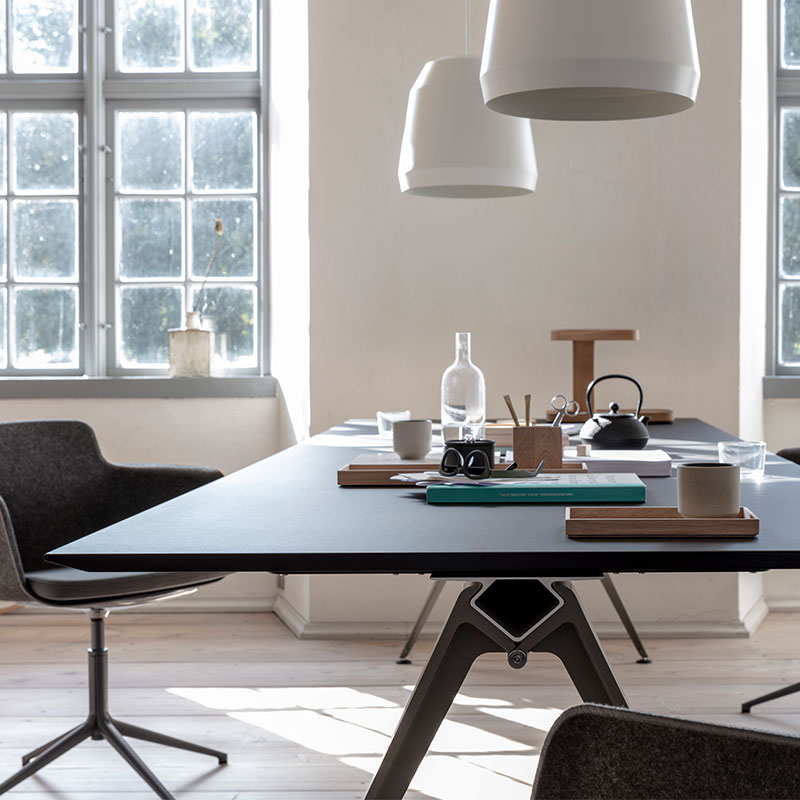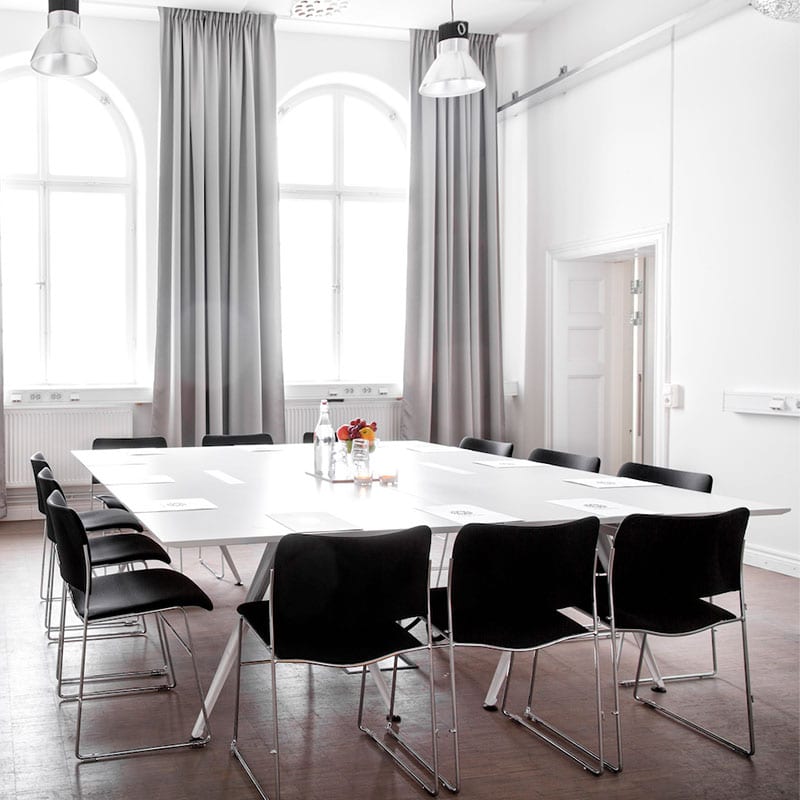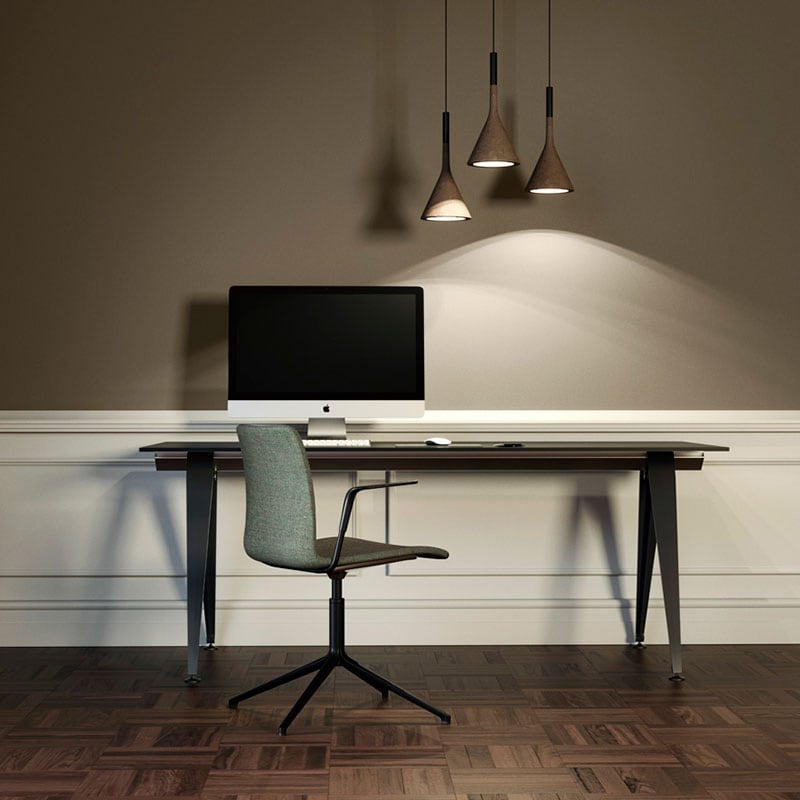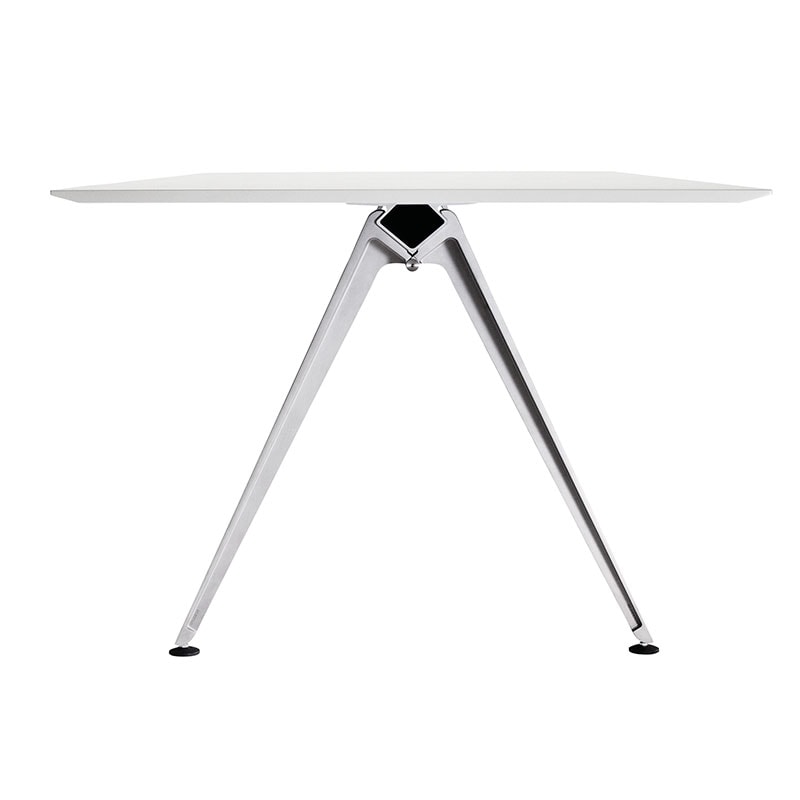 GRIP MEETING TABLE
Grip is not just a table. It's a fundamentally different and innovative table design. Gravity is challenged by the balance of a simple, elegant and airy appearance. Grip has a modular construction and can be expanded and linked together with other Grip tables to meet individual needs.
Grip Meeting: 108cm width
Like a big pair of pincers, the legs grip the central beam. The removable table legs allows you to adjust the leg positioning and the frame construction makes it possible to have a very long span – up to 3 meter – between the legs.
Materials
Sizes
Downloads
TABLETOP / LAMINATE (HPL)
TABLETOP / FENIX LAMINATE
L 131 × W 108 × H 74,5 cm
L 179 × W 108 × H 74,5 cm
L 239 × W 108 × H 74,5 cm
L 299 × W 108 × H 74,5 cm
L 359 × W 108 × H 74,5 cm - 3 LEGS, 2-PART TABLETOP (2X179CM)
L 443 × W 108 × H 74,5 cm - 4 LEGS, 3-PART TABLETOP (2X131, 1X179CM)
L 479 × W 108 × H 74,5 cm - 3 LEGS, 2-PART TABLETOP (2X239CM)
L 563 × W 108 × H 74,5 cm - 4 LEGS, 3-PART TABLETOP (2X131+ 1X299CM)
L 599 × W 108 × H 74,5 cm - 3 LEGS, 2-PART TABLETOP (2X299CM)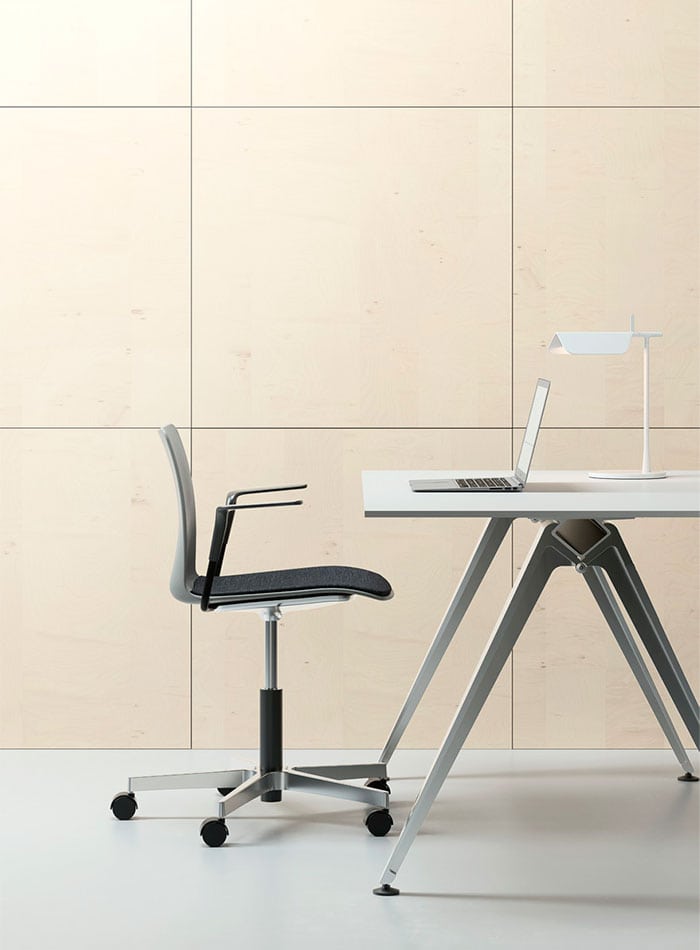 Produkt highlights:
• Modular construction
• Can be expanded and linked
• Removable legs, allows you to adjust positioning
• Powerbox integration is available - Grip powerbox
• Extremely stable frame construction
• Up to 3m span between the legs
• Table top depth: 108 cm
• Table top thickness: 20mm