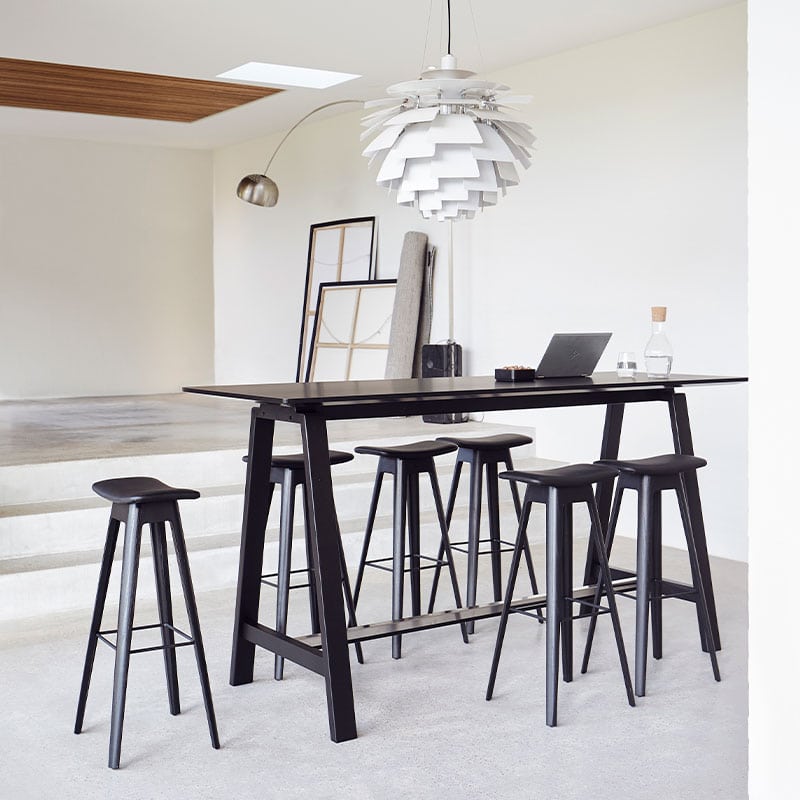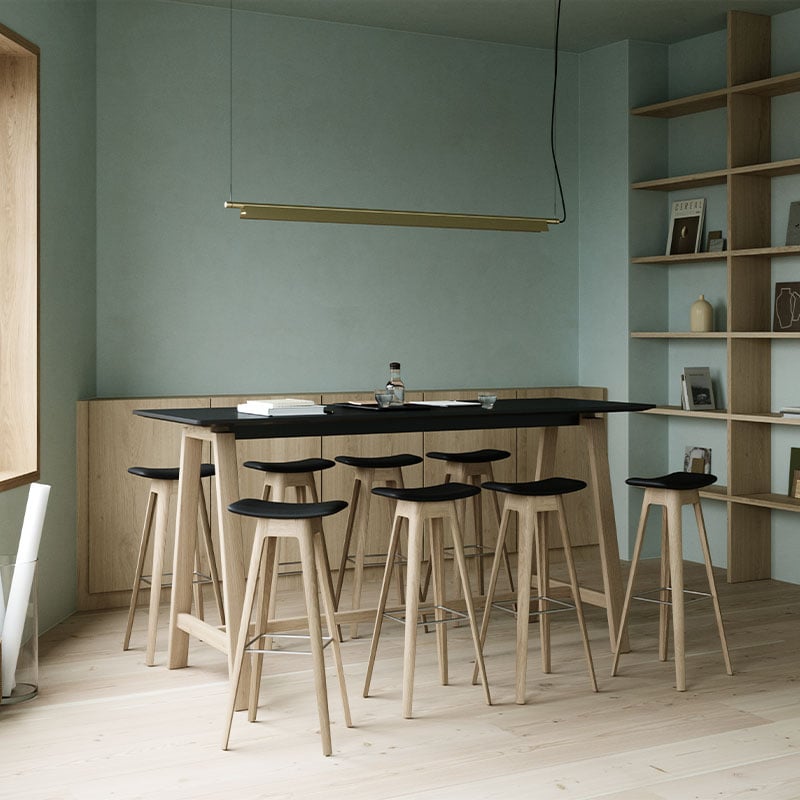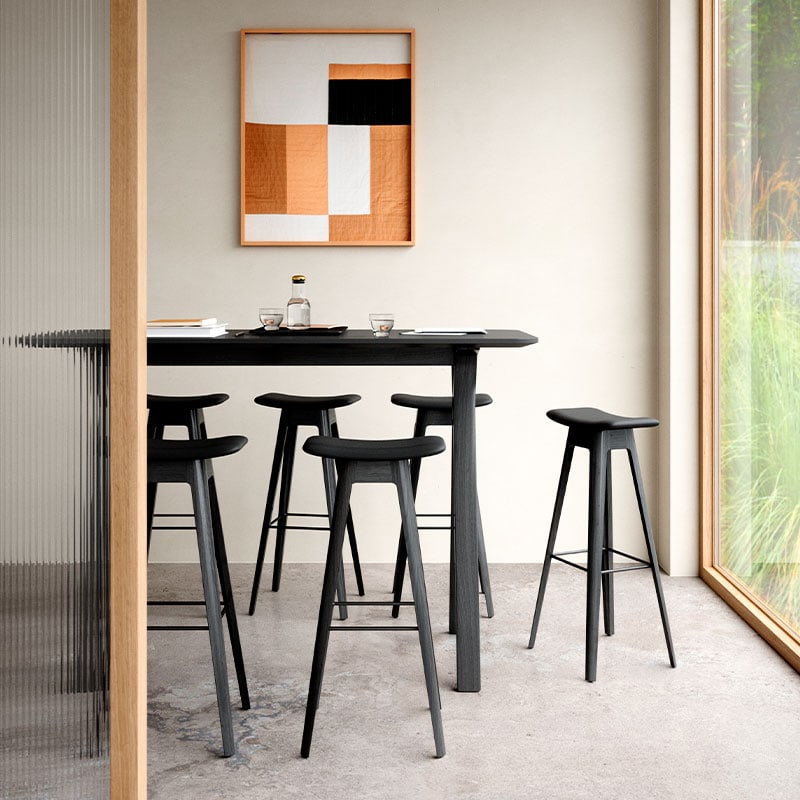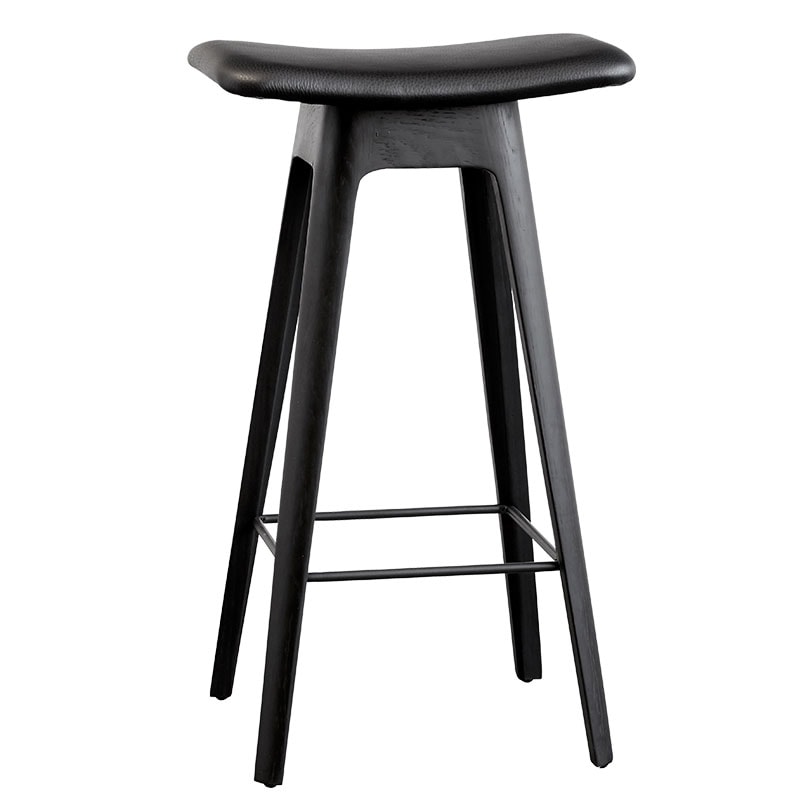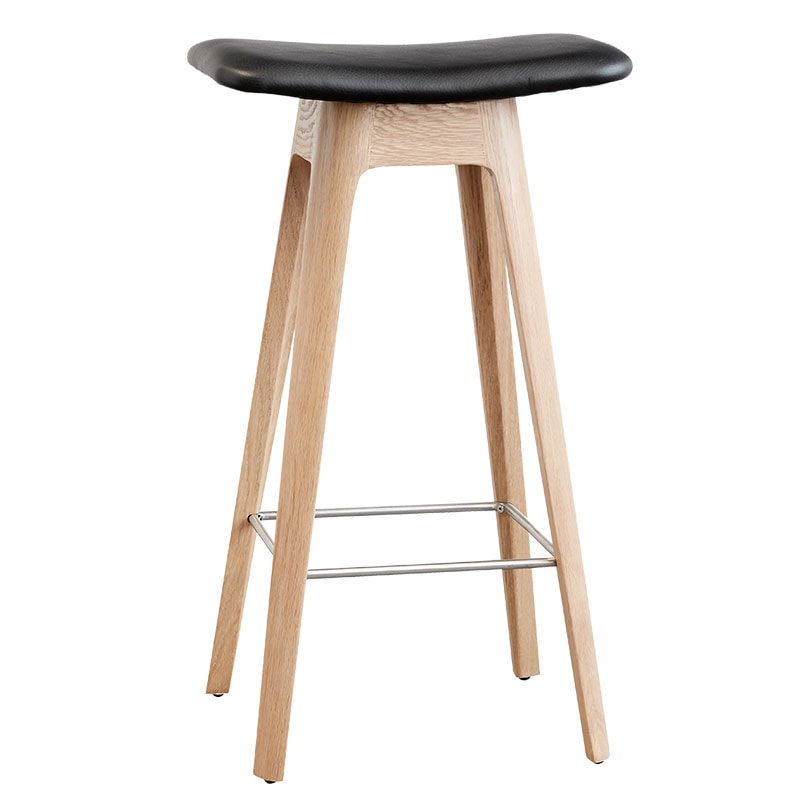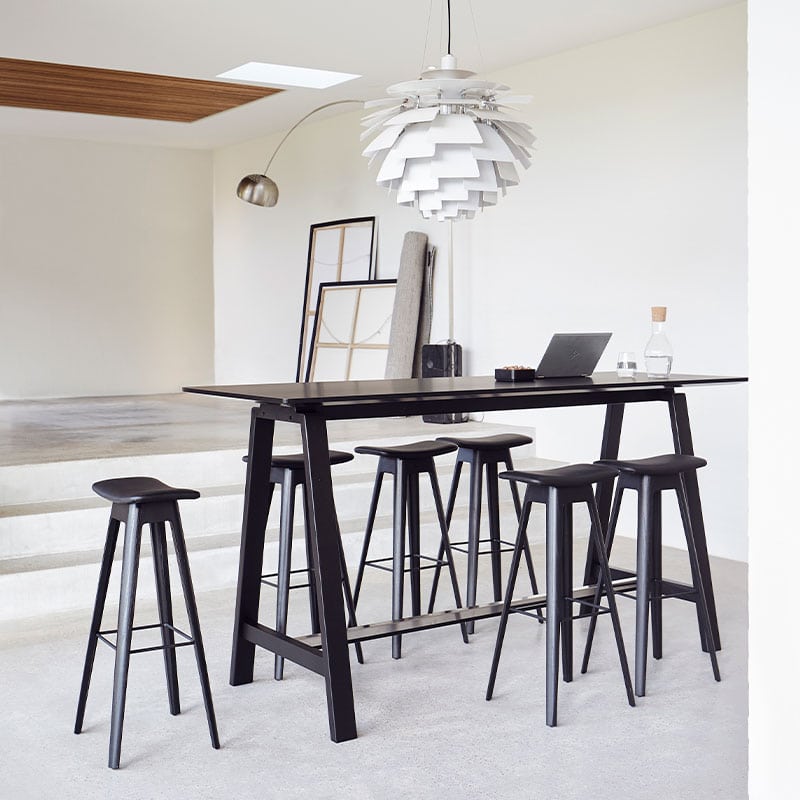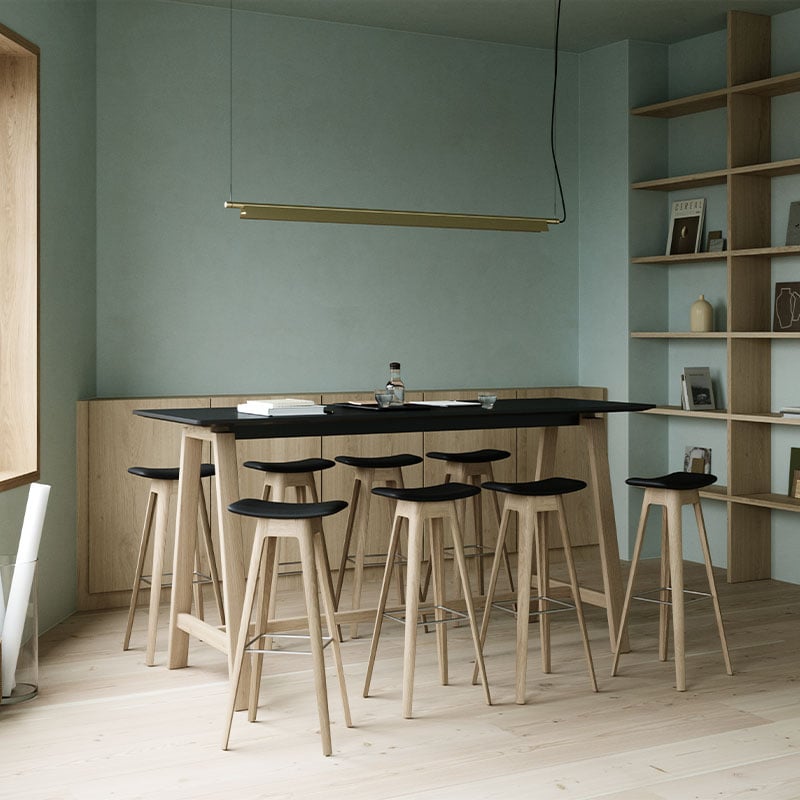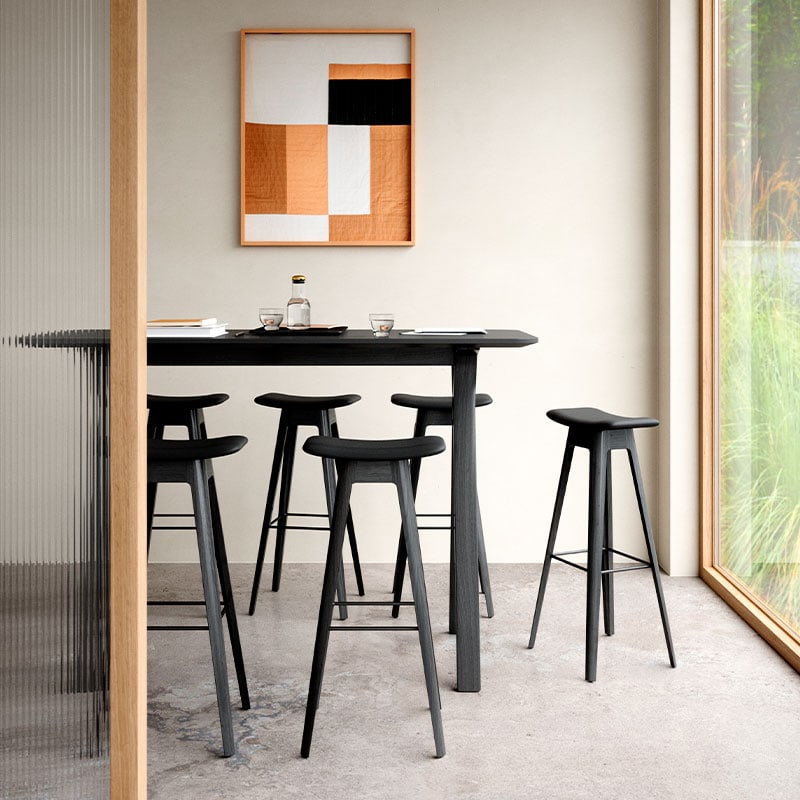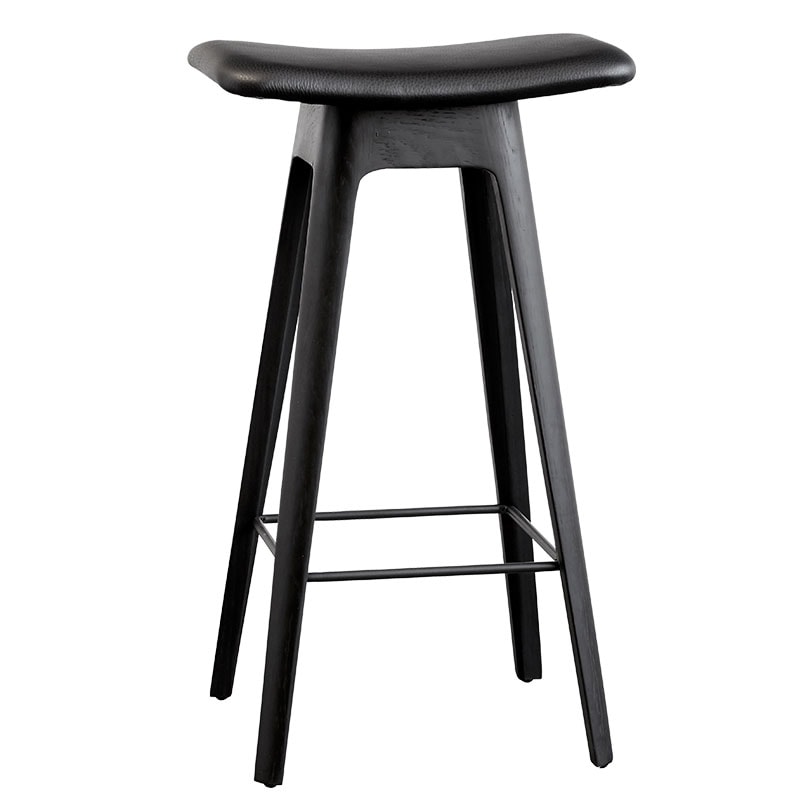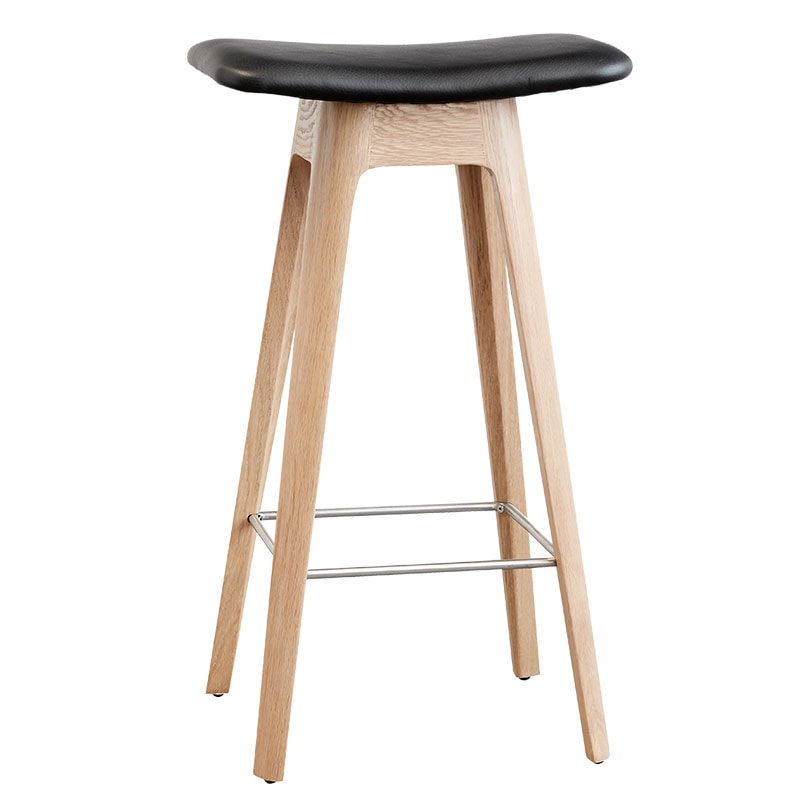 Light and elegant barstool
In collaboration with architect and designer Anne Qvist, Andersen has created a new and extraordinary bar stool.
The stool has a wonderful lightness and a soft visual style. It is elegant and very tastefully done and can be used in many contexts.
The stool comes in several variants and styles. The beautiful wooden base is made of oak and is also available in black lacquer. You can choose between padded or wooden seat. The Chair is available in two heights and also has the unique detail that it can be hung on a high table. Practical and elegant – it's simple.
Materials
Sizes
Downloads
PADDED SEAT
Fabric gr.1 (Xtreme, Camira Fabrics)
Fabric gr.2 (Cura-Gabriel, Fame-Gabriel, Floyd-Kvadrat, Remix-Kvadrat, Repetto-Gabriel, Step Melange-Gabriel)
Fabric gr.3 (Canvas-Kvadrat, Capture-Gabriel, Illusion-Nevotex, Re-wool-Kvadrat)
Fabric gr.4 (Obika Leather+-Gabriel, Fiord 2-Kvadrat)
Fabric gr.5 (Comfort-Gabriel, Hallingdal-Kvadrat, Passport black leather-Nevotex, Steelcut trio-Kvadrat)
Fabric gr.6 (Vidar 3-Kvadrat, Dakar leather-Nevotex, Steelcut 2-Kvadrat)
L 32 × W 39 × H 67 cm - Seat: 39x 22cm
L 35 × W 39 × H 80 cm - Seat: 39x 22cm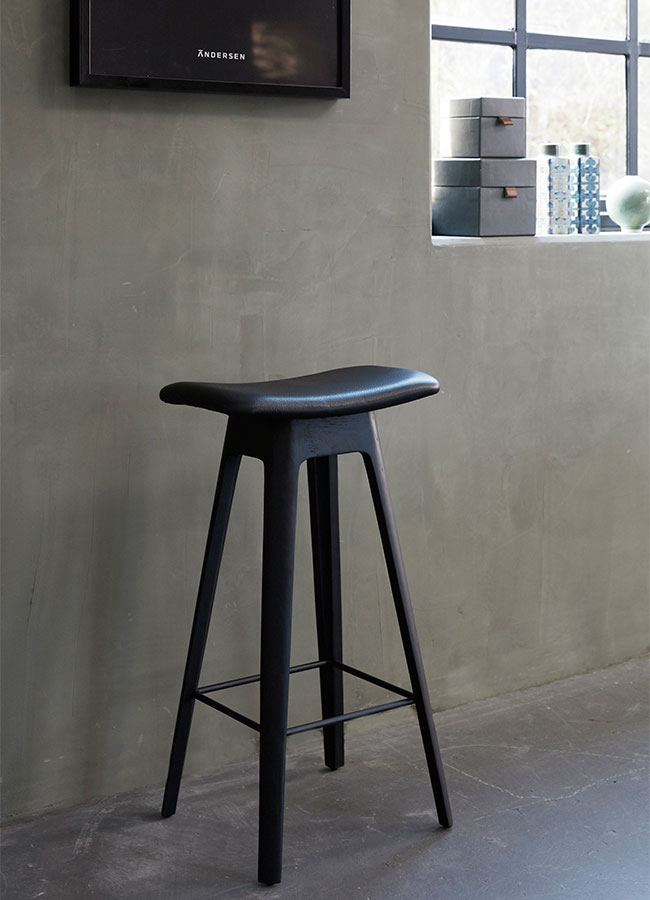 PRODUCT HIGHLIGHTS
• Available in heights of 67 cm and 80 cm
• Option to hang from a high table
• Available with an upholstered PU leather seat or a veneer seat
• Tasteful design that gives the chair lightness and a soft aesthetic