A sideboard with elegant details
The S1 sideboard has visible dowelling and other details that reveal the craftsmanship involved in its production. The visible, expertly crafted details are a pleasure to behold, day after day. The sideboard is built without hinges or handles.
The doors slide effortlessly in the grooves that hold them in place. There are no metal rails or bearings. And the same applies to the drawers, which run on the shelf that supports them.
Again byKATO have gone for a design based on simple, logical, back-to-basics high quality craftsmanship. The type of furniture produced by cabinetmakers in times gone by.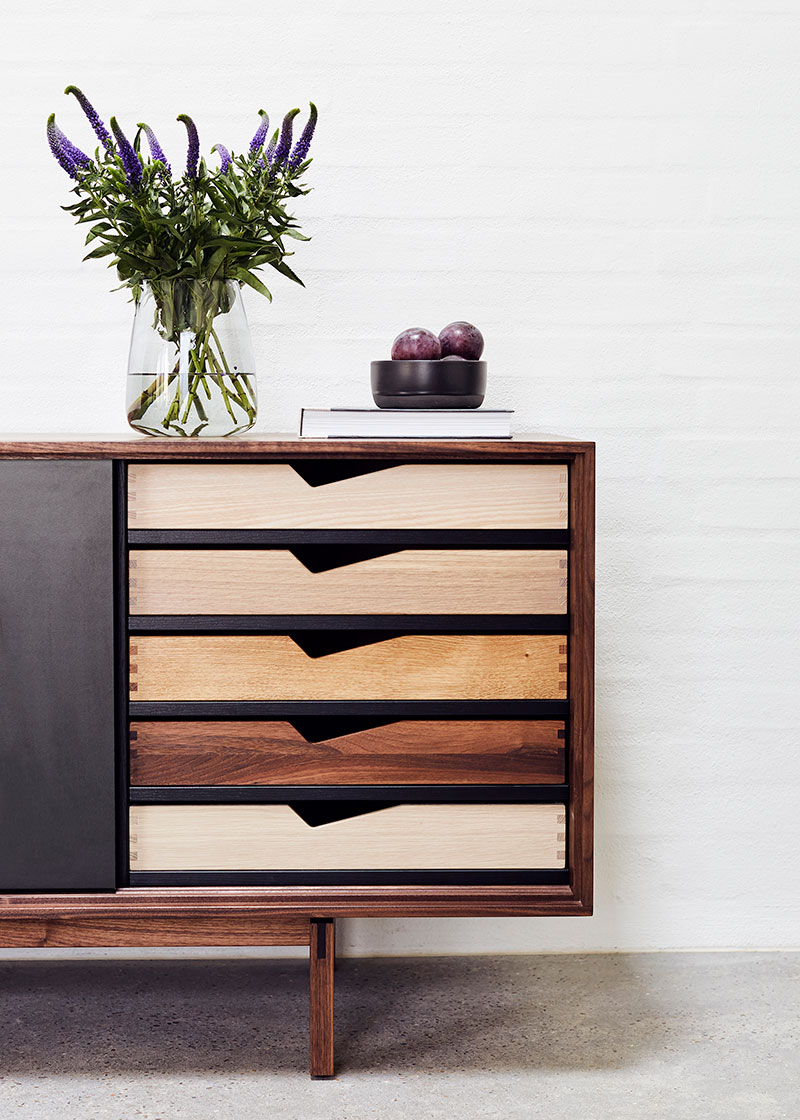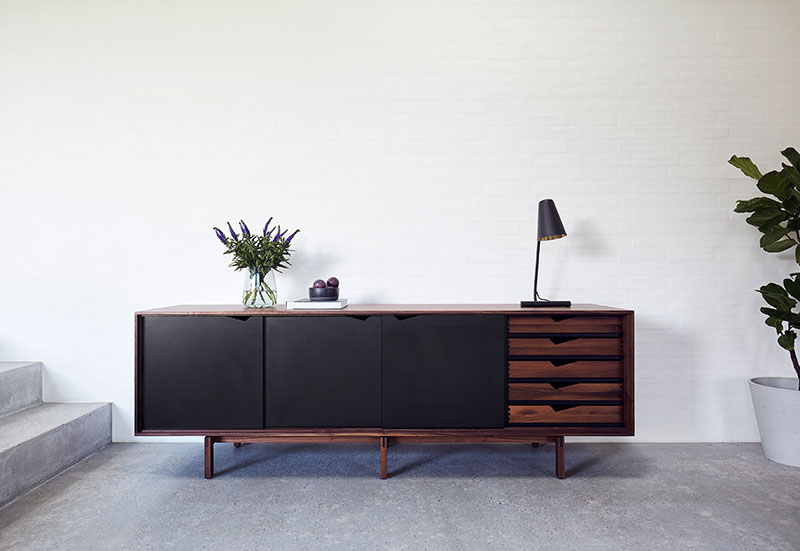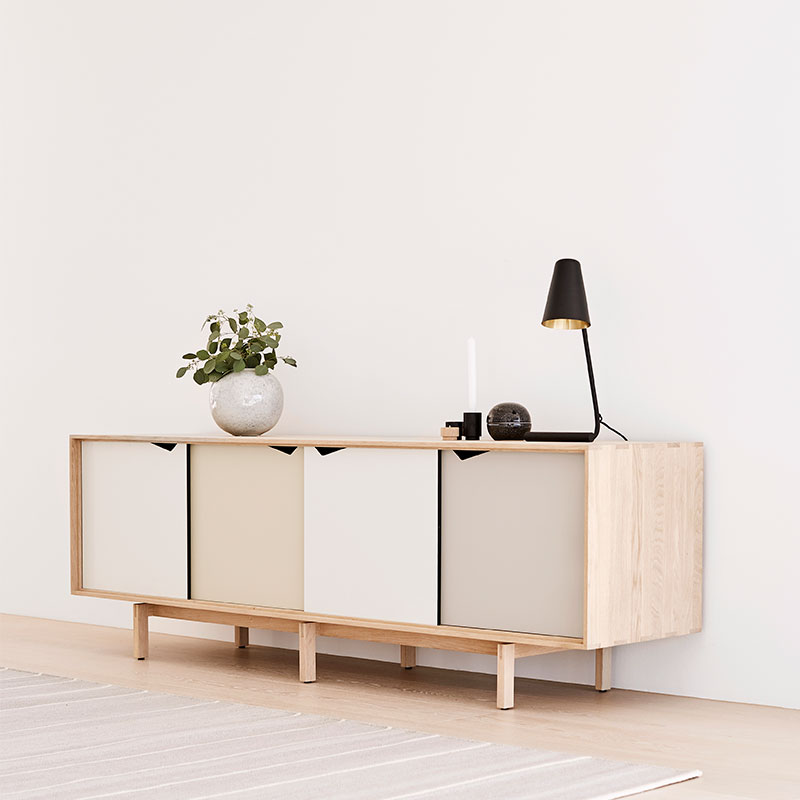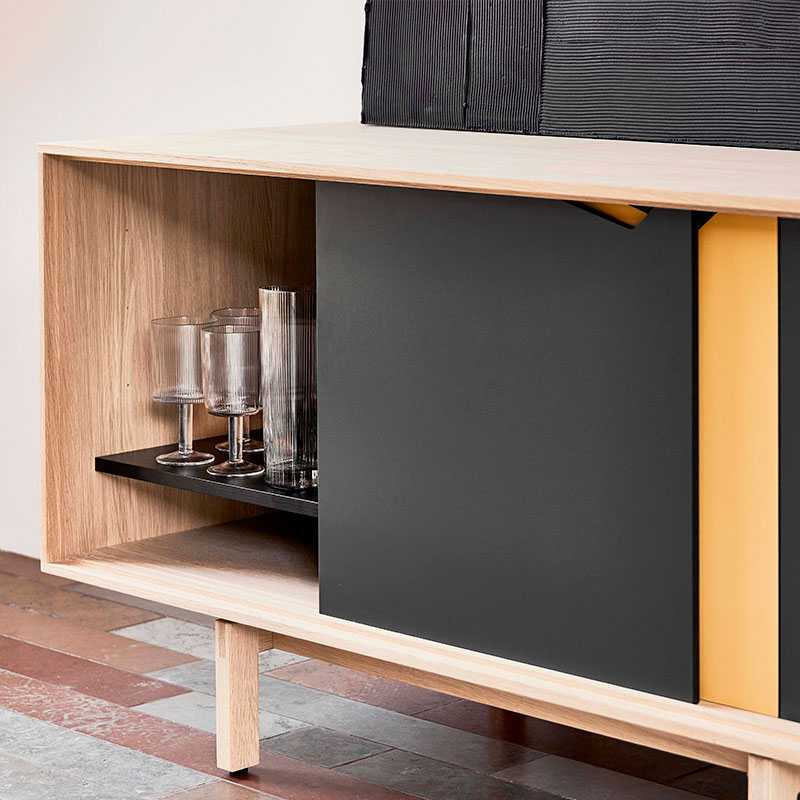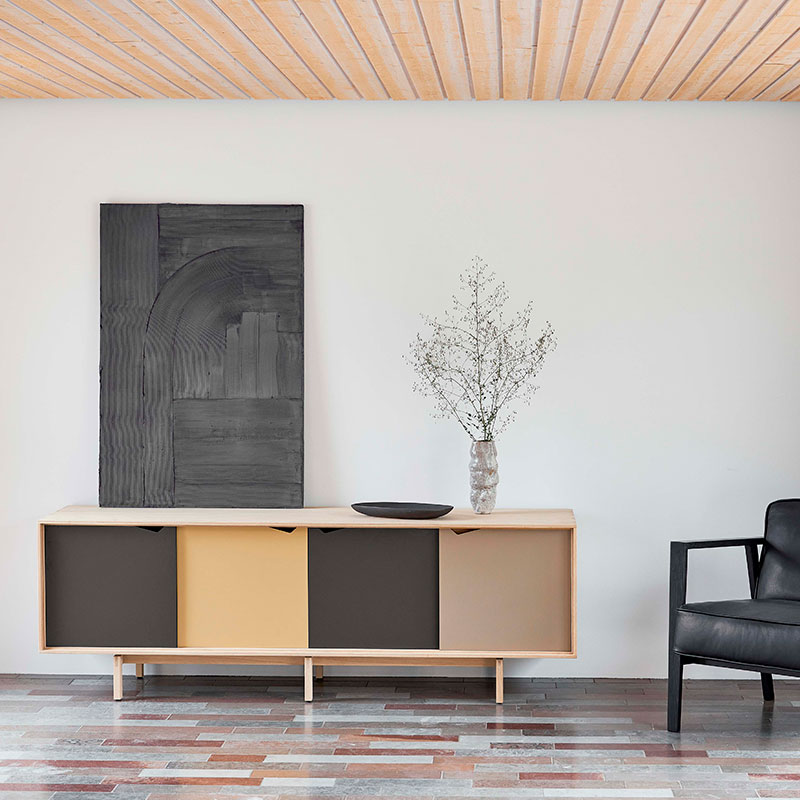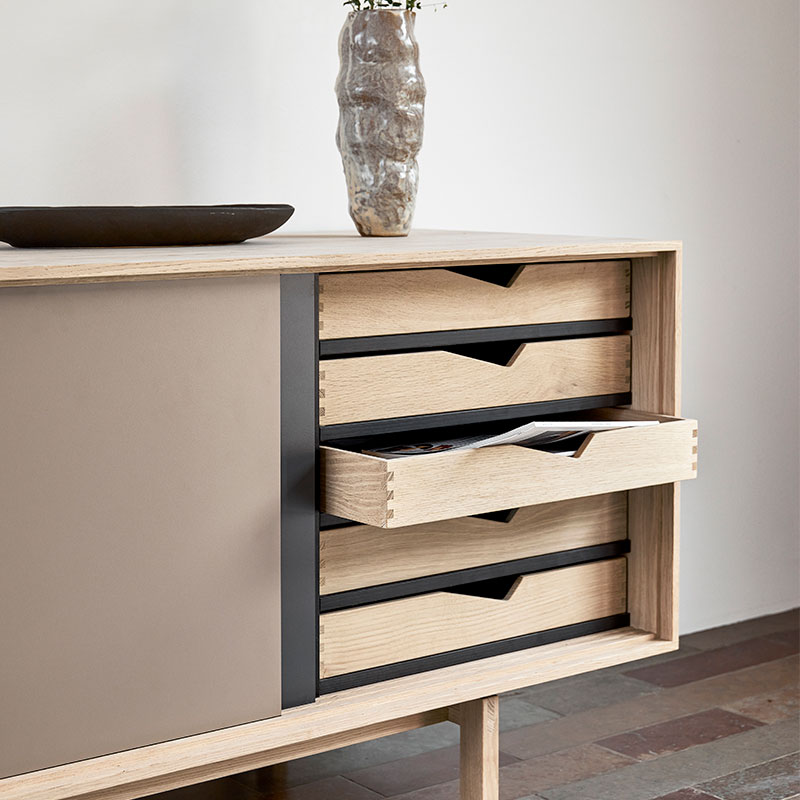 Purchase the sideboard a little at a time
The sideboard is designed so that the drawers and doors can be purchased separately, enabling you to build the unit to suit your own requirements.
The drawers are made in a range of wood varieties, and the doors are reversible. Both the drawers and the doors are easy to fit, so you can assemble them in any combination - without having to consult a tradesman.
As an extra feature, the drawers are designed to double up as serving trays. The high sides make them perfect for serving breakfast in bed or light meals in the comfort of an armchair.
Materials and surfaces
Sizes
Downloads
Downloads
Mappen kunne ikke hentes. Prøv igen senere.