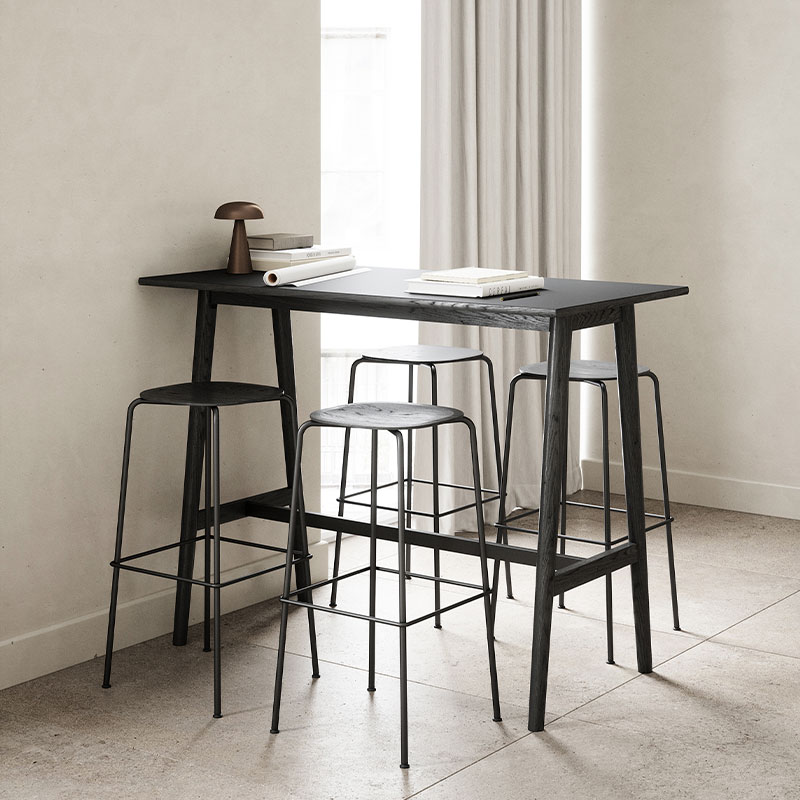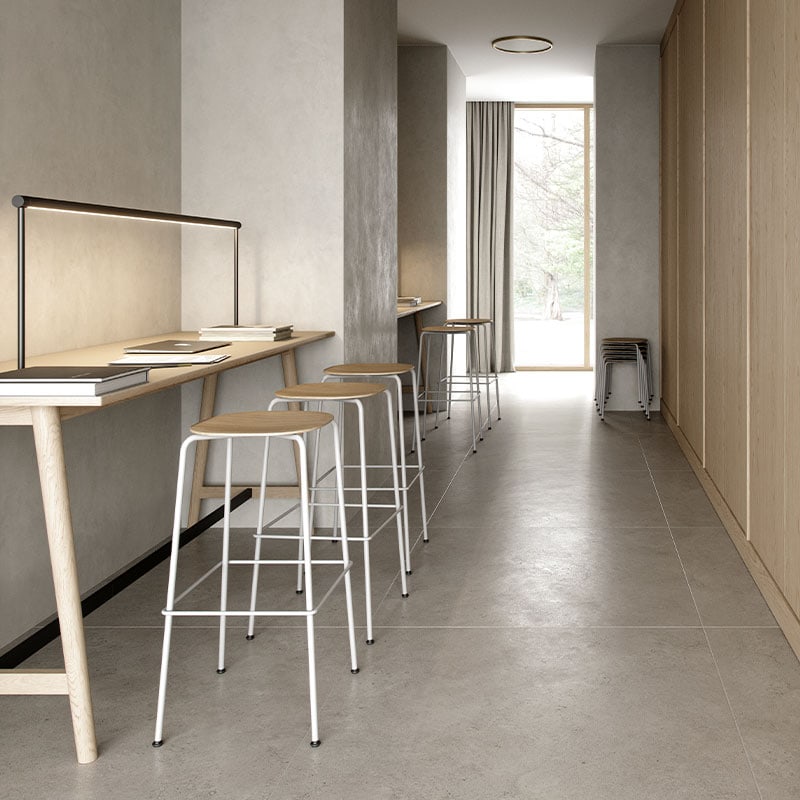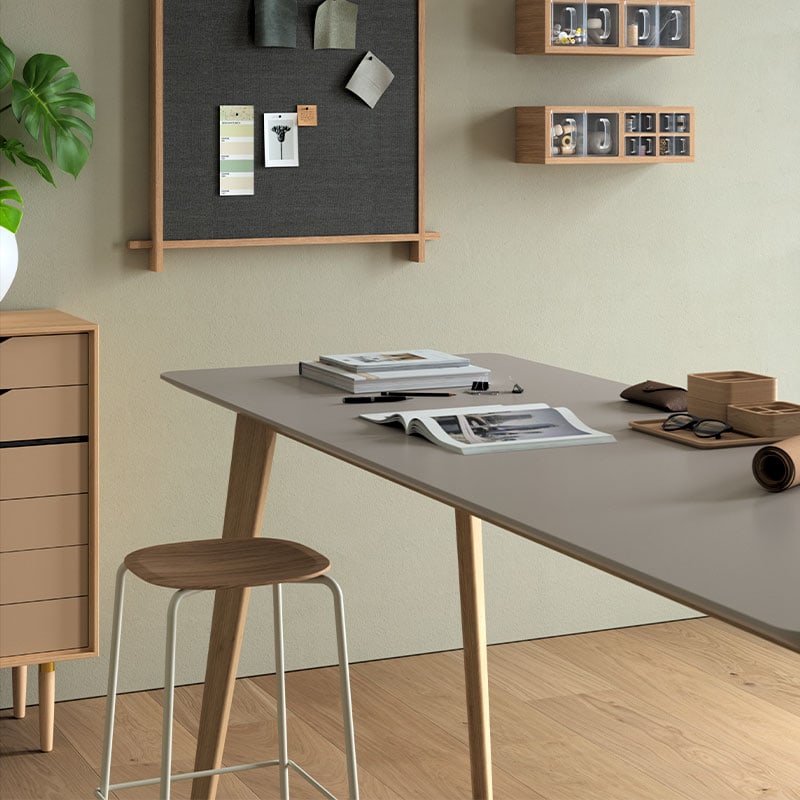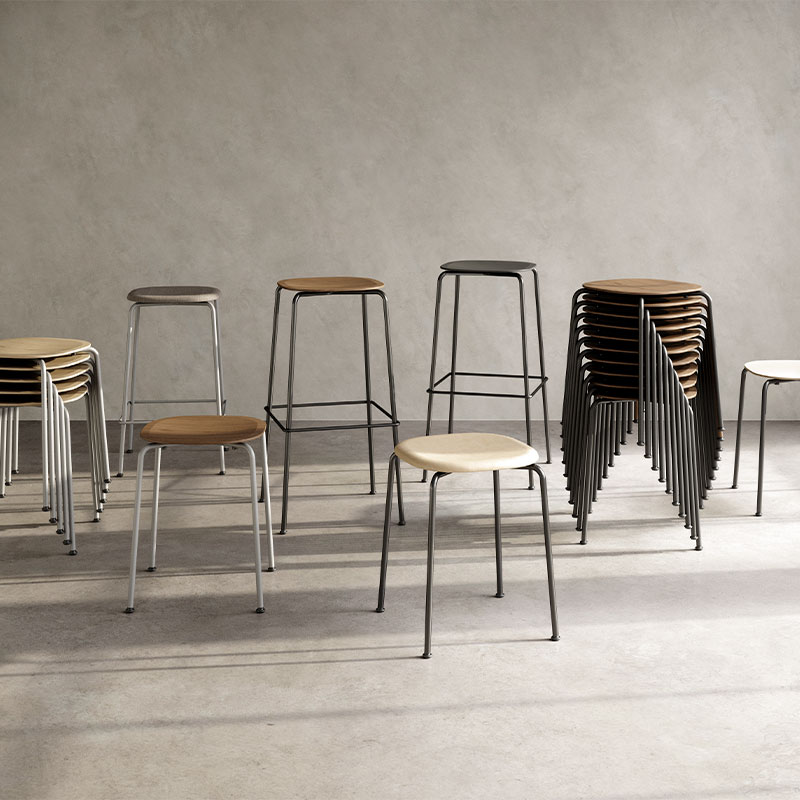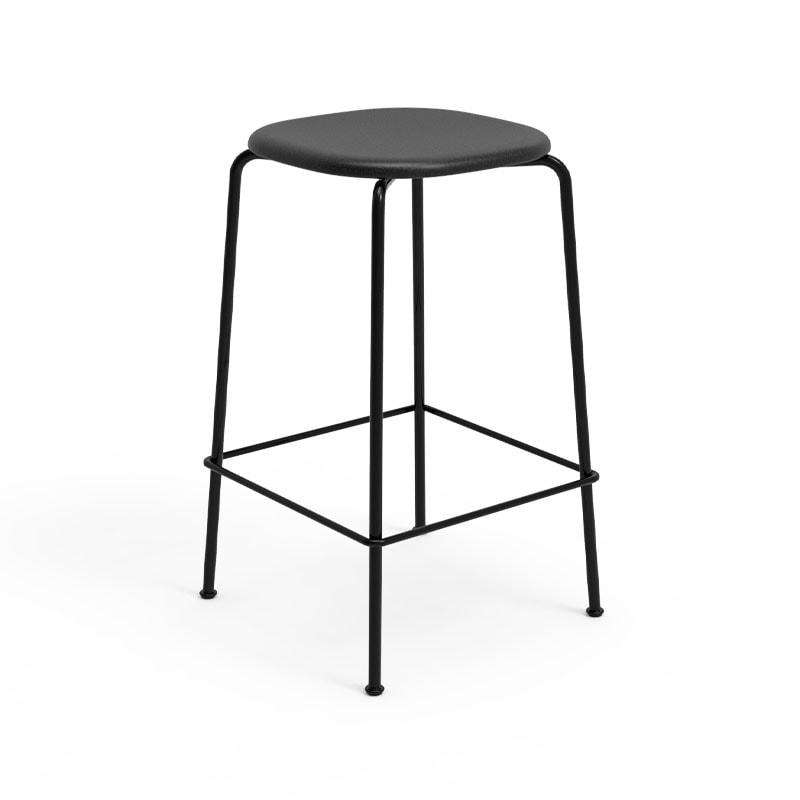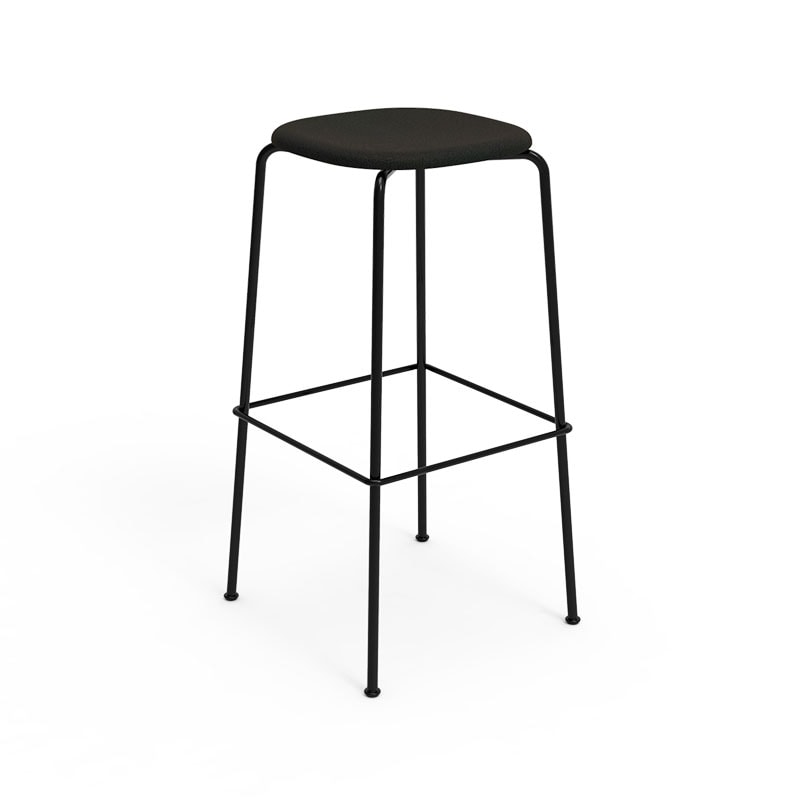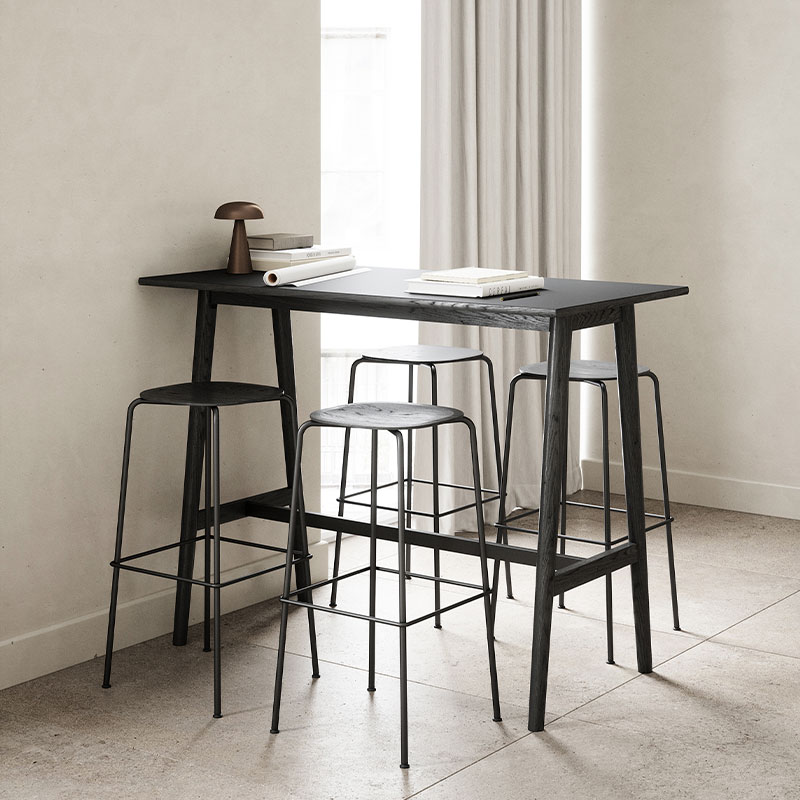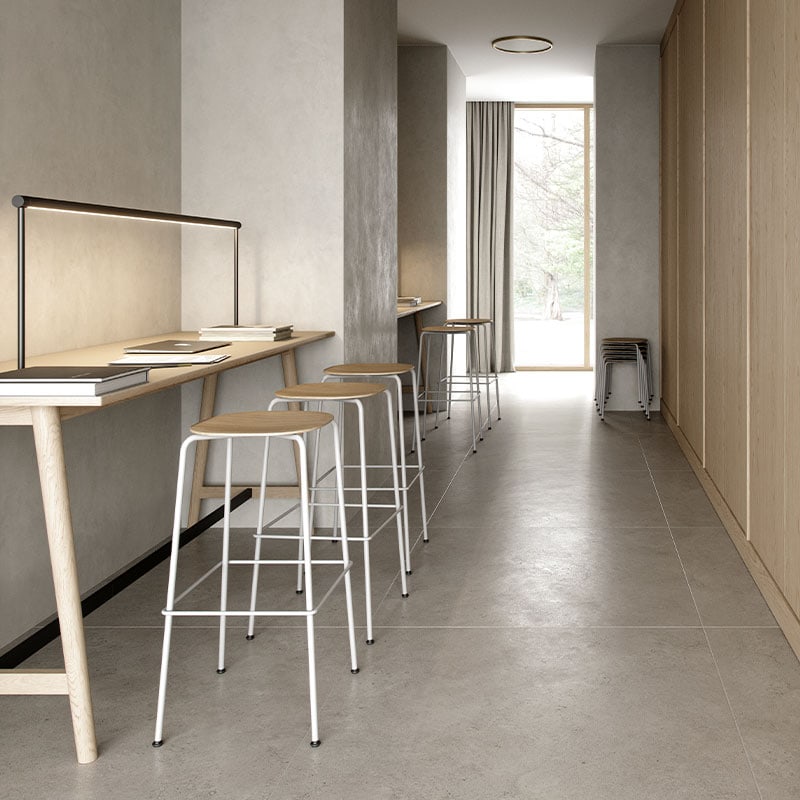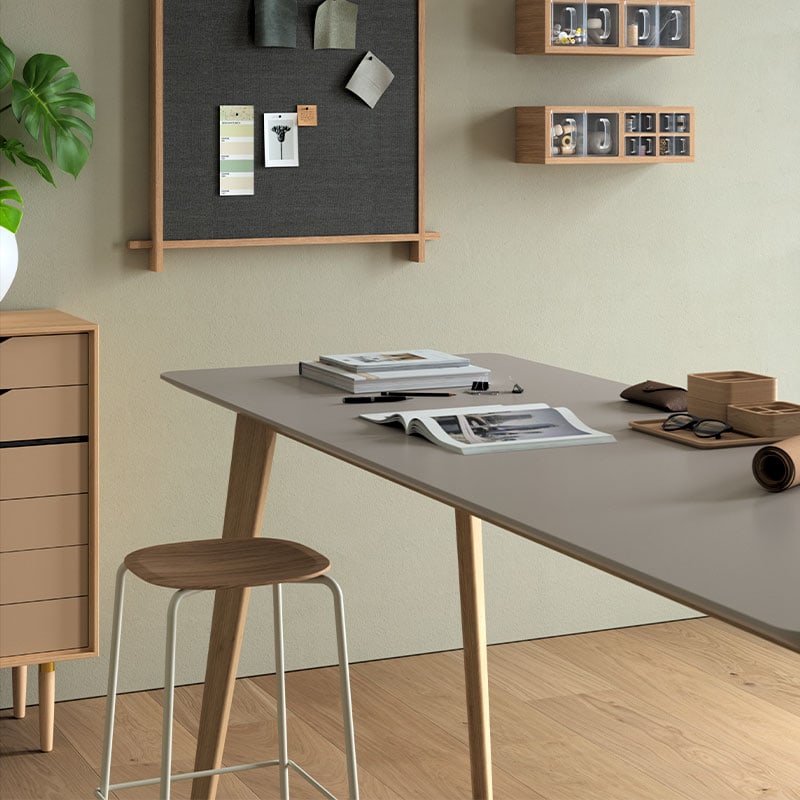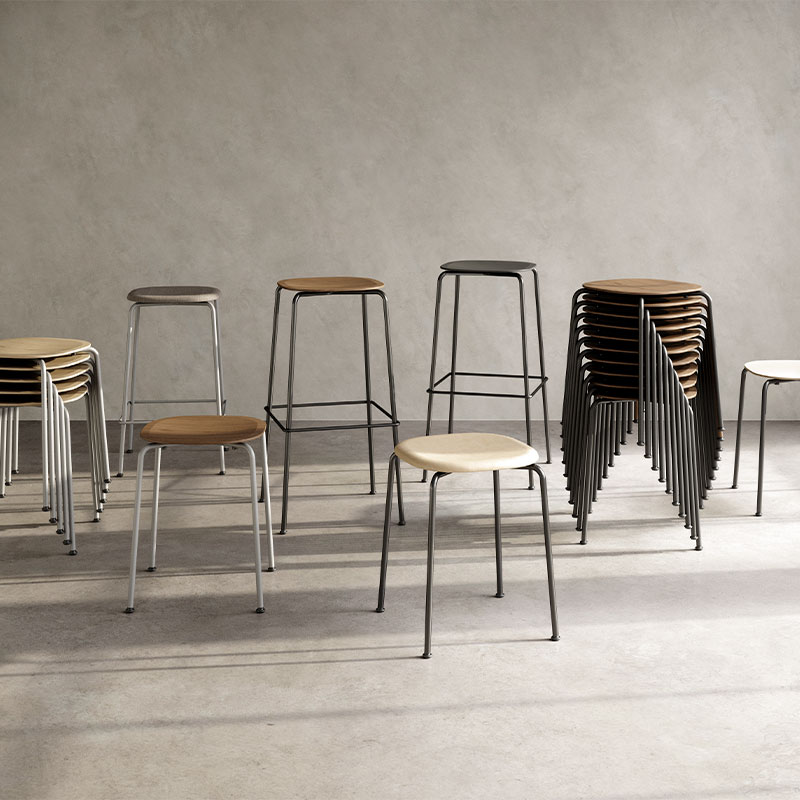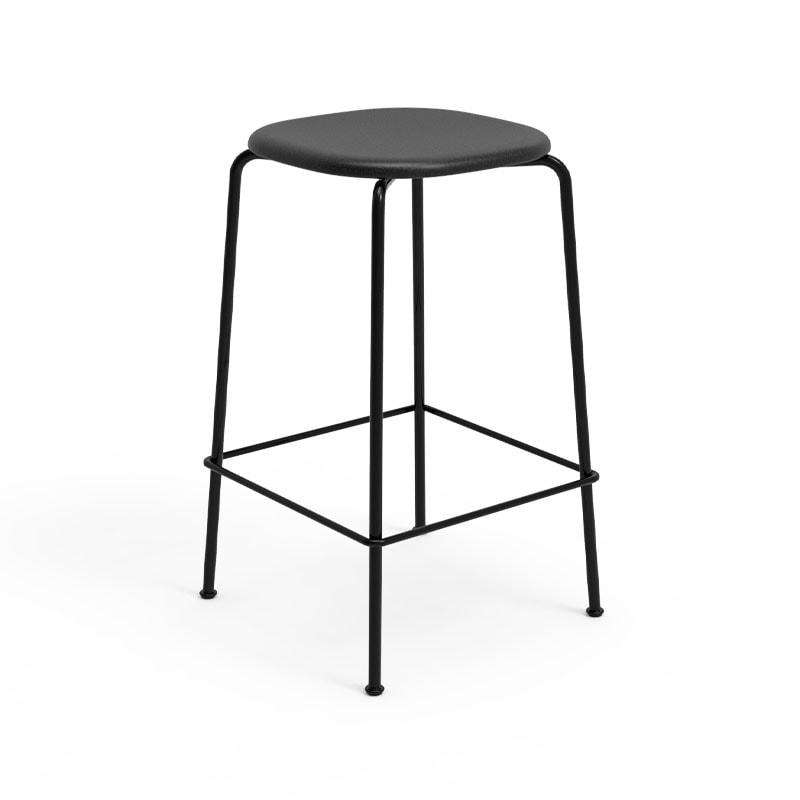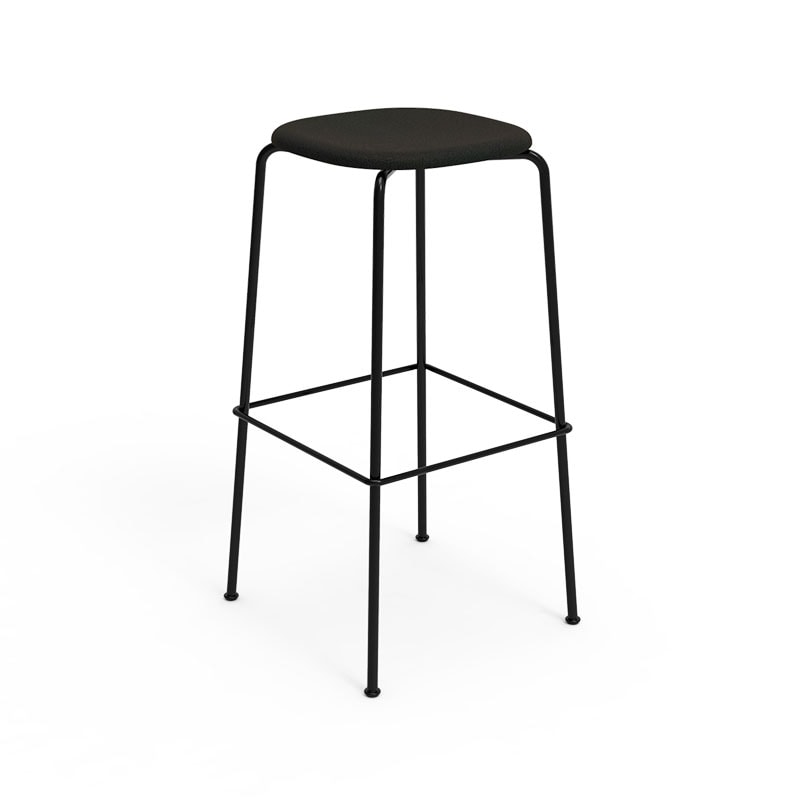 Bar stool with a organic shaped seat
Created with environmental consideration, Scope is a new wooden chair collection designed by Hans Thyge & Co. The barstools are FSC® certified and feature a beautifully organic shaped seat combined with a tubular metal structure. The grains of the veneer surface give Scope a light and natural expression and bring a warm, tactile feel to your spaces. The bar collection is available in 2 heights.
Scope was originally designed as part of Randers+Radius, which in June 2023 became an integrated part of Andersen Furniture.
Our license code is FSC® C179136.
Materials
Sizes
Downloads
SEAT / WOOD
Smoked lacquer oak veener
White matt lacquer oak veener
SEAT / UPHOLSTERED
Fabric gr.1 (Xtreme, Camira Fabrics)
Fabric gr.2 (Cura-Gabriel, Fame-Gabriel, Floyd-Kvadrat, Remix-Kvadrat, Repetto-Gabriel, Step Melange-Gabriel)
Fabric gr.3 (Canvas-Kvadrat, Capture-Gabriel, Illusion-Nevotex, Re-wool-Kvadrat)
Fabric gr.4 (Obika Leather+-Gabriel, Fiord 2-Kvadrat)
Fabric gr.5 (Comfort-Gabriel, Hallingdal-Kvadrat, Passport black leather-Nevotex, Steelcut trio-Kvadrat)
Fabric gr.6 (Vidar 3-Kvadrat, Dakar leather-Nevotex, Steelcut 2-Kvadrat)
L 40,5 × W 40,5 × H 65,5 cm - Footrest: 21cm
L 42 × W 42 × H 78 cm - Footrest: 34cm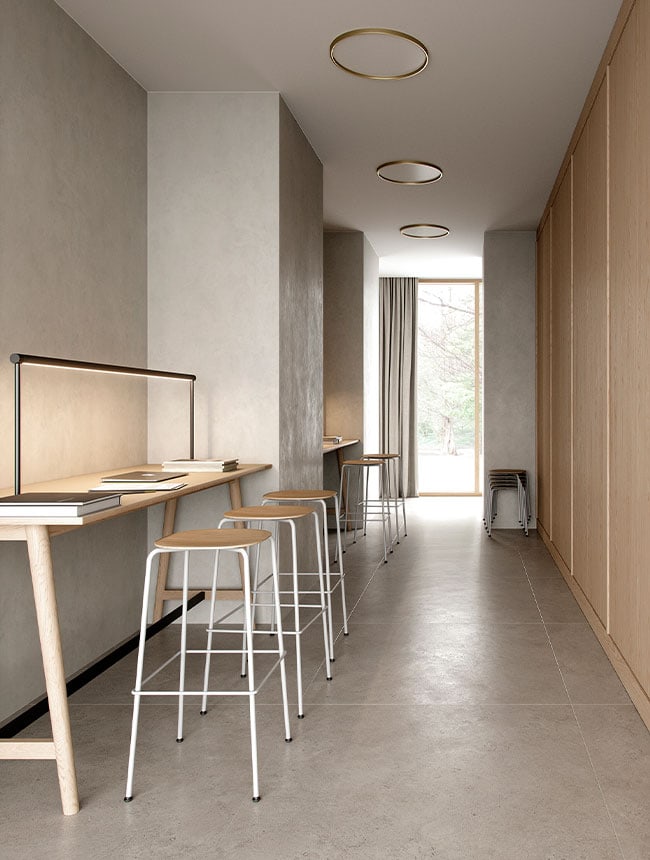 PRODUCT HIGHLIGHTS:
• Stethoscope 4 colours - Possibility for unique design
• Integrated felt pads – sound absorbing & protects
upholstery
• Scope chair can stack 10 psc. stools 20 psc.
• Seat and back available in 3 colours
• Upholstery on seat and back
• Frame available in 2 colours
• FSC certified oak
• Metal 50% recycled
• Manufactured in Denmark
• Approved L2 test (extreme use)