Simple and organic
Spinn is a new series of candleholders designed by Philip Bro. The Spinn candleholders are characterised by their beautiful curved details and organic shape. The candleholder is made of oak and comes in heights of 20 cm and 30 cm.
NB.
Never let candles burn completely as heat can damage the candle holder. We recommend that the light be blown out approx. 1 cm before the light is burnt down.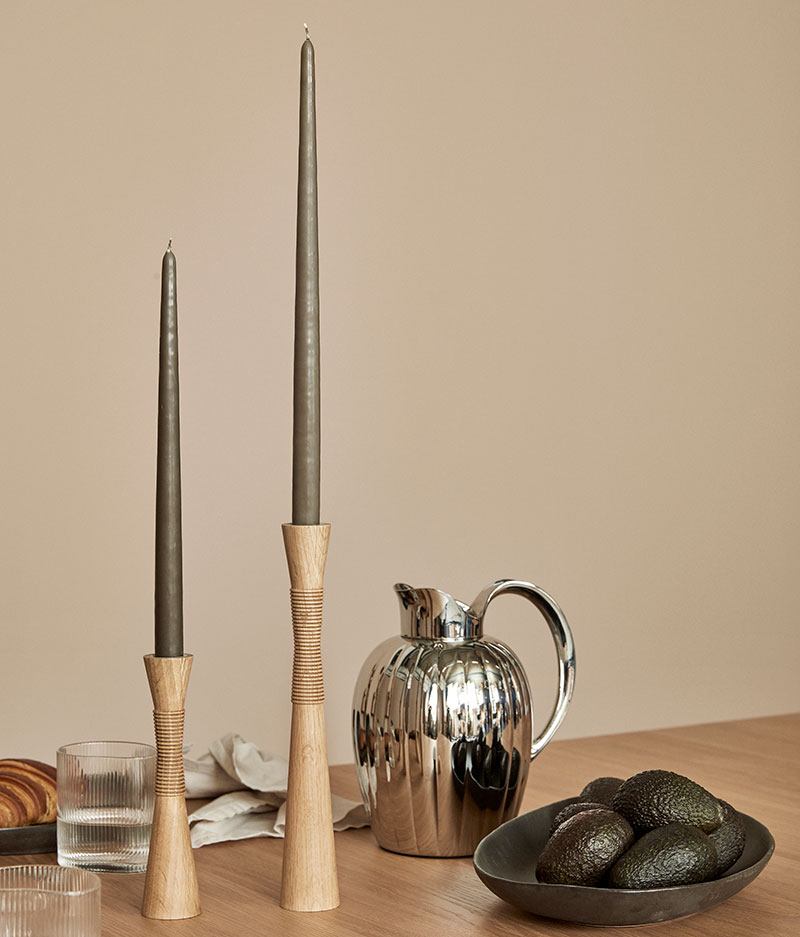 Materials and surfaces
Sizes
Downloads
Sizes
× × H20 cm - (Medium )
× × H30 cm - (Large)
Downloads
Mappen kunne ikke hentes. Prøv igen senere.