Decorative bird
Birdie is a Danish-designed wooden figure inspired by nature's bird life. The Birdie family consists of three members measuring 11 cm, 9 cm and 7.5 cm, respectively, in solid oak. The little bird completes the landscape and is entirely unique. The bird family has a twinkle in its eye and leaves room for diversity. Birdie can decorate a shelf, windowsill or the A-shelf from Andersen Design.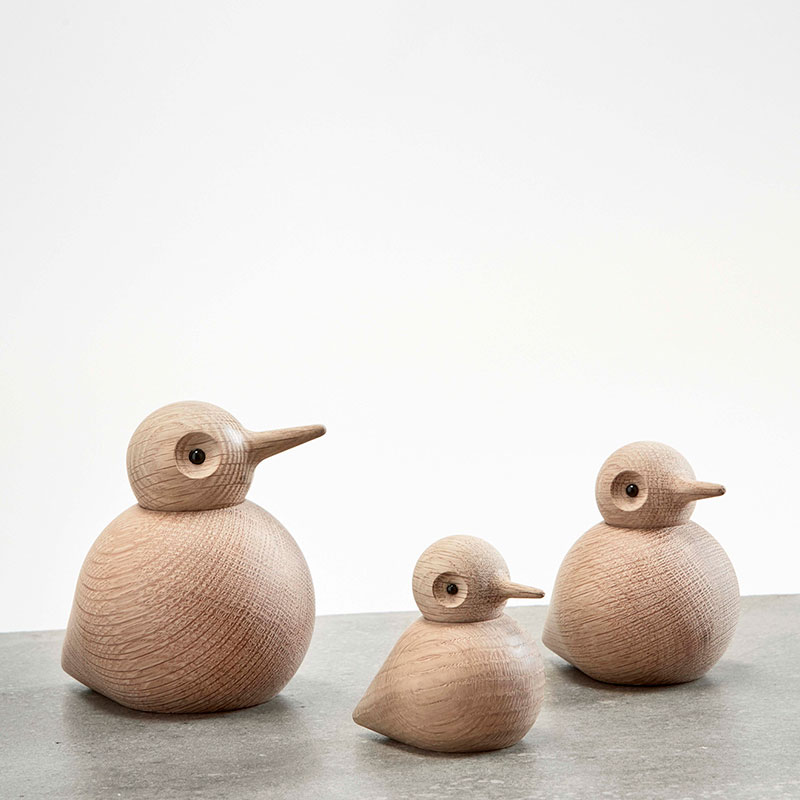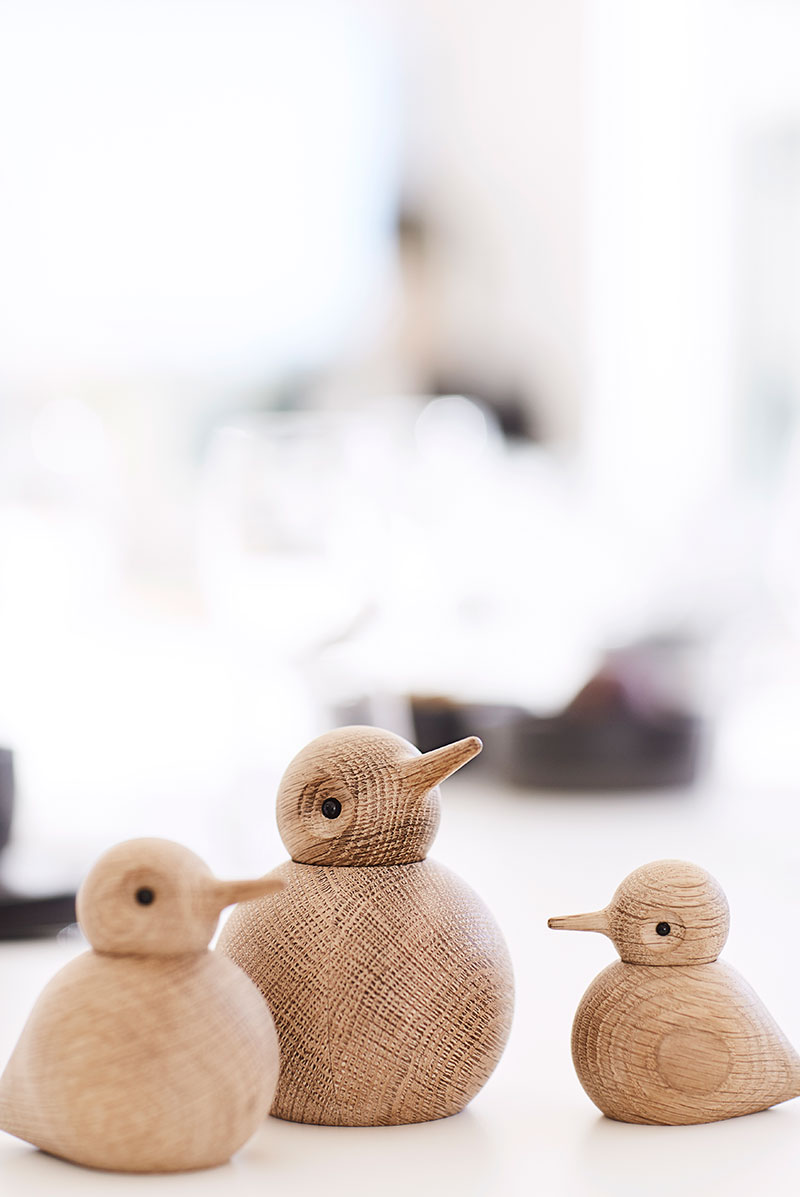 Materials and surfaces
Sizes
Downloads
Sizes
5,7 × 5,7 × H7,5 cm - (Small)
7 × 7 × H9 cm - (Medium)
9 × 9 × H11 cm - (Large)
Downloads
Mappen kunne ikke hentes. Prøv igen senere.