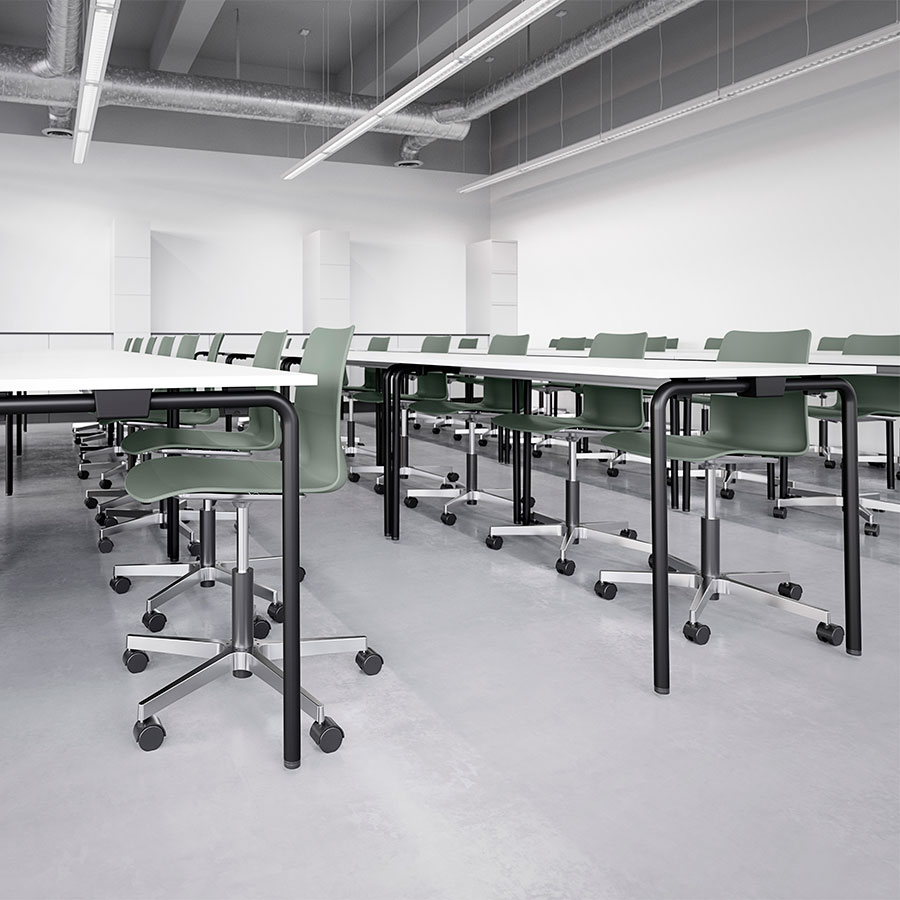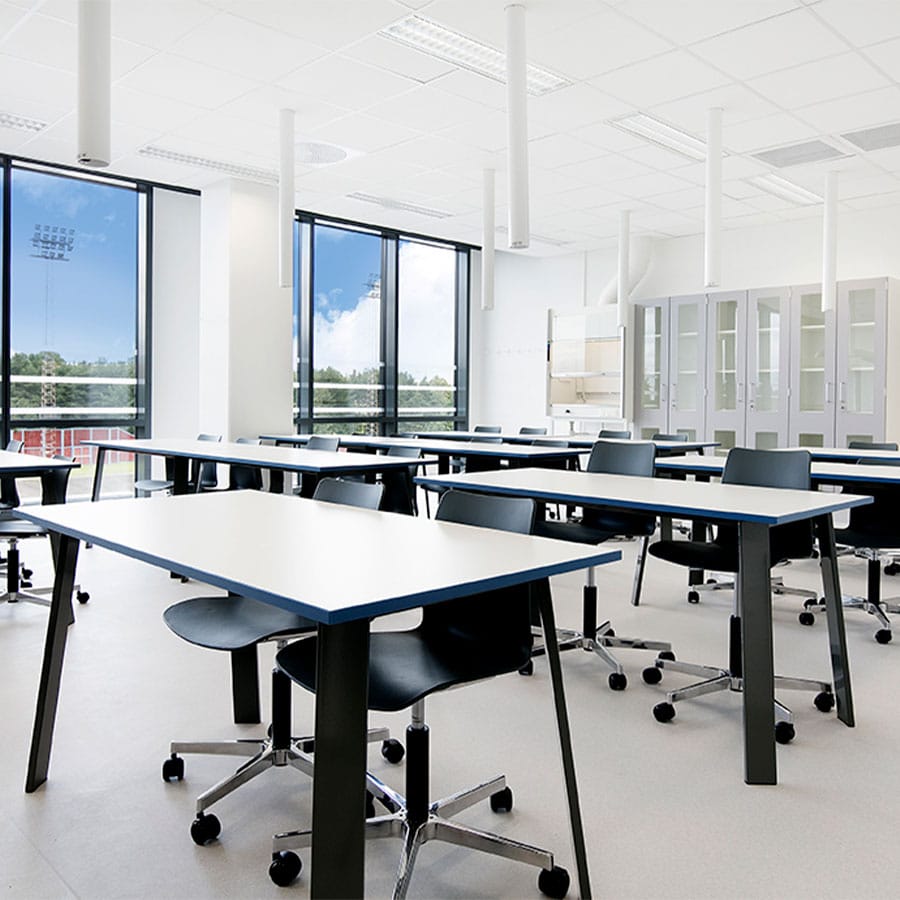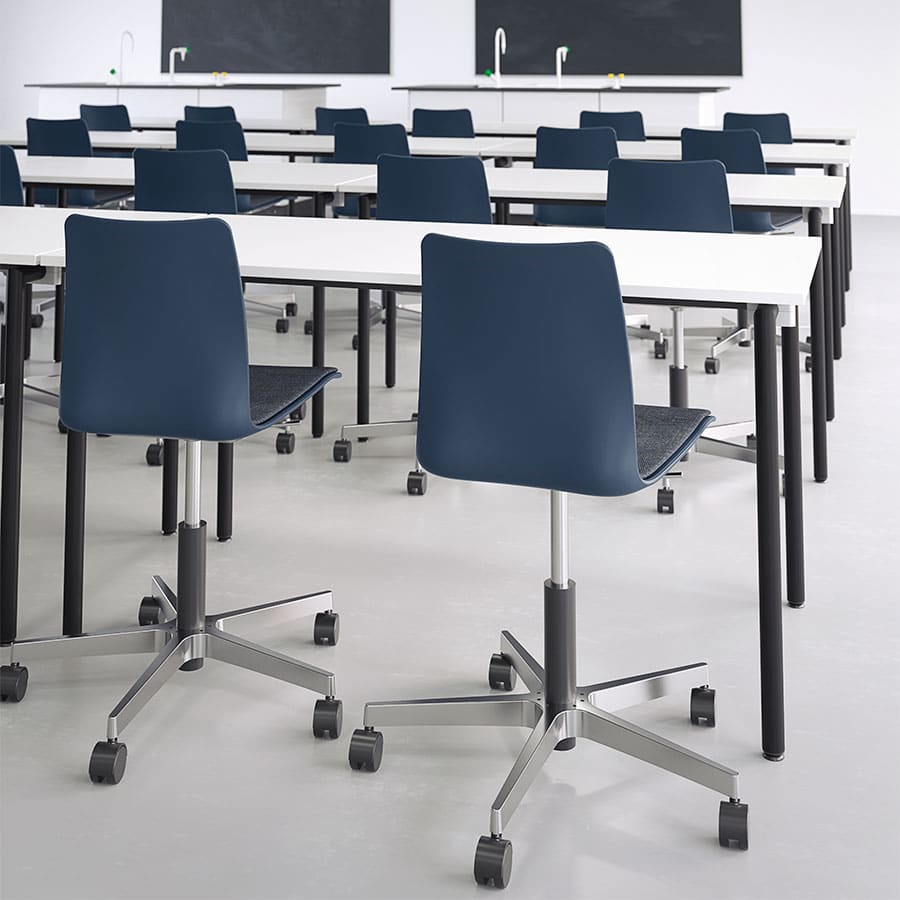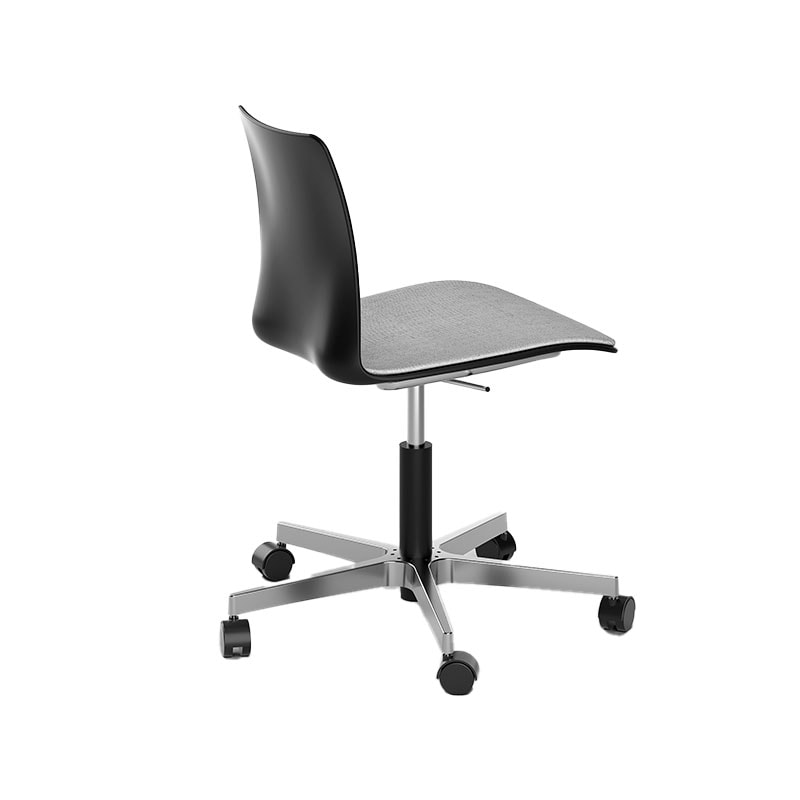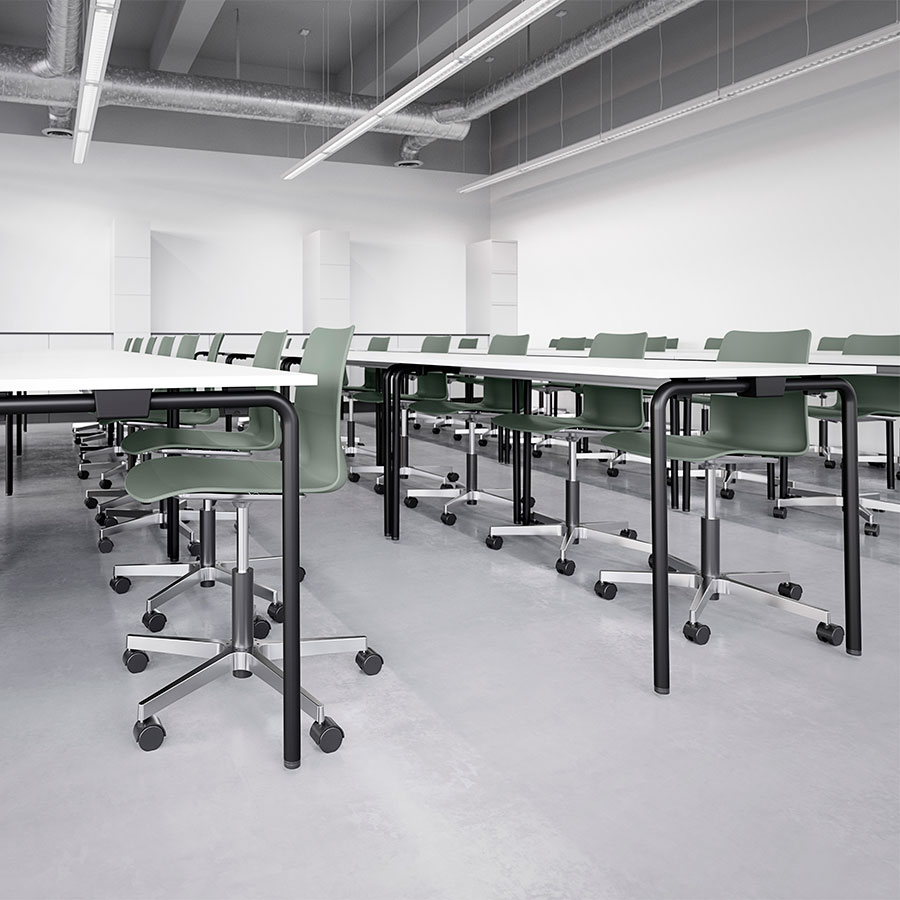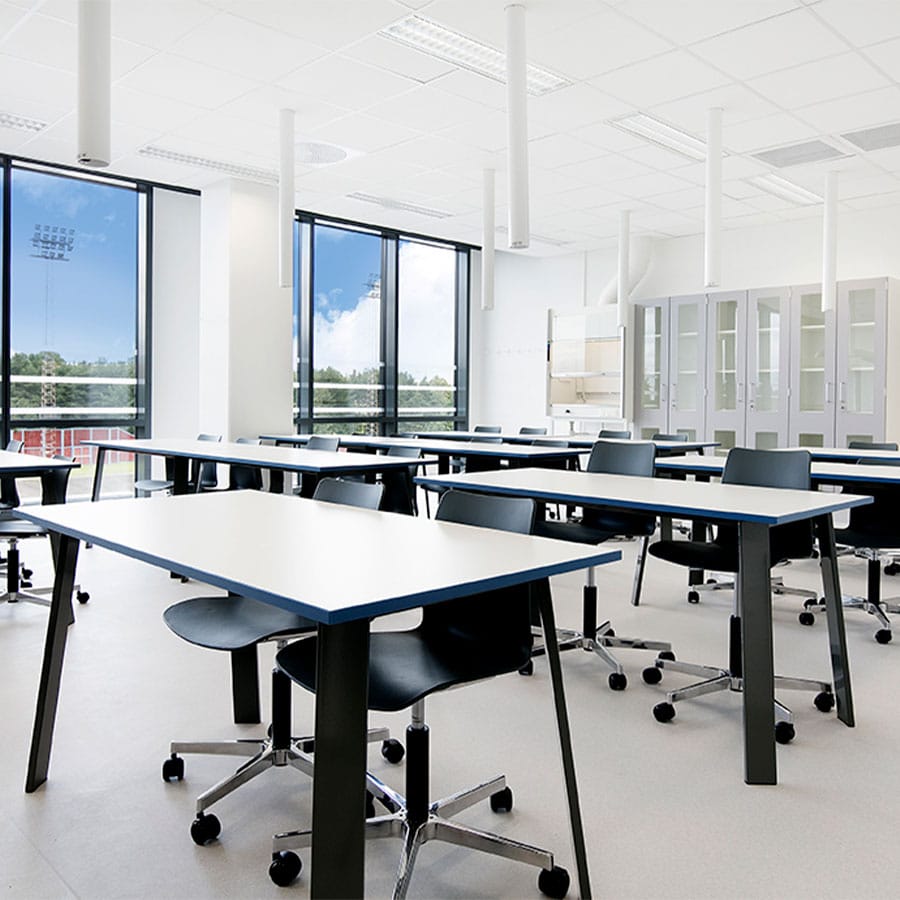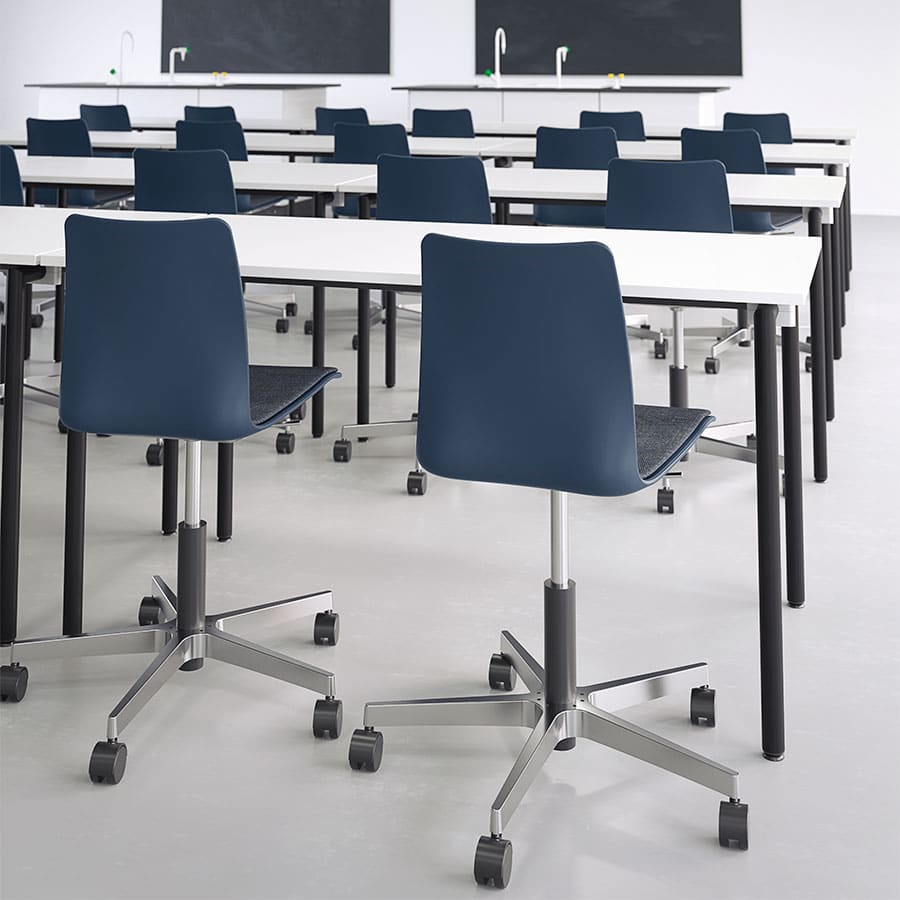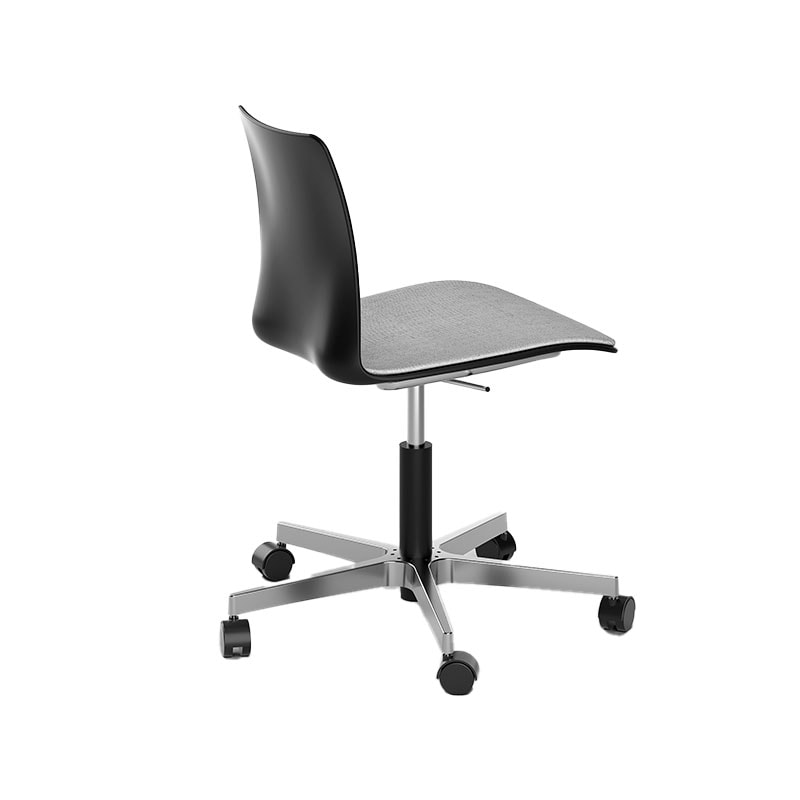 MOOD LEARN
Mood Learn has a feminine and light expression and built-in ergonomics that ooze comfort when sitting. The dotted surface texture on the seat shell is not only decorative and gives the chair a stylish touch; it also reduces marks and prevents you from sliding off the seat.
The black seat-shell is made from 100 % upcycled PP plastic so you can design with consideration for the environment.
Mood was originally designed as part of Randers+Radius, which in June 2023 became an integrated part of Andersen Furniture.
Materials
Sizes
Downloads
SEAT, BACK / UPHOLSTERED
Fabric gr.1 (Xtreme, Camira Fabrics)
Fabric gr.2 (Cura-Gabriel, Fame-Gabriel, Floyd-Kvadrat, Remix-Kvadrat, Repetto-Gabriel, Step Melange-Gabriel)
Fabric gr.3 (Canvas-Kvadrat, Capture-Gabriel, Illusion-Nevotex, Re-wool-Kvadrat)
Fabric gr.4 (Obika Leather+-Gabriel, Fiord 2-Kvadrat)
Fabric gr.5 (Comfort-Gabriel, Hallingdal-Kvadrat, Passport black leather-Nevotex, Steelcut trio-Kvadrat)
Fabric gr.6 (Vidar 3-Kvadrat, Dakar leather-Nevotex, Steelcut 2-Kvadrat)
L 60 × W 60 × H 80 cm - Diameter foot: Ø62 + Seatheight:41-54cm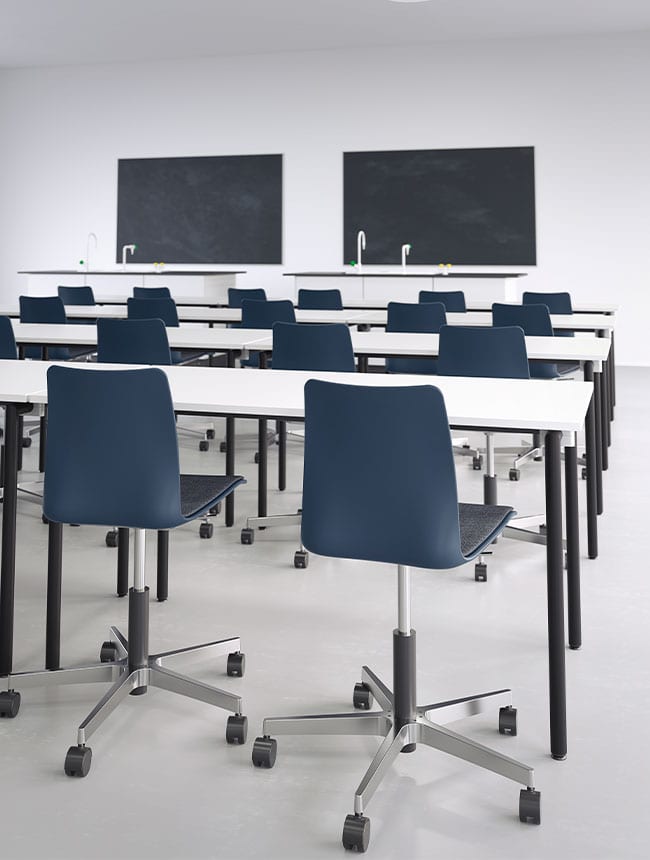 PRODUCT HIGHLIGHT
• 18 chairs certified with EU Ecolabel
• Black shells made from 100% recycled PP-plastic
• The metal frame is made from 45% steel
• Disposal: can easily be separated in each material
• The dotted texture reduces marks and has an anti-slippery effect
• Armchairs can hang on the edge of the table