Combined mirror and wardrobe rack
Multi Mirror is a combined mirror and clothes rack where the combination of elements gives a stylish, sculptural expression. The multifunctional solution can be used in many different interiors, and suits both classic and contemporary homes. Multi Mirror is wall-mounted and makes an elegant solution in both the hall and the bedroom - also in smaller rooms. The clothes rack is made from a beautiful combination of solid oak and black powder coated metal. Hangers for Multi Mirror in black powder coated metal are also available, elegantly reinforcing the timeless expression.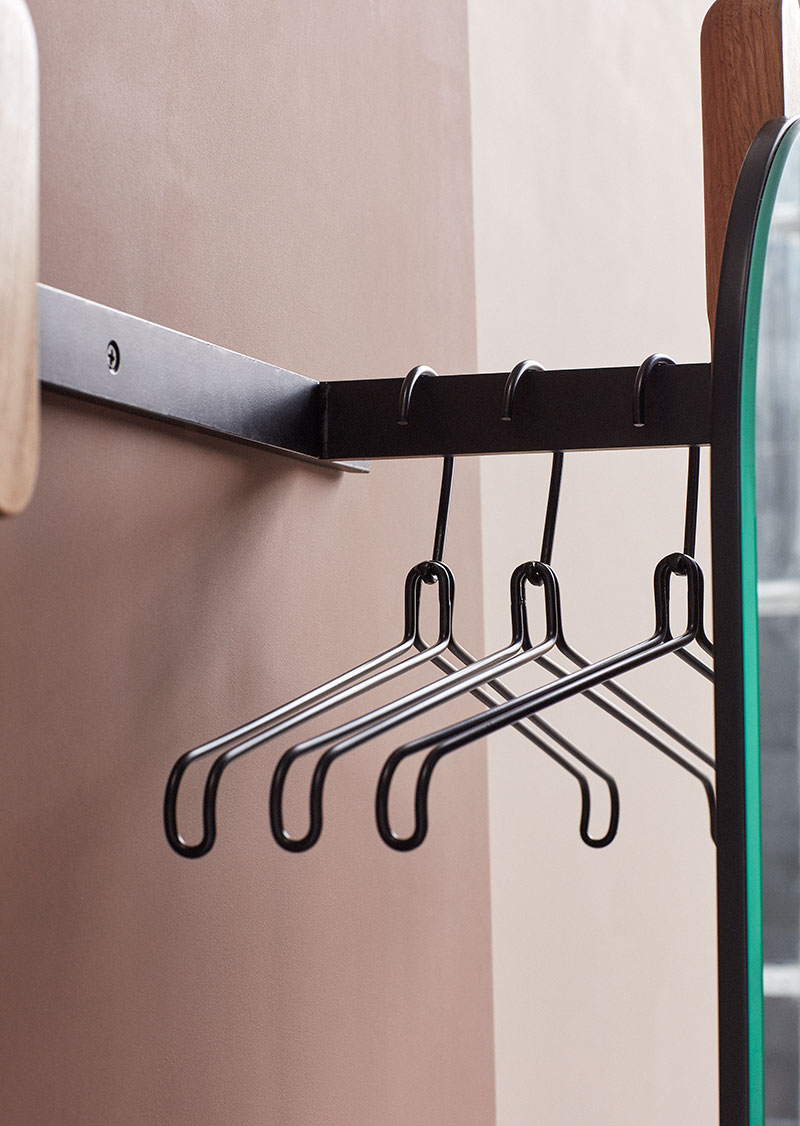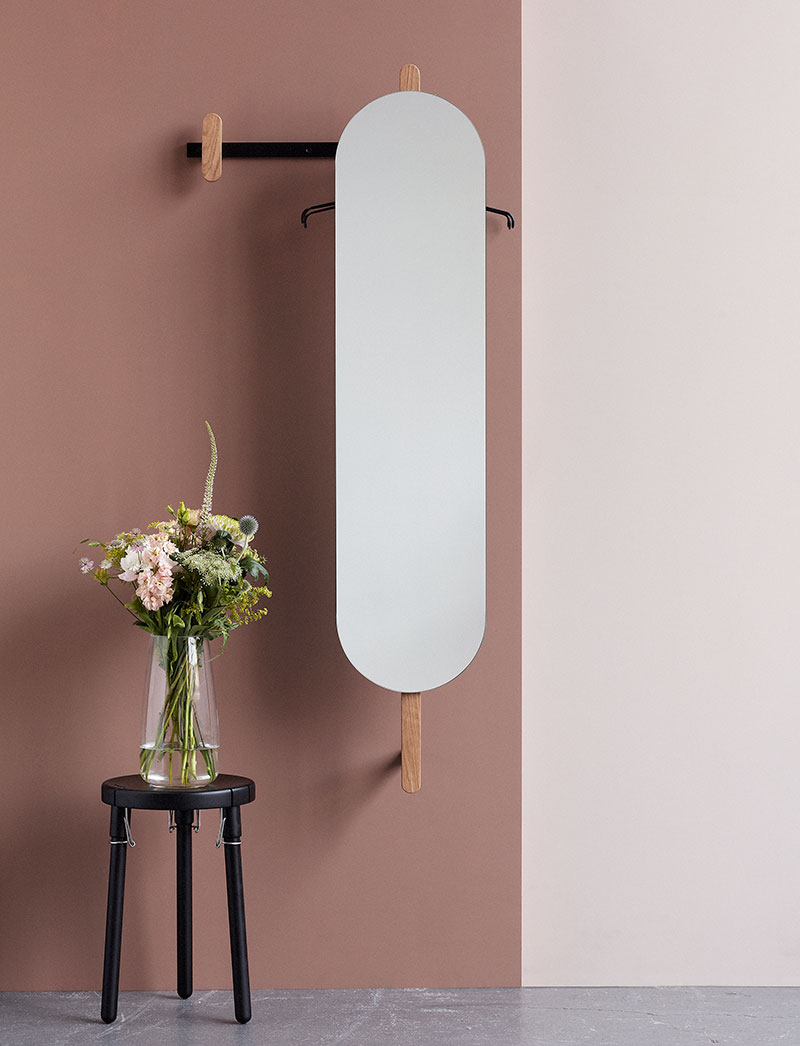 Materials and surfaces
Sizes
Downloads
Downloads
Mappen kunne ikke hentes. Prøv igen senere.