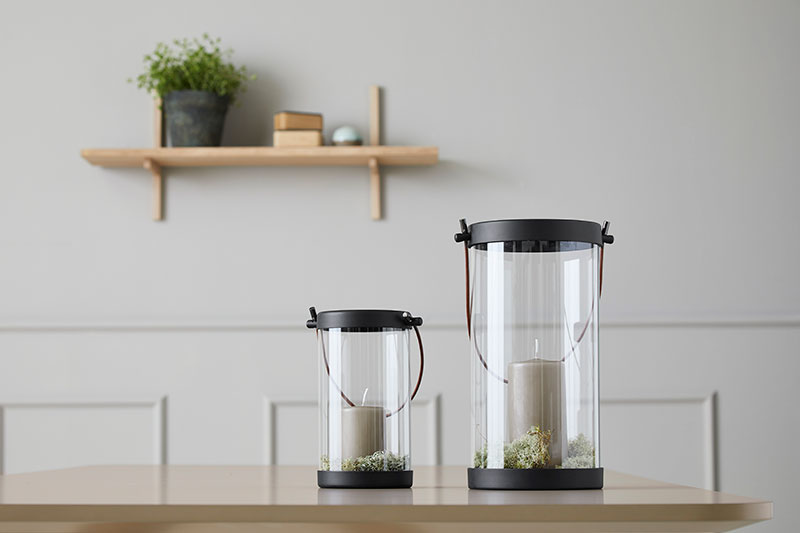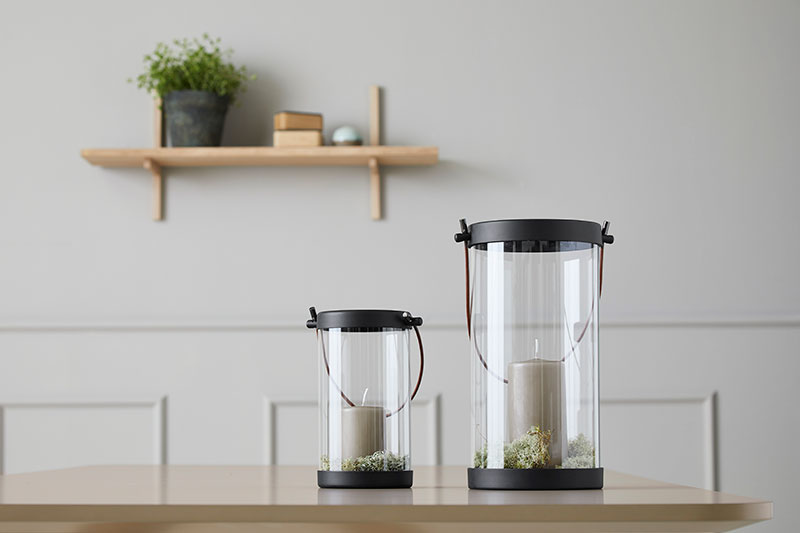 Create indoor coziness
The Pipe Lantern is the modern interpretation of the classic lantern.
The beautiful round indoor lanterns are made of glass and powder-coated black metal frame with a simple and elegant leather handle.
The simple black frame adds a beautiful contrast to the Scandinavian interior and gives the lantern a modern look.
Pipe lantern is designed of Rakel Villesen. Rakel has passion for sustainability and functional design, which shines through her designs. The Pipe lanterns is designed from this passion with simple look with a minimal use of materials.
This has resulted in a light and pure look in a timeless design.
Stylingtip:
Decorate the beautiful Pipe lanterns with moss and a block candle or Christmas lights and add a cozy atmosphere in the home.
Materials
Sizes
Downloads