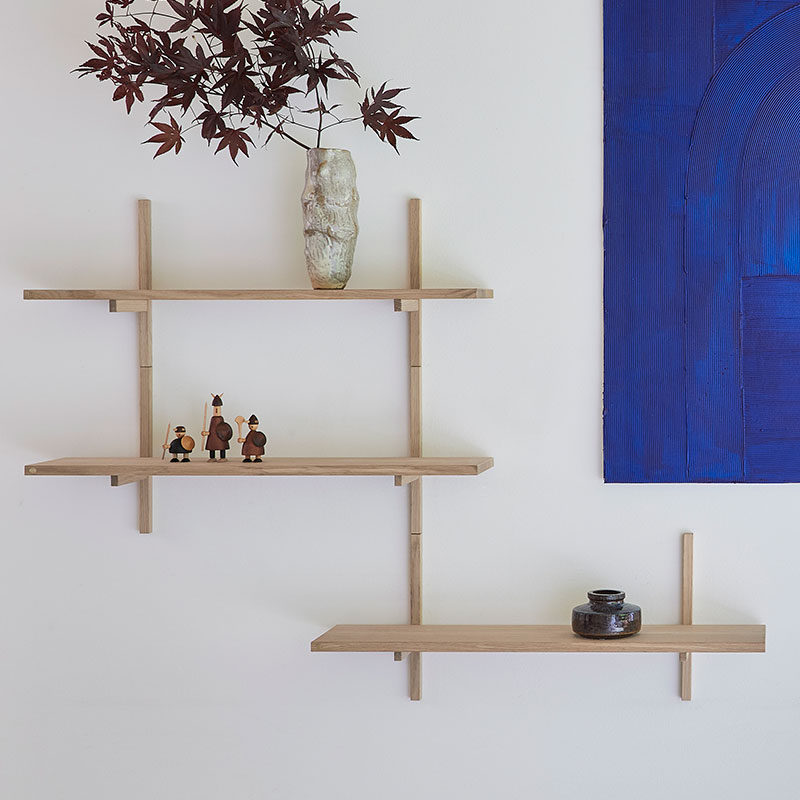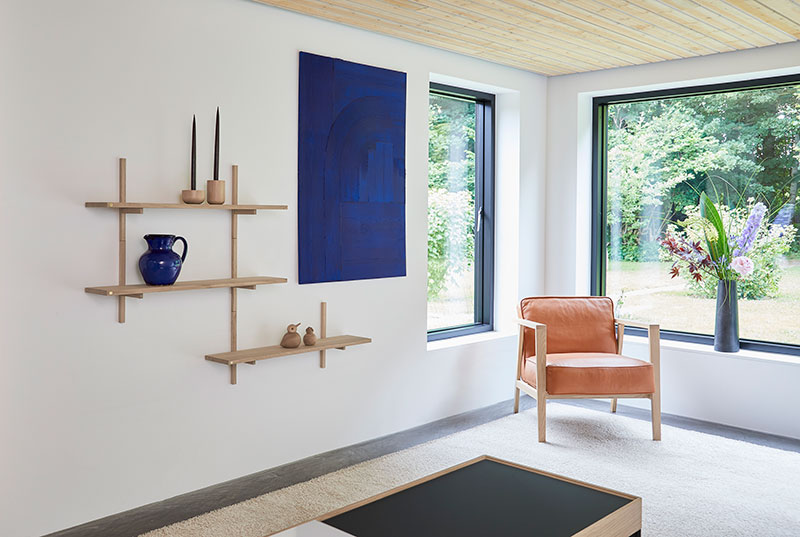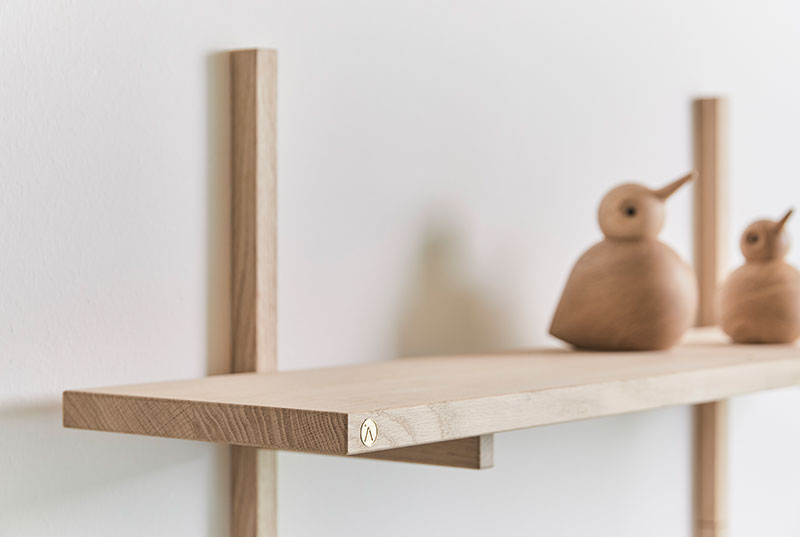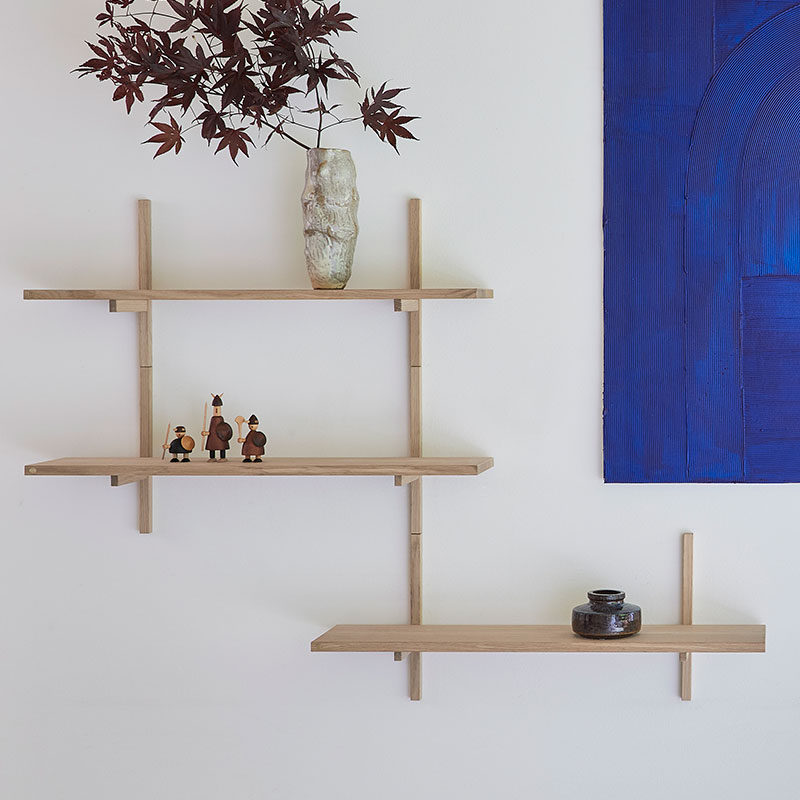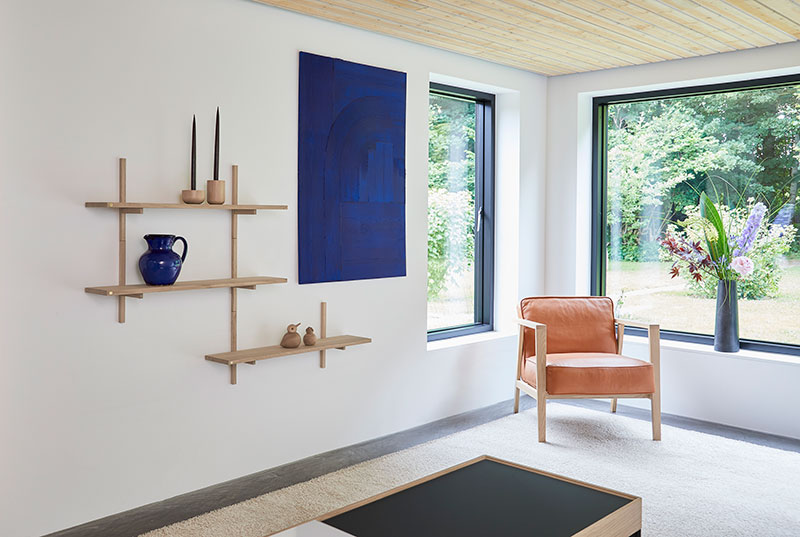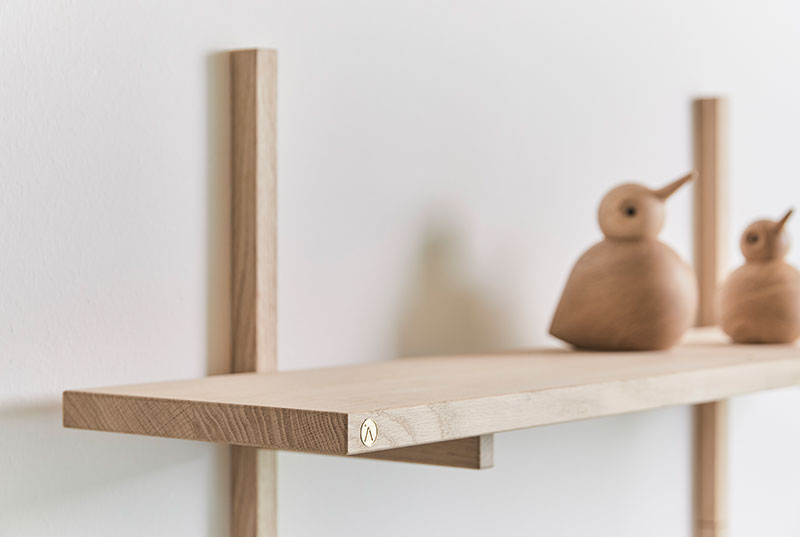 Simple and elegant
A Light Shelf is a decorative shelf with a minimalistic graphic expression.
The shelf is made so it can be used as a furniture on its own, but it can also be applied in a scalable system.
By placing more shelfs next to and above each other, you can build a light and elegant shelving system and thereby create your own unique wall.
The stylish shelf is made of solid oak and fits perfectly into any room, where it can contribute with a Nordic touch and warmth in the décor.
A Light Shelf is furthermore made with keyhole brackets on the back of the shelf brackets so that the screws cannot be seen.
Materials
Sizes
Downloads
L 21 × W 90 × H 35 cm
Recommended Retail Price: 999 DKK