Narrow storage
The S5 storage unit is a variant of the popular S3 unit - just narrower - so it can be used in areas where space is limited.
Like the other storage units from Andersen, the design of S5 is also based on good, traditional craftsmanship. The unit is made of solid wood with mortise and tenon joints, turned legs with brass rings and drawer frames, also in solid wood. The unit has a beautiful finish, and it is an exclusive and extremely elegant piece, which is also practical as it offers plenty of storage space.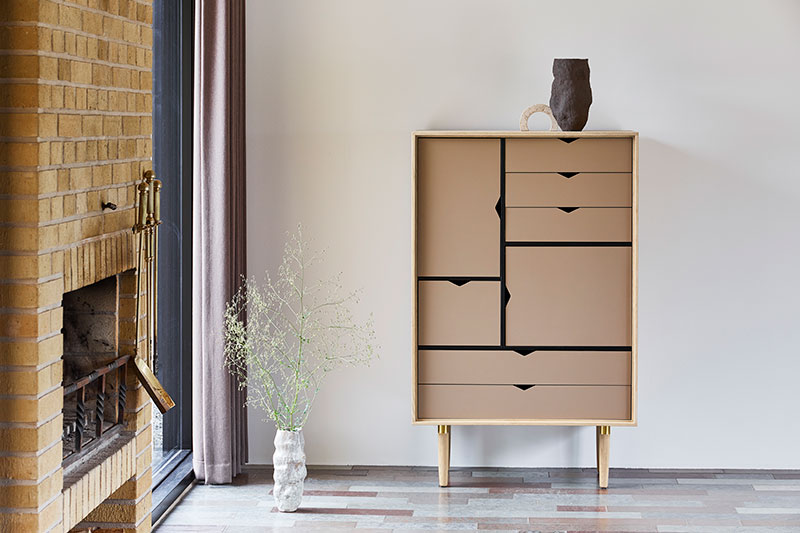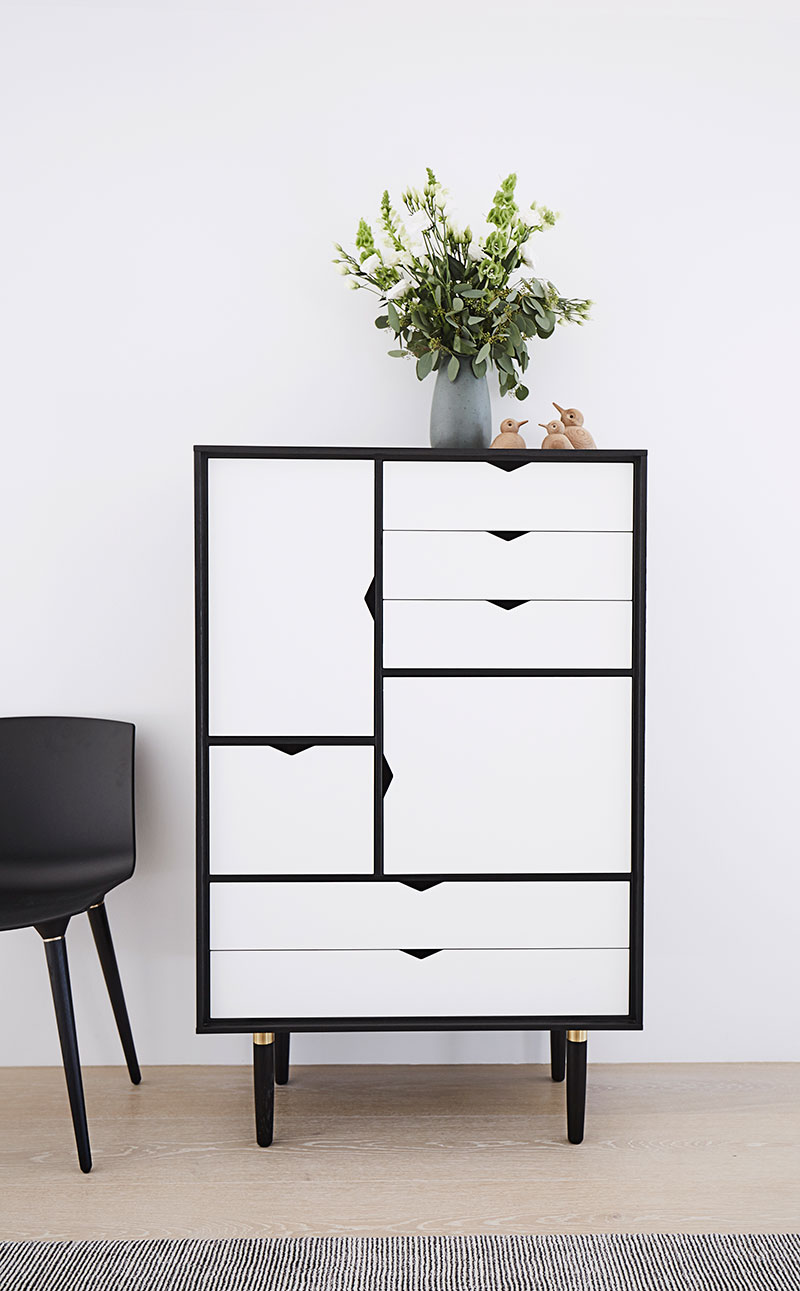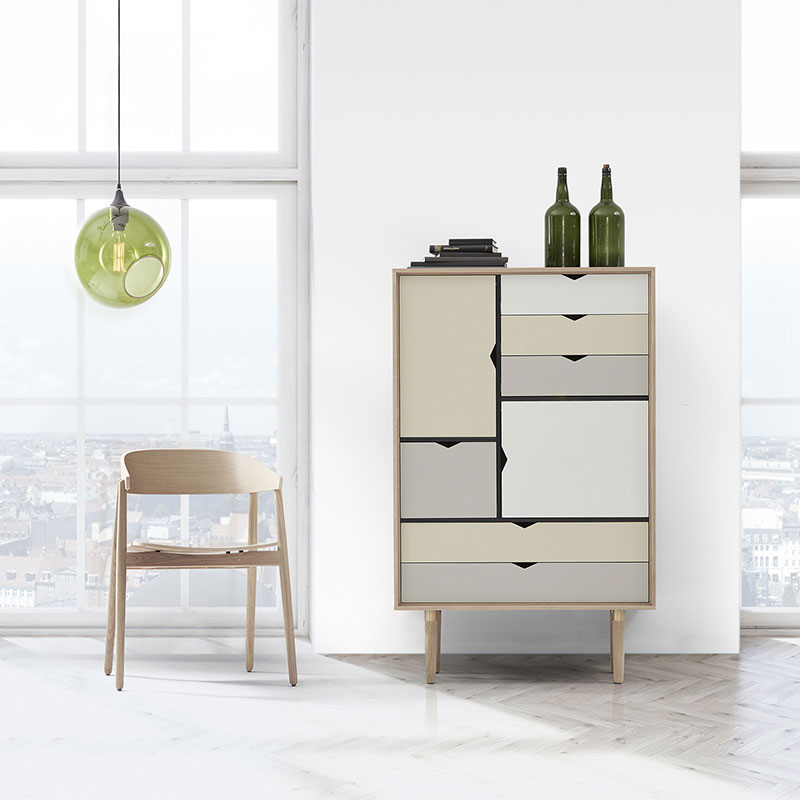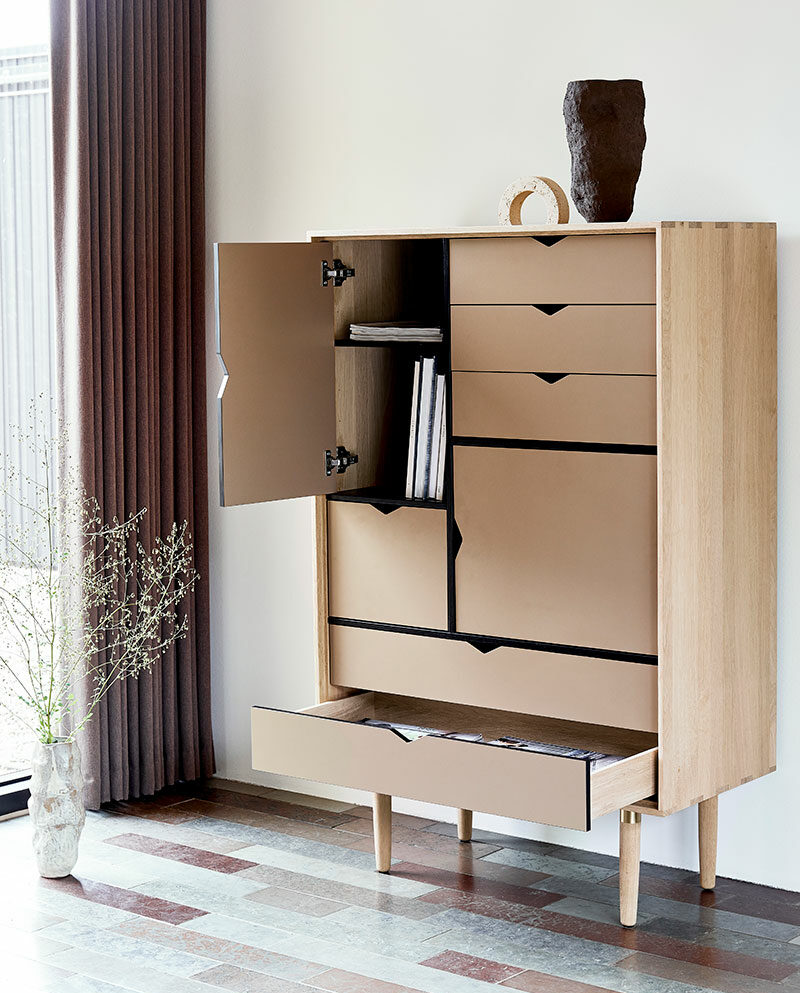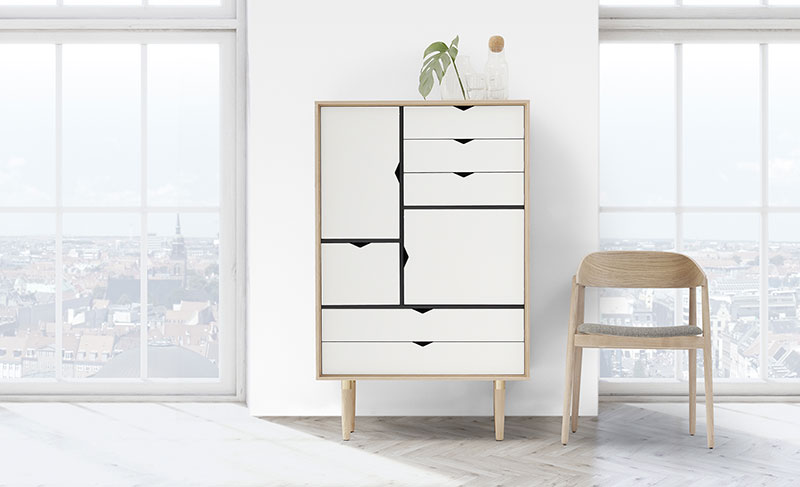 S5 Storage
S5 is available in solid oak and walnut or with a black carcass, and a choice of 4 different fronts:
Ocean Grey
Kashmir
Alpino
Multicolor (Silver, Pumice & Iron)
Materials and surfaces
Sizes
Downloads
Sizes
83 × 43 × H132 cm - (Incl. 1 shelf)
Downloads
Mappen kunne ikke hentes. Prøv igen senere.