News
We are proud to present our newst Andersen news which combines functionality and elegant, timeless designs created to last for many generations.  Multi Hooks and Key Cabinet are made of solid oak with a classic, clean expression in warm nuances.
The new Multi Hooks are designed by SaysWho and is a set of multifunctional hooks created with a modern and simple design. The Key Cabinet is an elegant cabinet for storage of keys designed by Louise Siig with a clean expression. They are suitable is most rooms where the oak adds warmth and color to the home.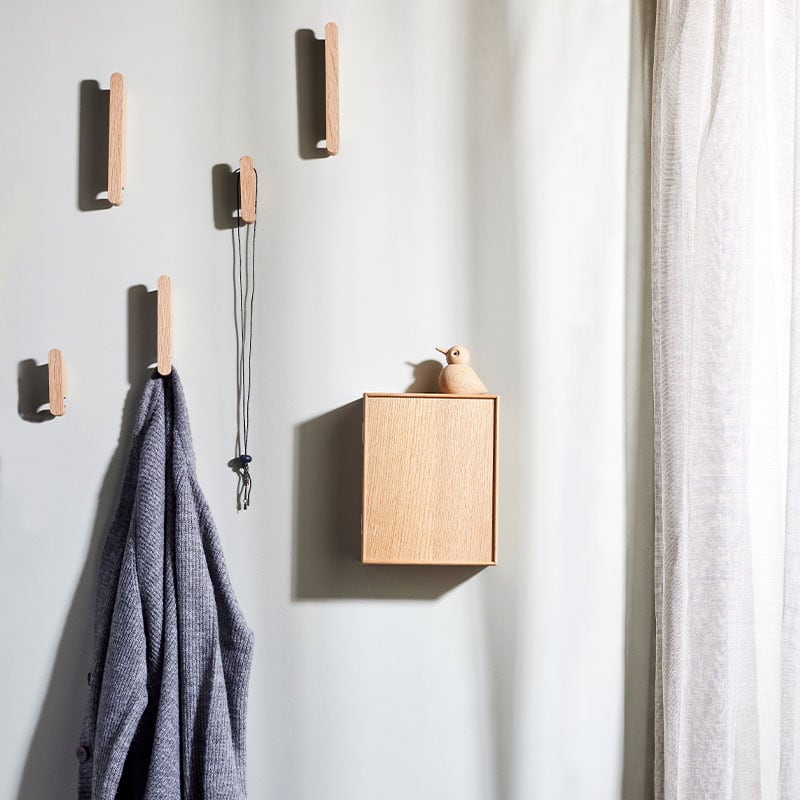 AN ELEGANT STORAGE FOR YOUR KEYS
The Key Cabinet from Andersen Furniture is an elegant oak cabinet for practical storage of keys and other small things like membership cards.
The Key Cabinet has simple lines that adds a classic and clean expression.
The cabinet has a discreet magnetic lock that makes it easy to open and close.
Inside you'll find six hooks to storage and hang your keys.
The white matt lacquer surface gives the wood a beautiful finish that also makes the surface resistant towards dirt.
The beautiful oak adds warmth and personality to the room.
Create a cozy and practical hall with the new key cabinet.
KEY CABINET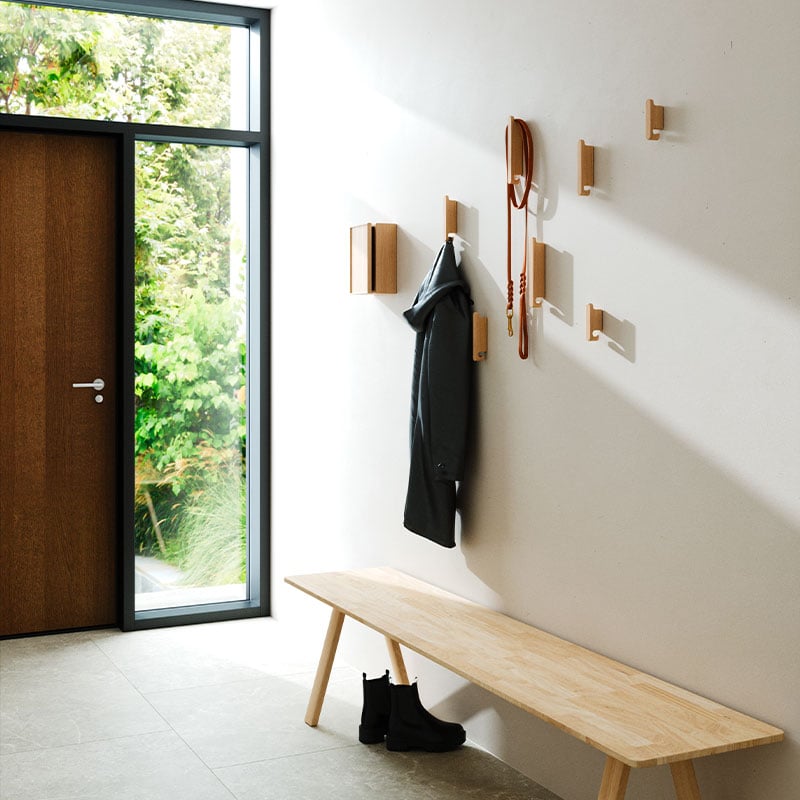 PRACTICAL HOOKS
Multi Hooks from Andersen Furniture is a set of multifunctional hooks in solid oak.
Multi Hooks is designed by the Danish design duo Says Who, who have focused on creating a hook that has multiple uses. With Multi Hooks, you have both the option of hanging your jacket or bag at the top and at the bottom of the hook. It fits in perfectly with the trend of small living, where you need more storage or functions in a few square meters.
Multi Hooks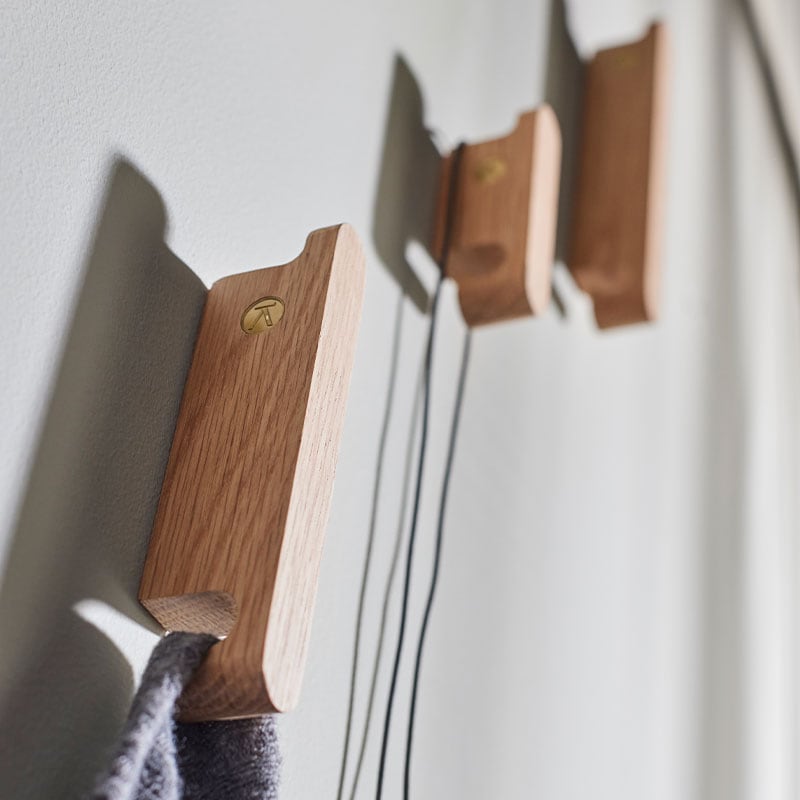 FLOW rug
The Flow rug is designed by Rakel Villesen, who wanted to create a design that had movement and life. Through the beautiful and simple coloured lines, Rakel has managed to create a lightness in the design that plays with the idea of movement while also adding a modern touch to a room with its warm colours and dark contrasts. The colours have been carefully selected based on a dual desire to create contrasts and add colour to the Scandinavian home. And the colour composition has also been carefully selected to complement the light oak in Andersen Furniture's existing furniture range.
Flow rug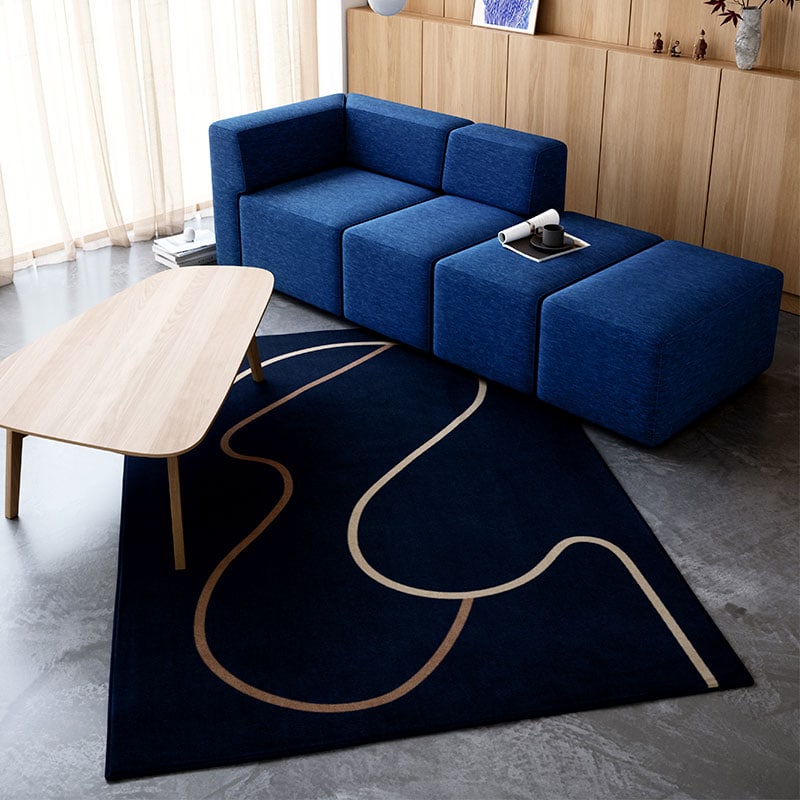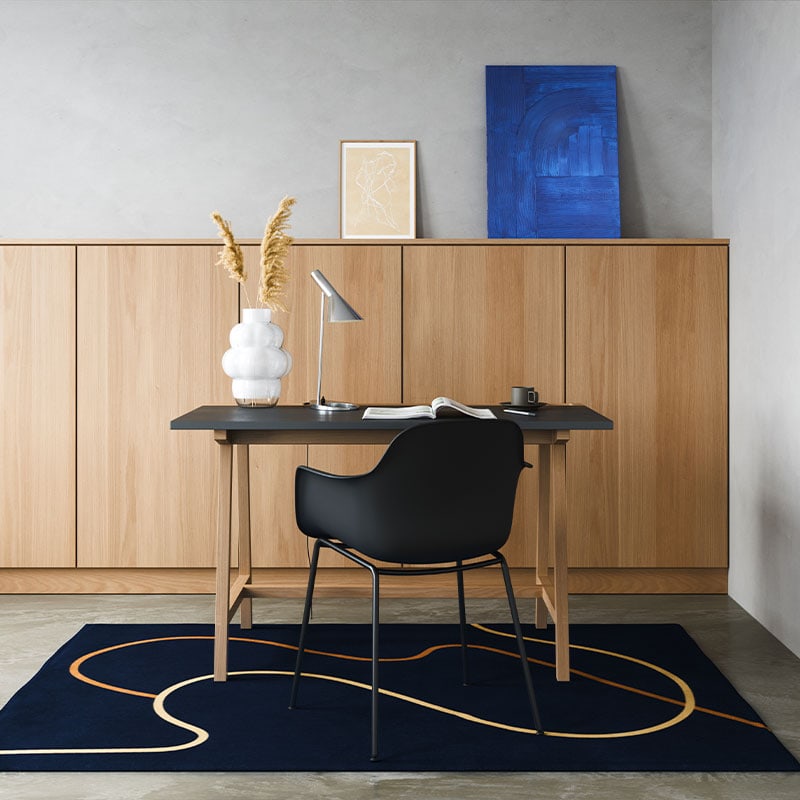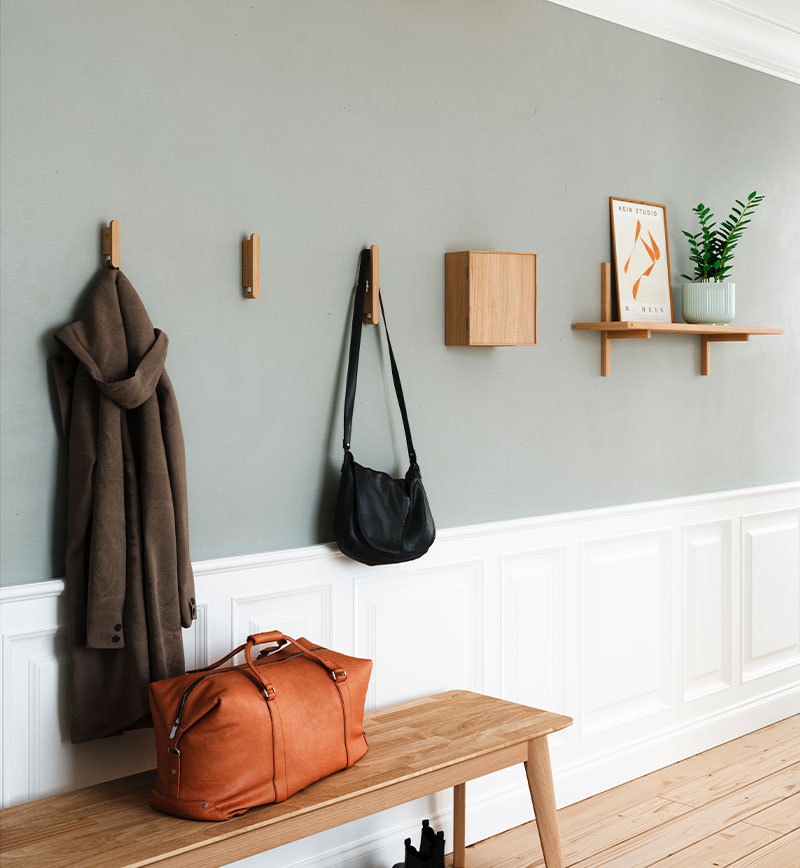 Read more about the news in our press release
Explore and see all our news in the press release here
Press releases