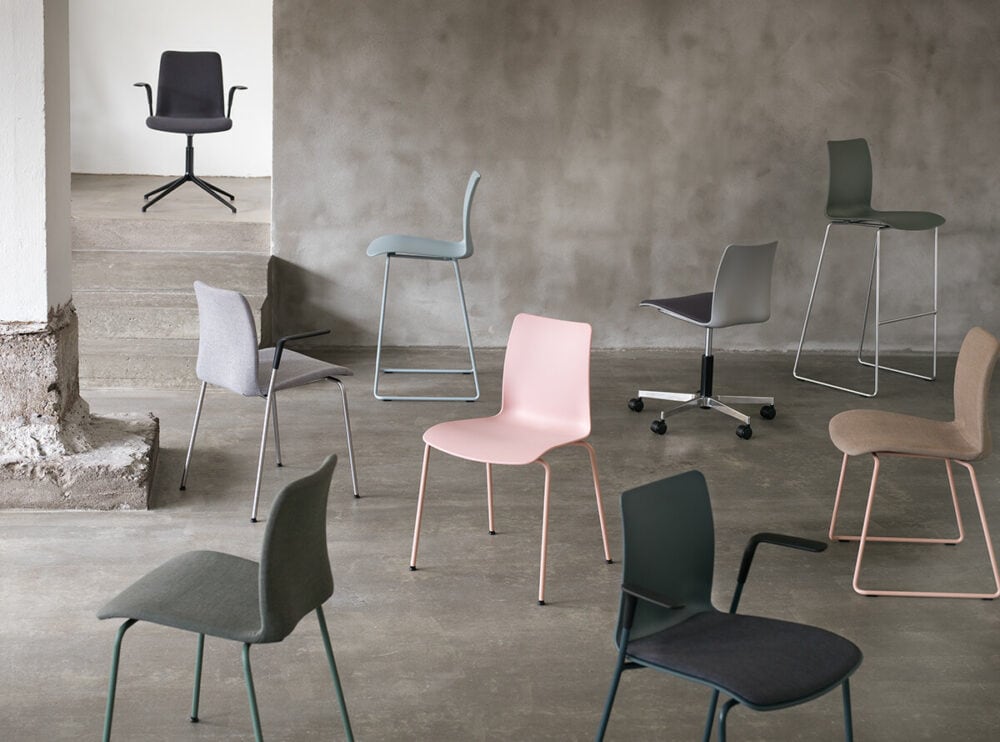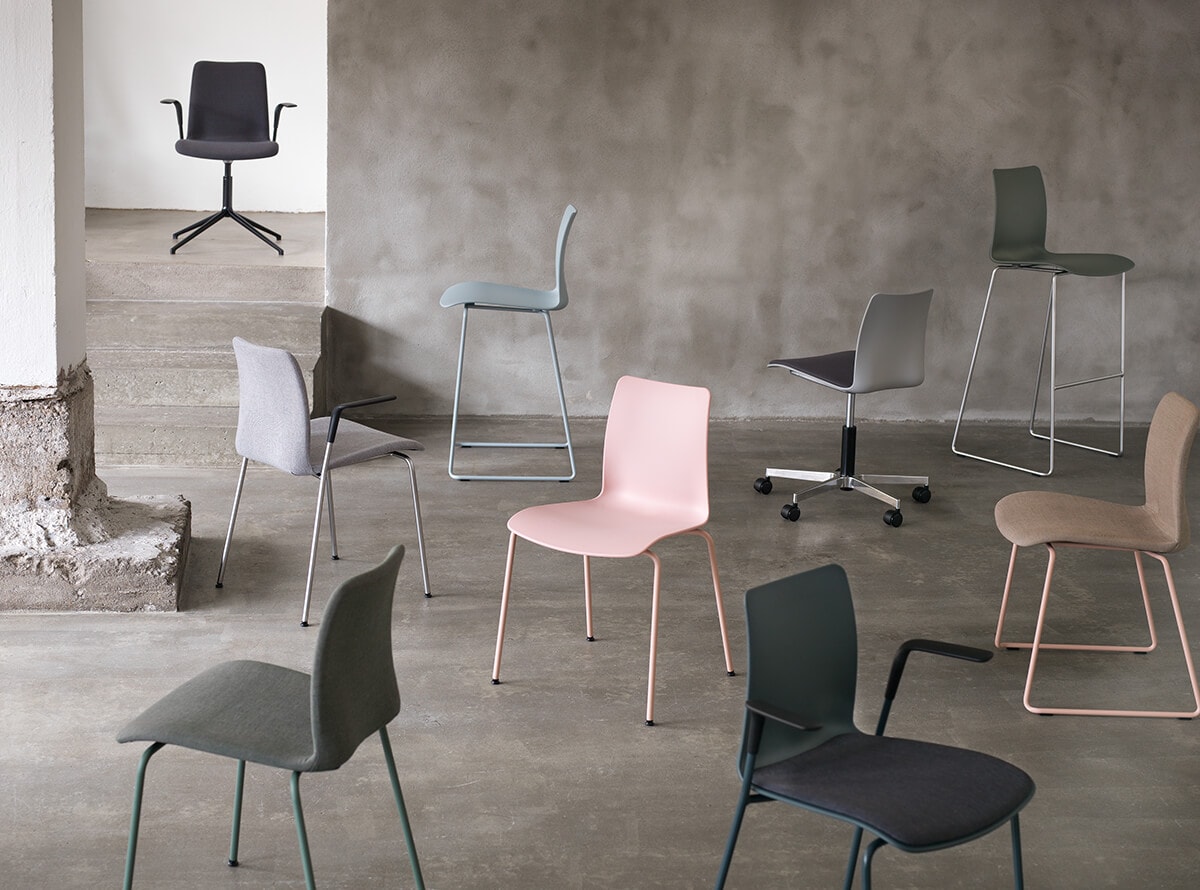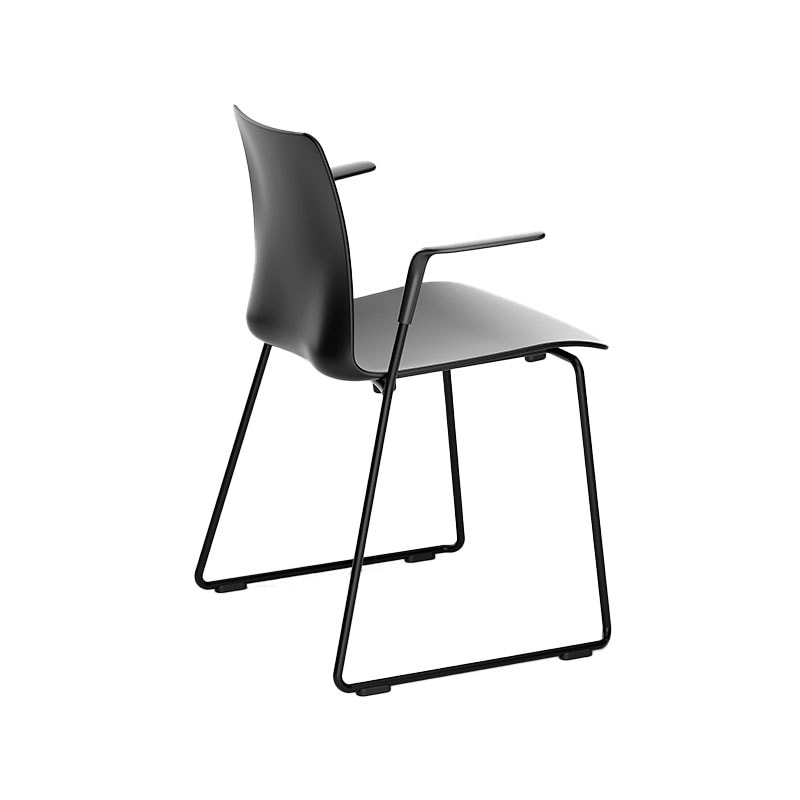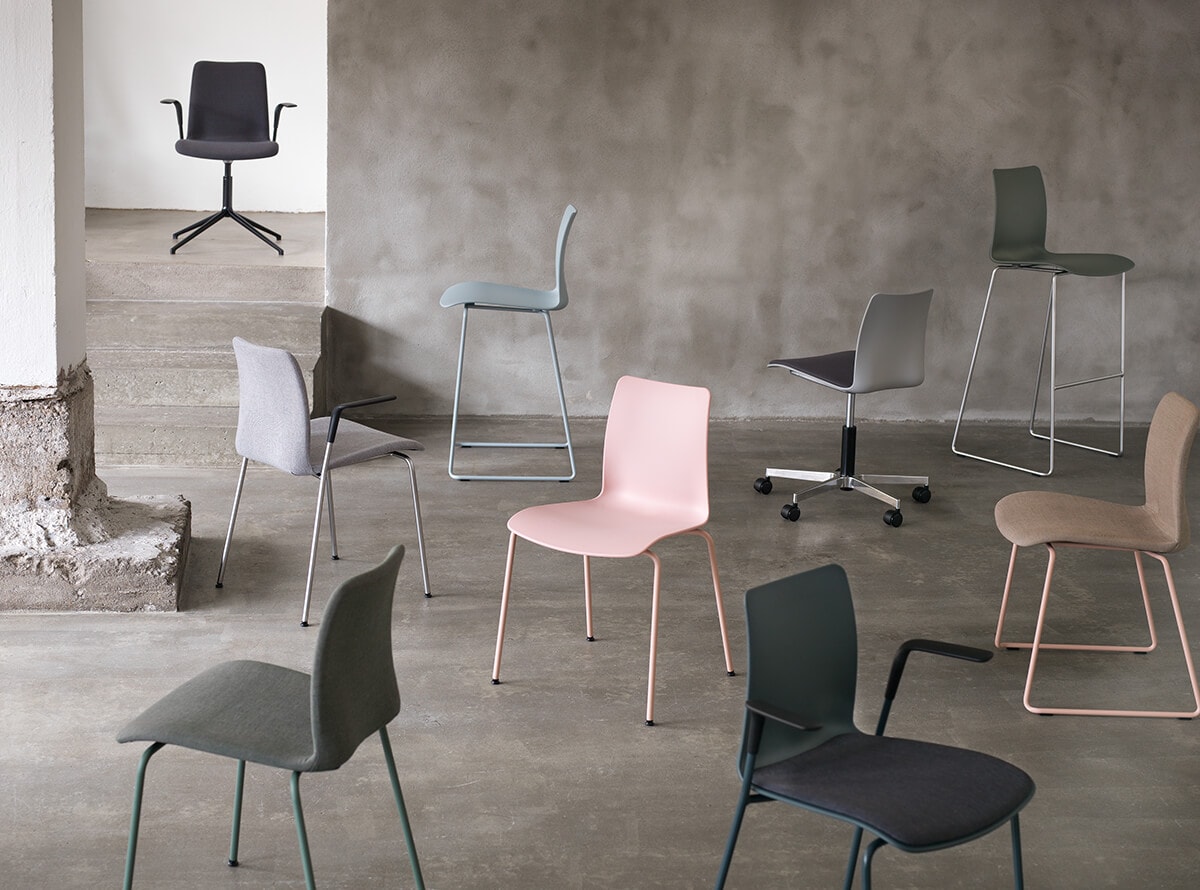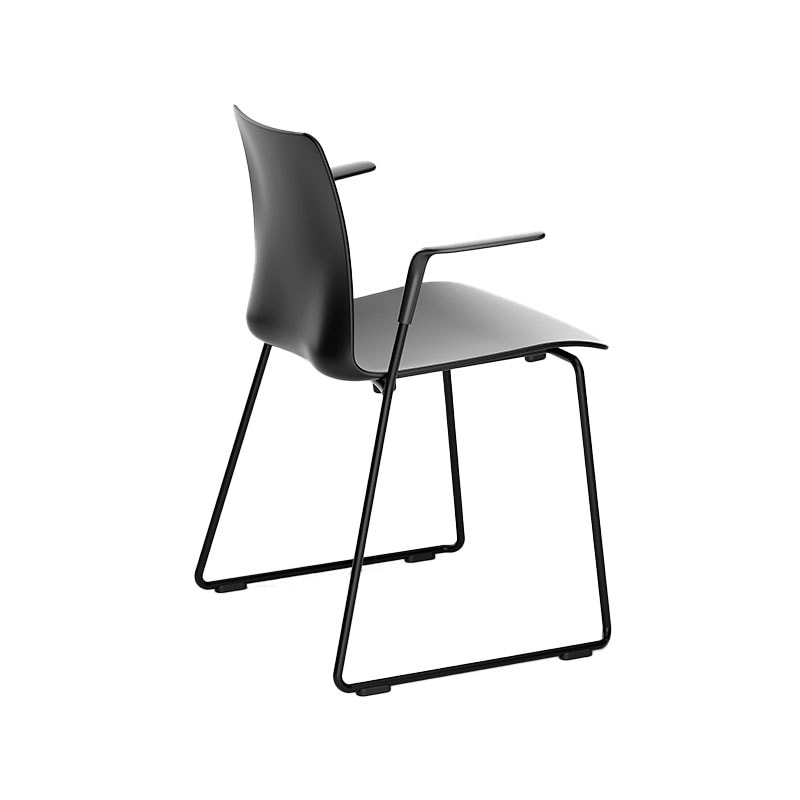 Mood tube armchair
Mood is a versatile chair. It combines tactile surfaces with aesthetics and function in the most beautiful way, and allows you to create the right atmosphere and the right environment for your surroundings.
18 Mood chairs are certified with the EU Ecolabel. This certificate is your guarantee that every single part, right from seat and frame to glue, fabric, foam and screws have been tested and approved to meet the most stringent environmental requirements.
The Mood chair collection helps you to create the right atmosphere and the right environment for your surroundings. The beautifully shaped seat shell plays on subtle references to the human body, and respects the shapes of its occupant. Mood100% - a Mood chair with an upcycled shell. The shell is made from 100% upcycled plastic waste from the European car industry e.g. dashboards and door panels.
Mood was originally designed as part of Randers+Radius, which in June 2023 became an integrated part of Andersen Furniture.
Materials
Sizes
Downloads
SEAT / UPHOLSTERED
Fabric gr.1 (Xtreme, Camira Fabrics)
Fabric gr.2 (Cura-Gabriel, Fame-Gabriel, Floyd-Kvadrat, Remix-Kvadrat, Repetto-Gabriel, Step Melange-Gabriel)
Fabric gr.3 (Canvas-Kvadrat, Capture-Gabriel, Illusion-Nevotex, Re-wool-Kvadrat)
Fabric gr.4 (Obika Leather+-Gabriel, Fiord 2-Kvadrat)
Fabric gr.5 (Comfort-Gabriel, Hallingdal-Kvadrat, Passport black leather-Nevotex, Steelcut trio-Kvadrat)
Fabric gr.6 (Vidar 3-Kvadrat, Dakar leather-Nevotex, Steelcut 2-Kvadrat)
L 52 × W 57,5 × H 80 cm - Seatheight: 47CM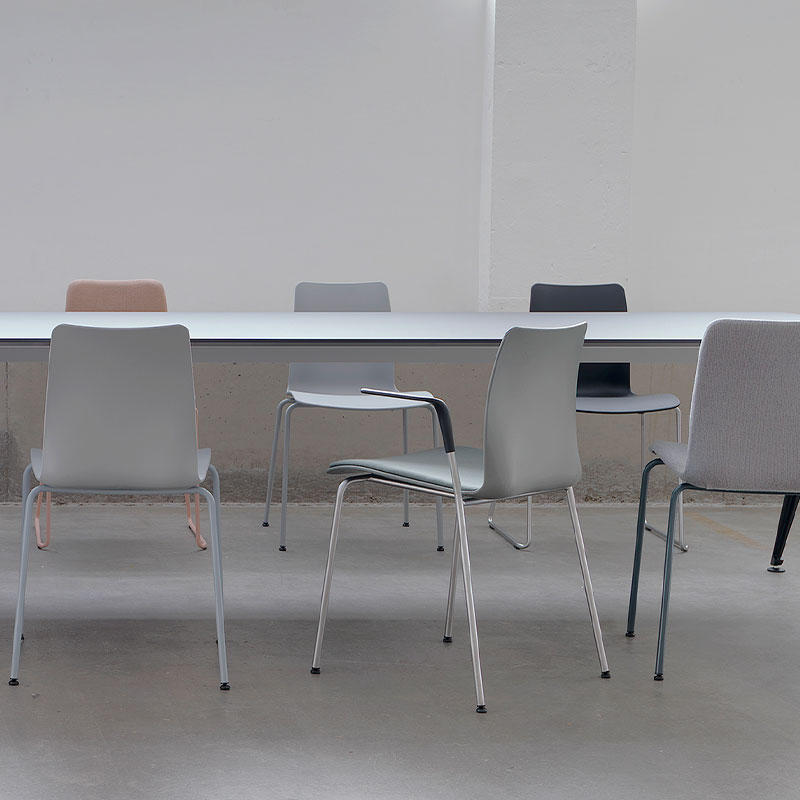 PRODUCT HIGHLIGHTS
• 18 chairs certified with EU Ecolabel
• Black shells made from 100% recycled PP-plastic
• The metal frame is made from 45% steel
• Disposal: can easily be separated in each material
• The dotted texture reduces marks and has an anti-slippery effect
• Armchairs can hang on the edge of the table
• Can stack up to 10 high on the floor (w/o armrests)
• Can stack up to 20 chairs on the trolley
• Weight: 6 kg.