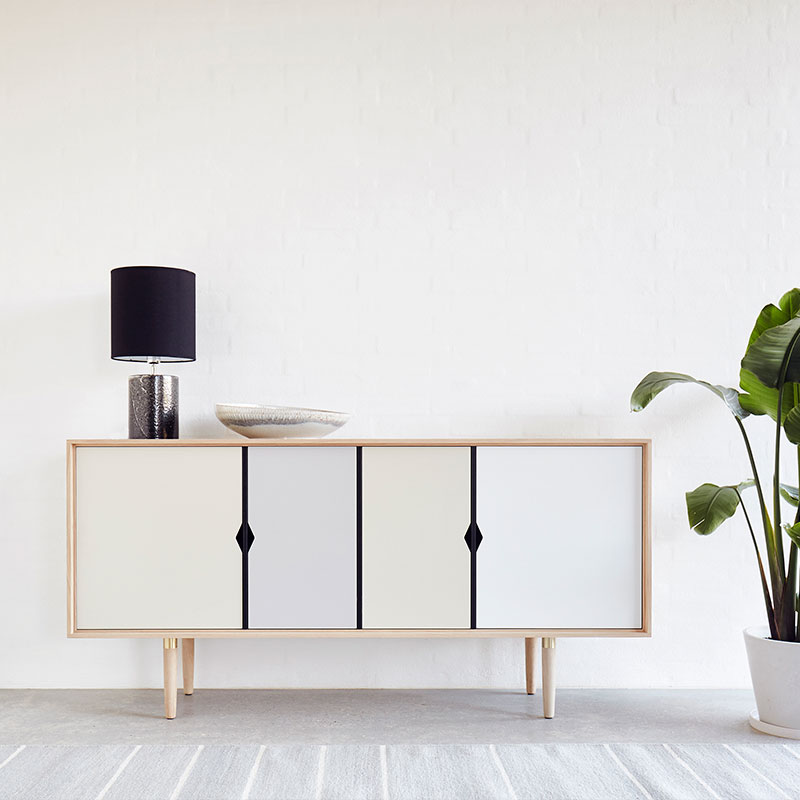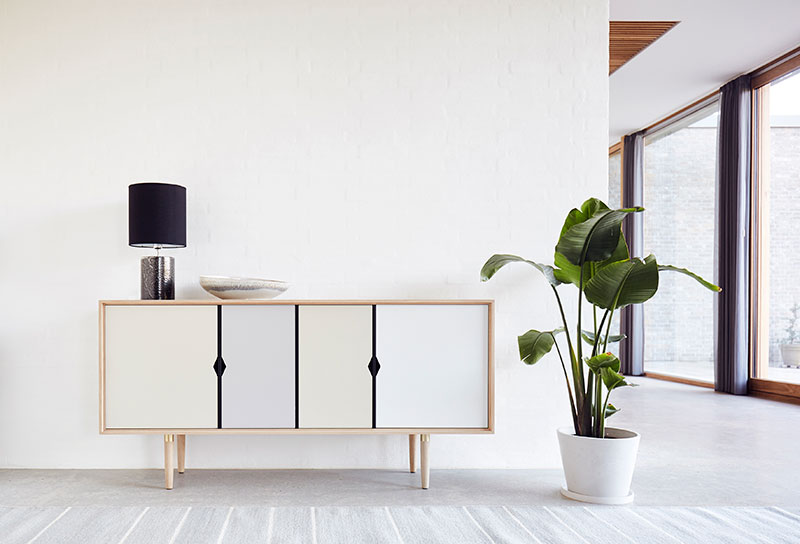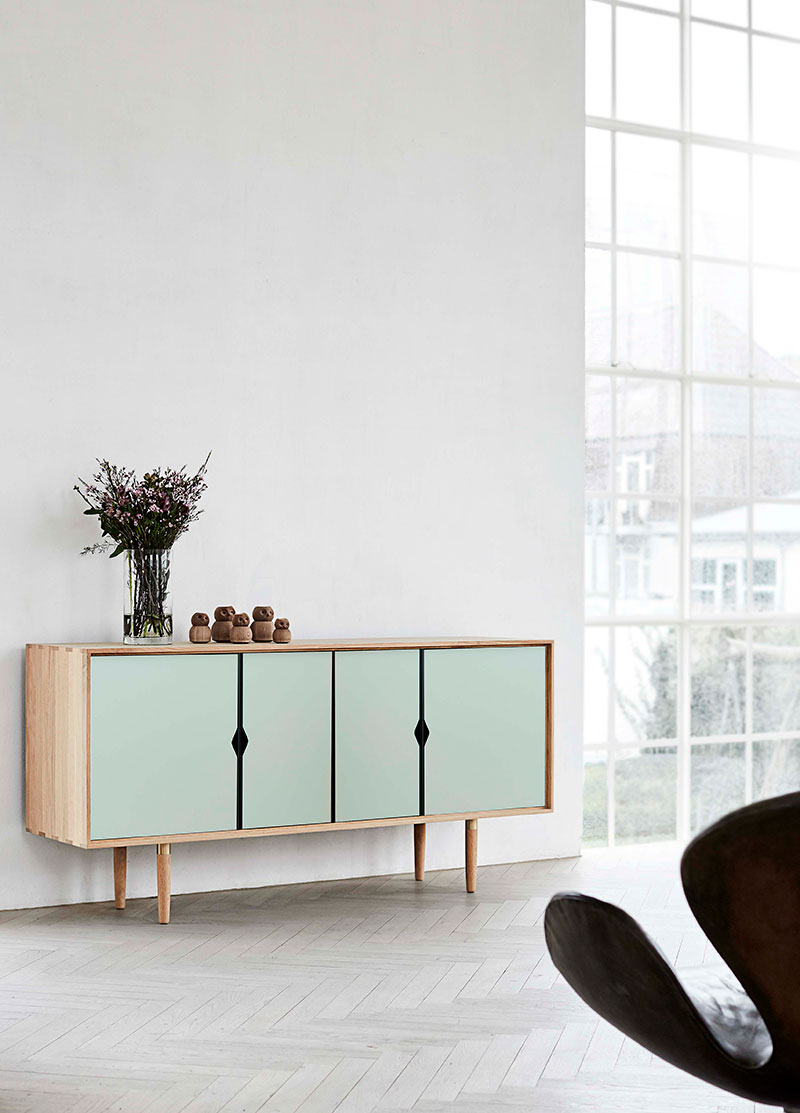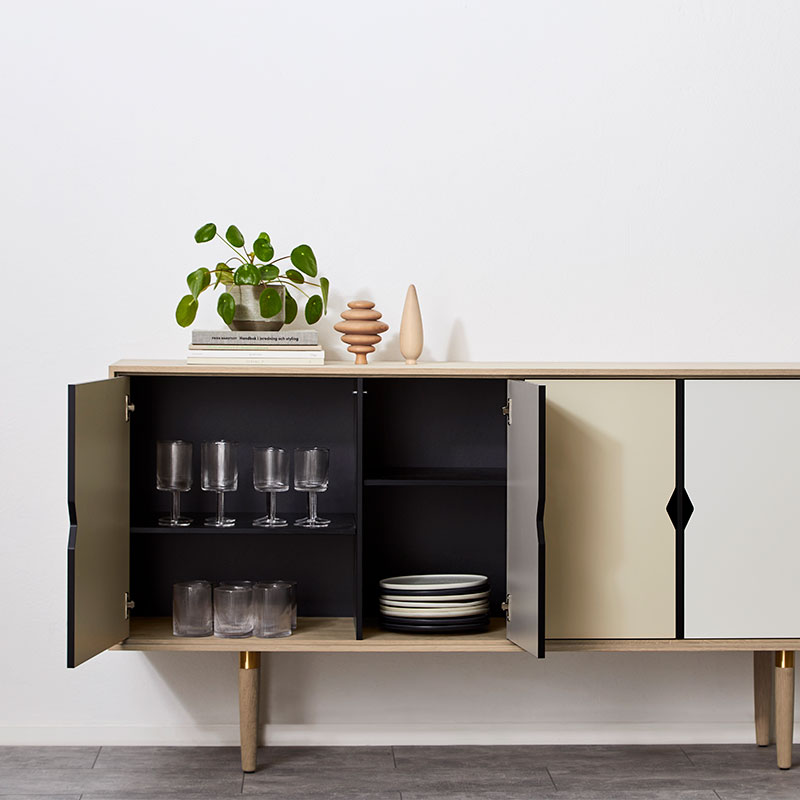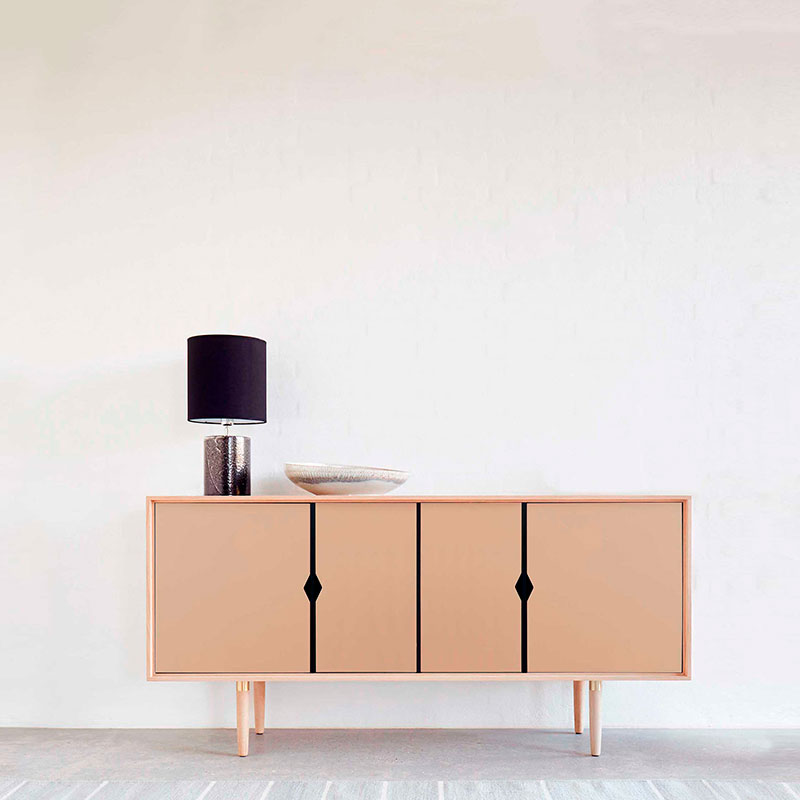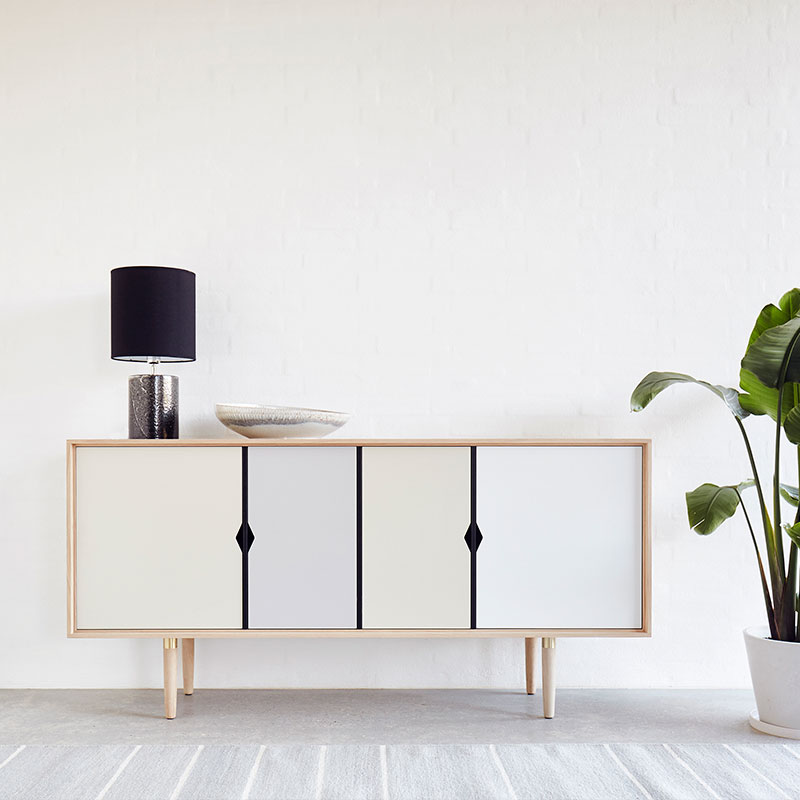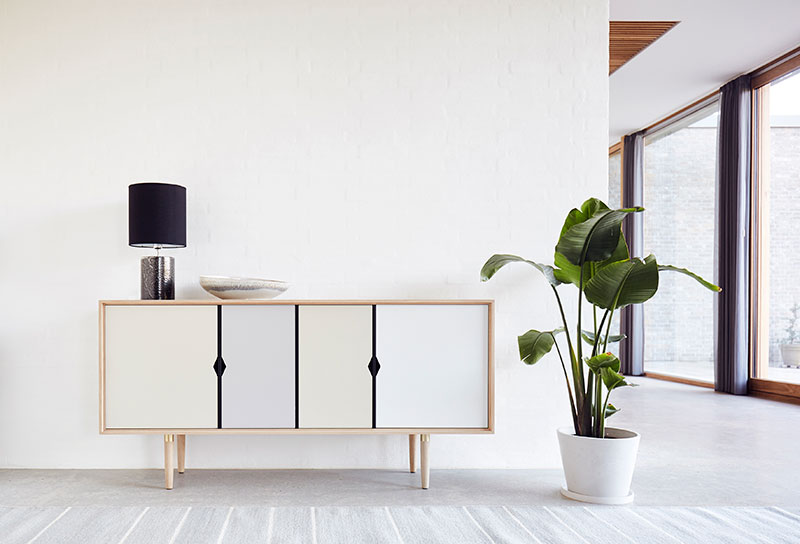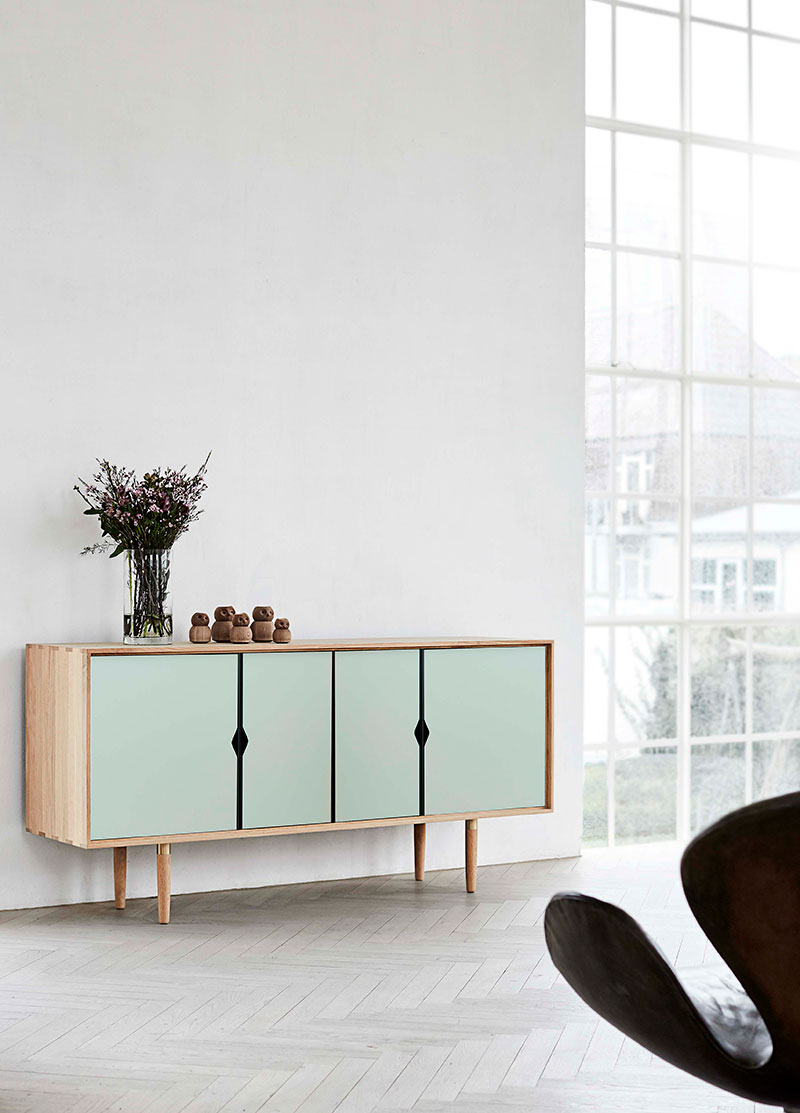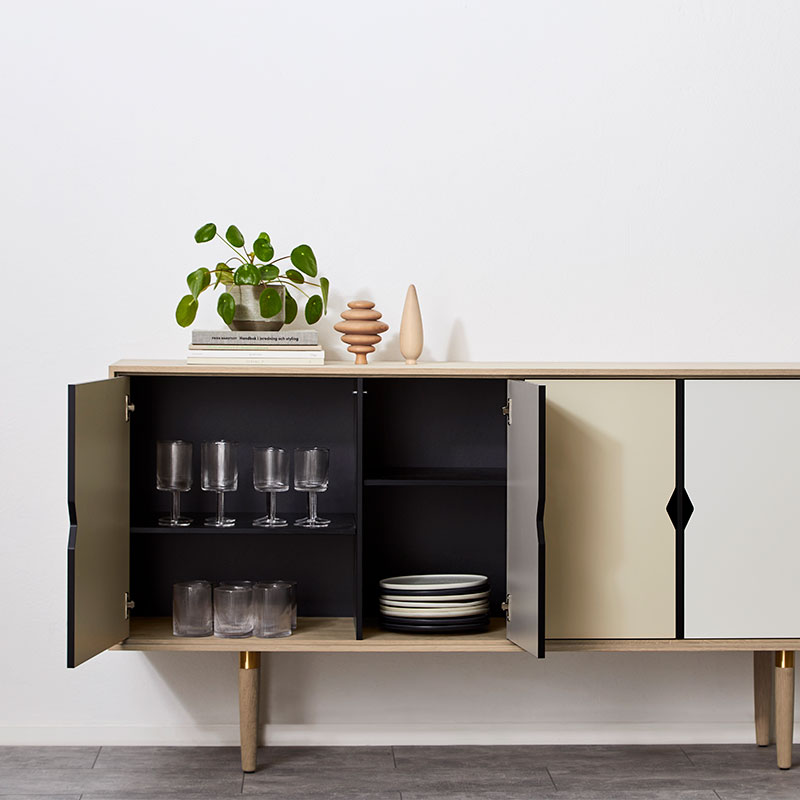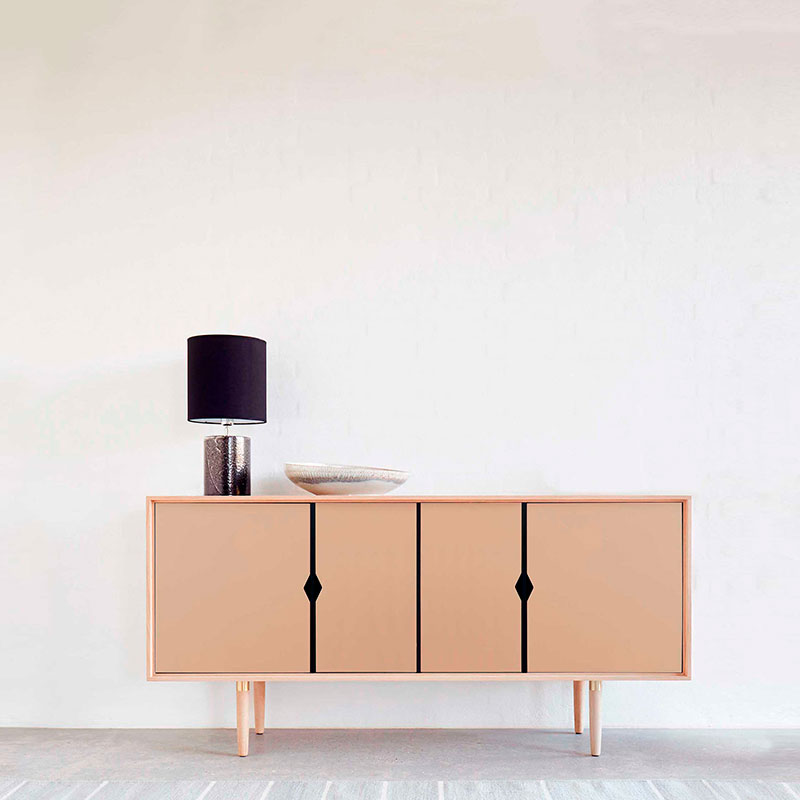 Sideboard with doors
The S7 sideboard is yet another new addition to the S3 family. S7 has visible mortise and tenon joints and elegantly crafted details.
S7 is a beautiful, practical storage solution, as the unit has both drawers and doors, naturally with soft-close dampers. The legs has elegant brass rings attached.
Like the other pieces in the storage range, S7 is also available with a solid oak, walnut or black cabinet, and a choice of 4 fronts:
Ocean Grey
Kashmir
Alpino
Multicolor (Silver, Pumice & Iron)
Materials
Sizes
Downloads
FRONTS - LAMINATE (colorcombination: MULTI SAND):
L 43 × W 163 × H 80 cm - Incl. 4 shelves