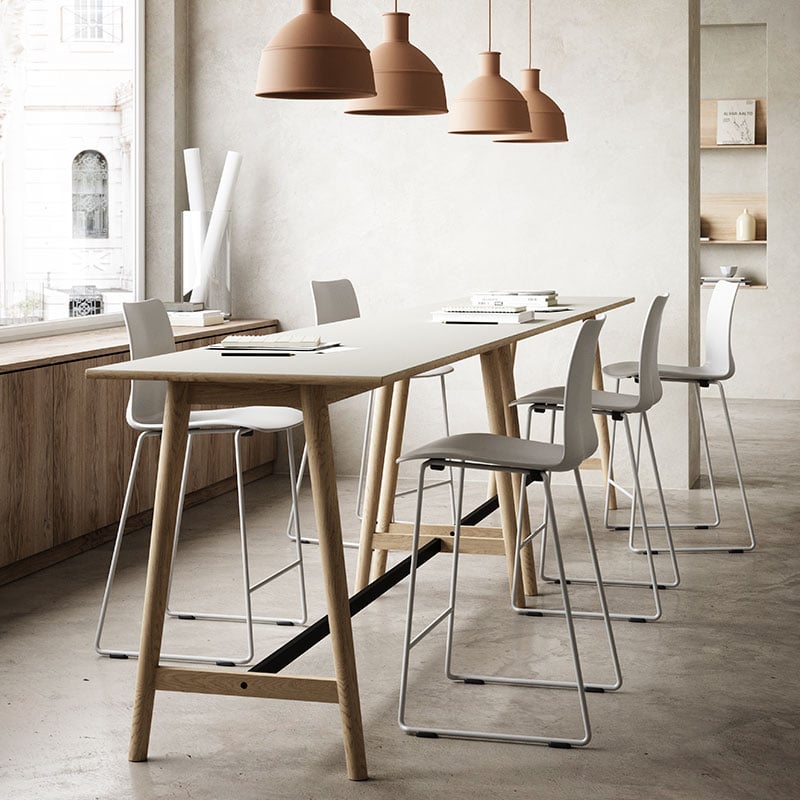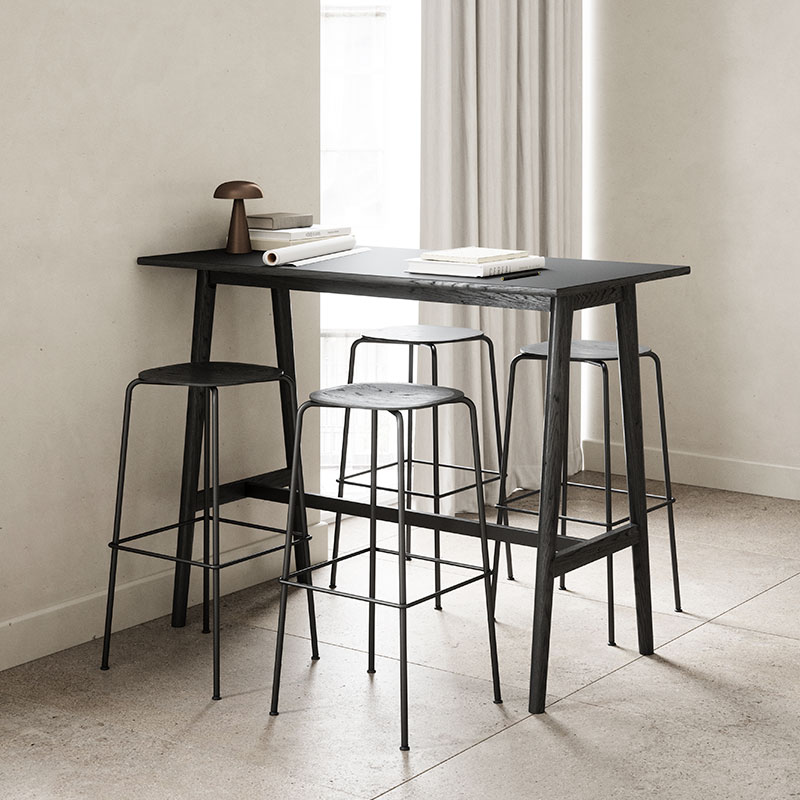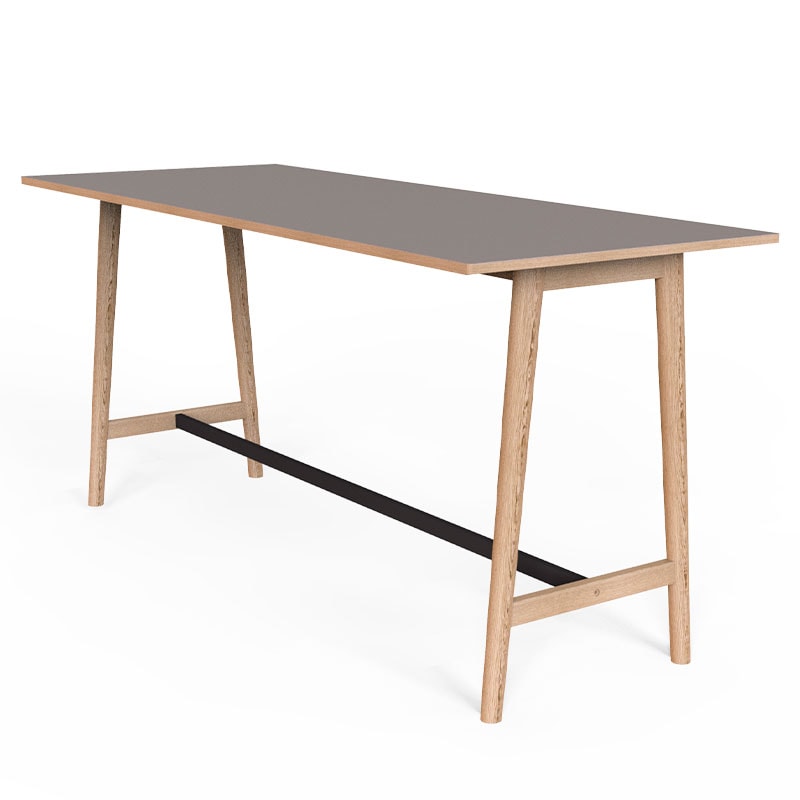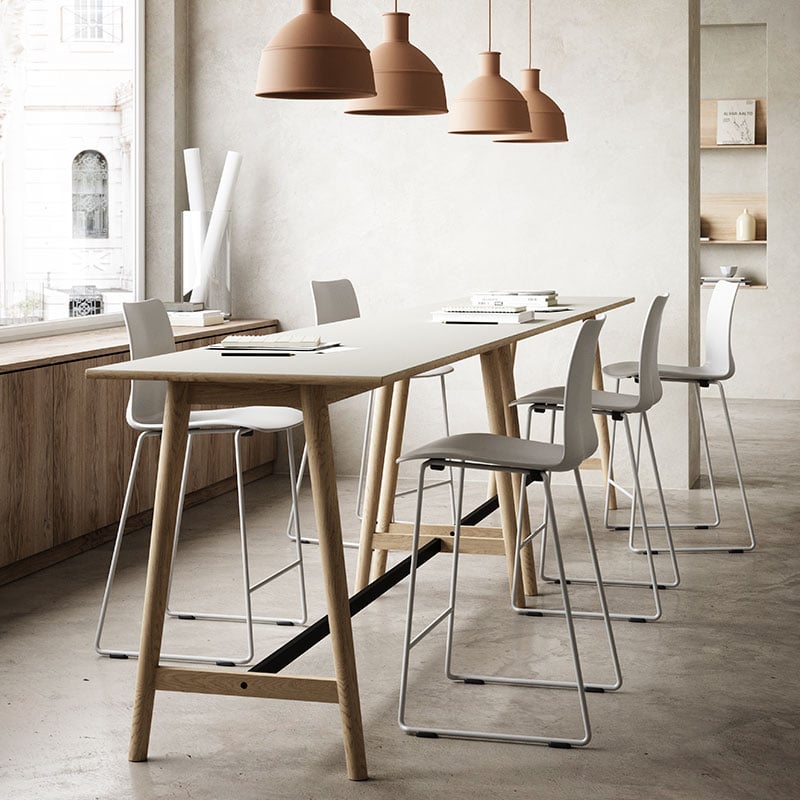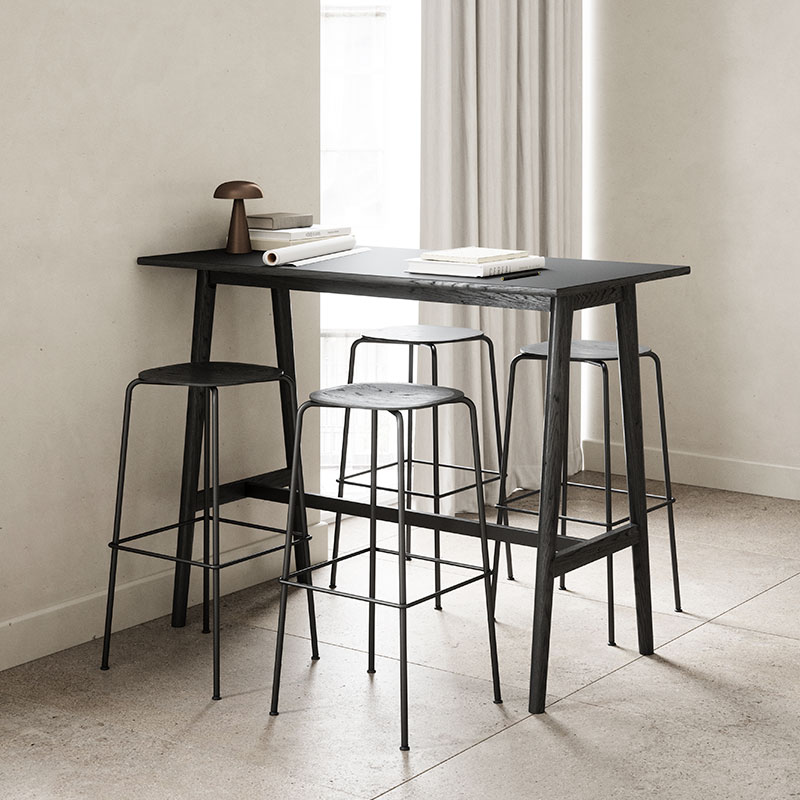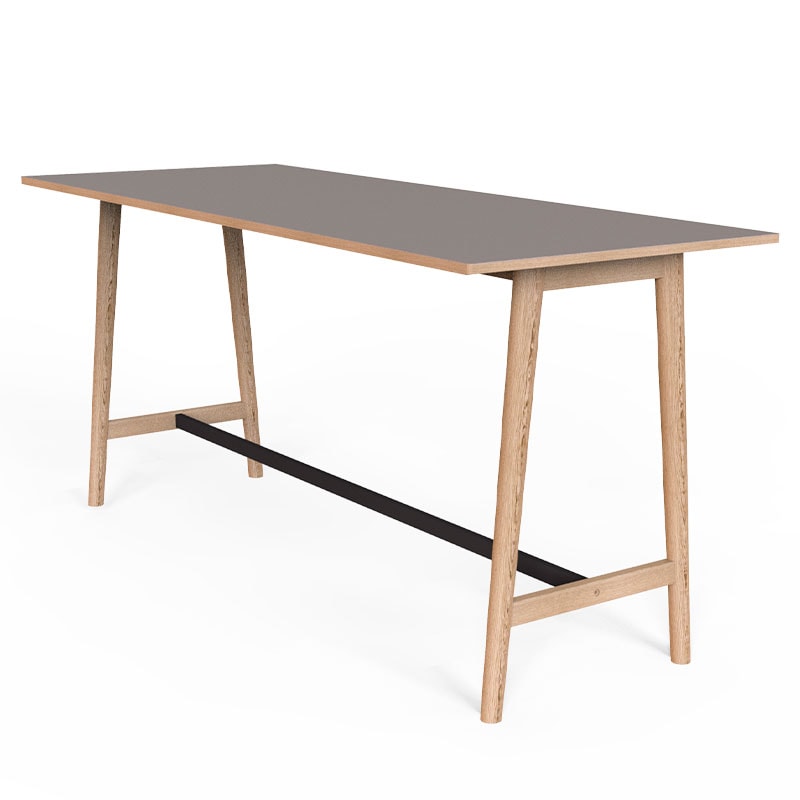 DESIGN BY HANS THYGE & CO
Link bar is an elegant series of high tables made of solid oak with a linoleum table top. Link bar has a matt black lacquered metal frame that connects the two leg constructions, it works both as a stabilizer for the construction and as a foot support. The edges of the table top have beautiful rounded edges in oak, which contribute to a working environment that is nice to be in.
All wooden parts come from FSC® certified oak and, like the rest of the collection, are available in slightly white-toned oak and black lacquered oak.
Link Bar is a stand-alone bar table and cannot be connected to the other modules, but it complements them beautifully.
Link was originally designed as part of Randers+Radius, which in June 2023 became an integrated part of Andersen Furniture.
Our license code is FSC® C179136.
Materials
Sizes
Downloads
LEGS & TABLE TOP EDGE / WOOD
L 140 × W 70 × H 92 cm - 2 pair of legs
L 200 × W 70 × H 92 cm - 2 pair of legs
L 140 × W 70 × H 105 cm - 3 pair of legs, table top in 2 parts (2 x 140cm)
L 200 × W 70 × H 105 cm - 3 pair of legs, table top in 2 parts (140 + 200cm)
HANS THYGE & CO
"A beautiful table must be both "invisible" and with interesting details that catch your attention. The Link table has fine proportions – it's simple and minimalist with aesthetic and intelligent functions below the surface"
Read more about Hans Thyge & Co. here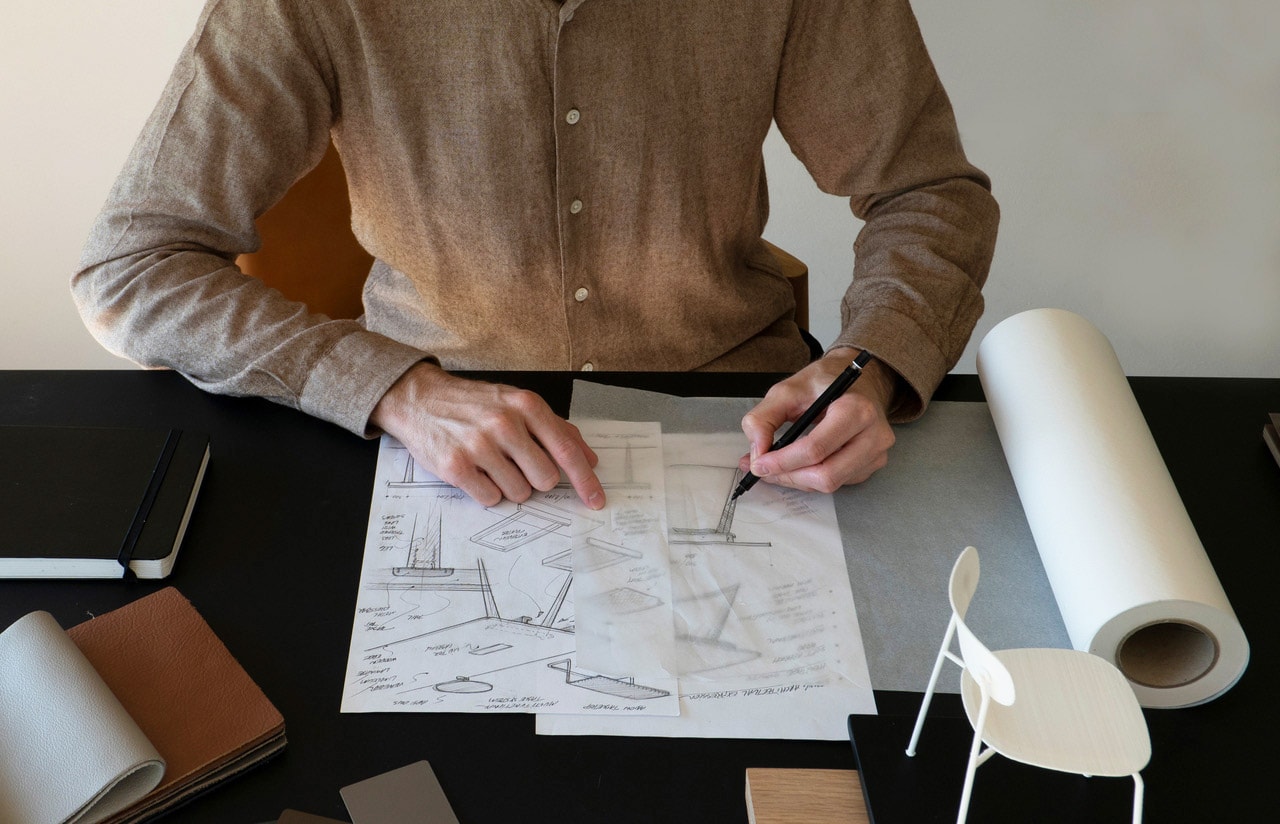 Product highlights
• High stability
• Solid wooden beam and legs
• Linoleum table top in various colors
• Knock down construction / flat packed
• All wooden parts is available in to colours