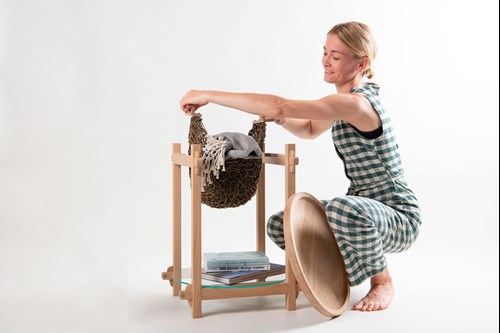 Rakel Villesen
Driven by curiosity and a serious approach to sustainable production, 26-year-old Rakel Villesen creates aesthetic and functional designs.
Rakel Villesen graduated in Industrial Design from Design School Kolding in 2021 and designed small pieces of furniture and interior products for Andersen Furniture for a number of years.
Young but highly conscious designer
Since childhood, Rakel has been enthusiastic about creating things. She has always been playful and experimental as a person, very creative and good at considering a multitude of possibilities.
Alongside her studies, she has attended an evening class at the Academy of Arts for the past four years, exploring clay as a material and the craft of the potter's wheel. Rakel loves to explore materials and discover how they can be formed, which is very evident in her designs. She likes to investigate possibilities, whether a product can have more functions or be used in different ways, or whether the aesthetic expression can perhaps be changed.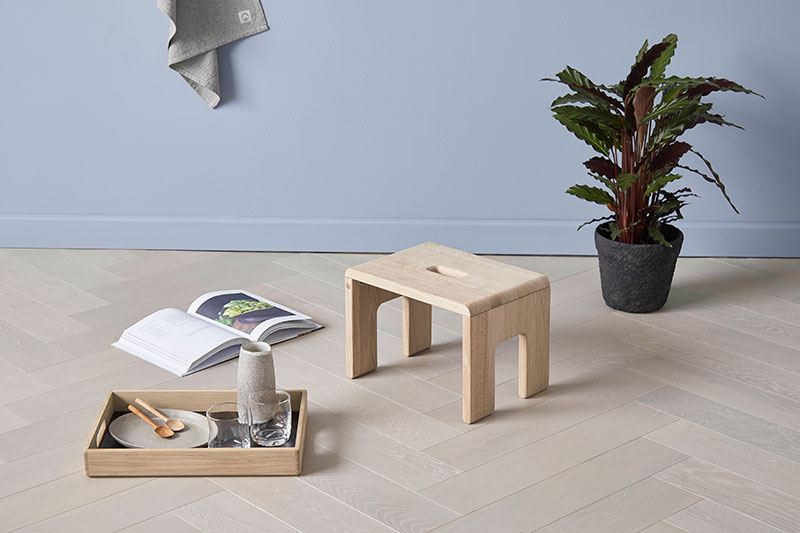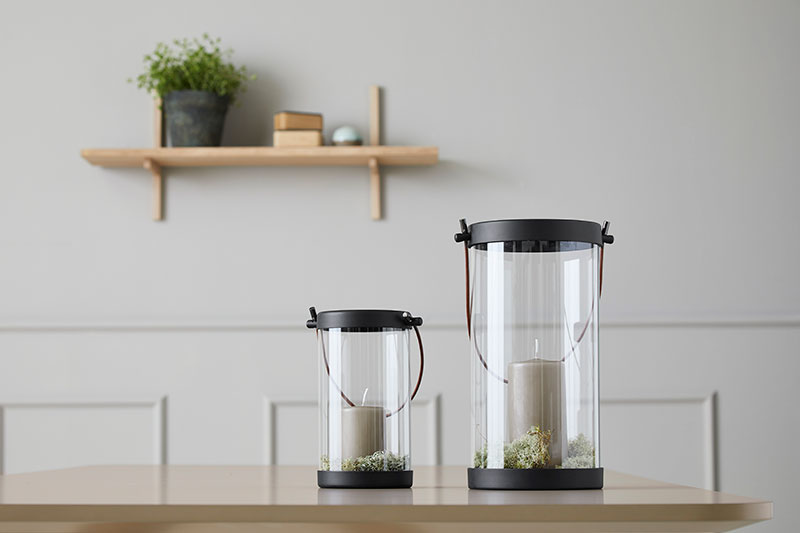 Practical and usable designs
However, for Rakel, designing is not just about products being beautiful to look at – they must also be fit for purpose, usable and practical. At the same time, she is very concerned that her designs must provide value for the recipient, which is why she always keeps the target group in mind throughout her design process.
She states: "I care about creating products that others can enjoy."
In this respect, Rakel has a particular talent for combining functionality with aesthetics in her designs.
Rakel typically finds inspiration in the world around her. Her inspiration can be anything from architecture or nature to the people around her. The Danish design tradition, sprung from the likes of Børge Mogensen, Arne Jacobsen and Nanna Ditzel, is also a great inspiration for her as a designer.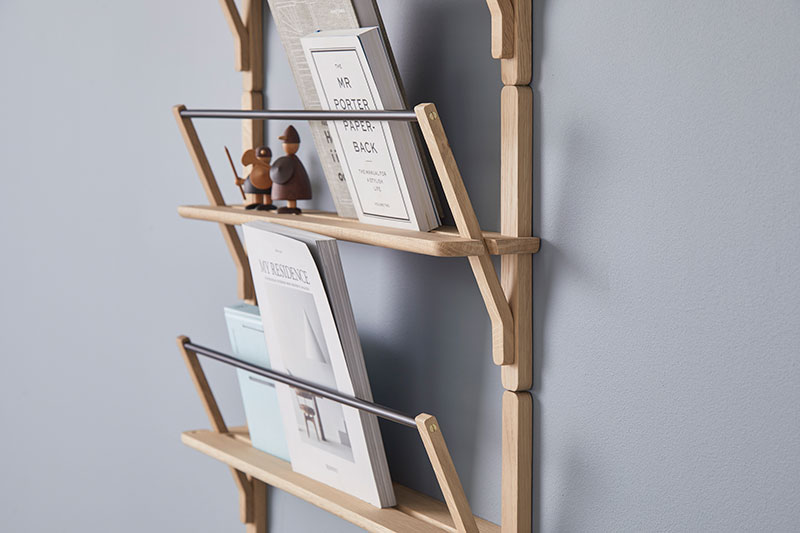 Planet positive – a serious and refreshing approach
Rakel has a sincere and determined desire to create sustainable designs and products. Among other things, this is expressed in her choice of materials and production methods.
Rakel states: "For me, thinking sustainably is a natural part of my design process. As a contemporary designer, I don't think you can ignore sustainability in terms of materials, production and aesthetics. We have to create aesthetic and durable products that have a long life."
Through her education and her work as a designer, she has become more conscious and aware of our consumption patterns, her own consumption and what makes good products good. In addition, she is very aware of the importance of taking responsibility for the products she helps to create as a designer. She first heard about the planet positive concept at a lecture, and found that it described what she as a designer was brought into the world to do. To create products that have a positive impact on the planet and do not lead to overconsumption, but rather responsible consumption.
Rakel won interior design magazine Bo Bedre's 2021 Talent Award for her Bachelor's project, where she worked to create an understanding about the quality of products and the fact that quality takes time. This work culminated in a small tray table created through a collaboration between Andersen Furniture and Hjørnholm Pil. The frame was made of oak combined with a wicker basket that could fit into the tray table. It was a small and configurable piece of furniture with a simple construction, but with details of craftsmanship that made it highly aesthetic.
Explore Rakel's unique designs here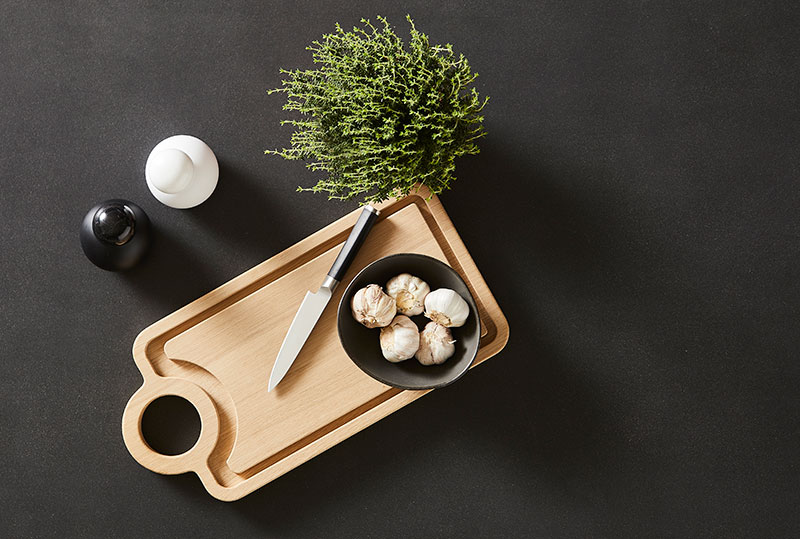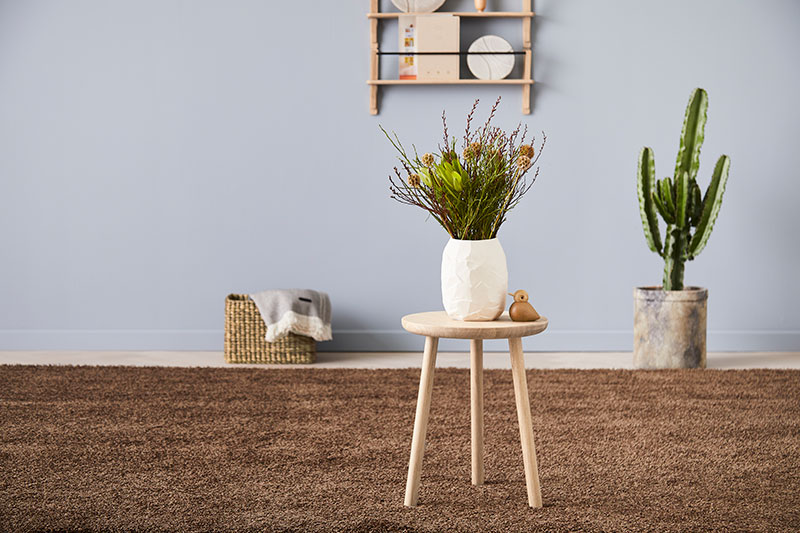 Find Rakel Villesen's designs here: